Ever wonder why there is a so called living room and family room? Well, we are sure you are kind of confused about what makes a family room. A family room is designed for relaxing where certain activities can be done like watching television, reading, playing games and others while a living room has a more formal setting for entertaining guests. You will find more comfortable seats in the family room like leather couches, loungers, recliners and others. The living room usually considers style before function where you can find fashionable chairs and furniture.
Aside from those mentioned, a family room is usually located at the back of the house and would be near the kitchen, bedroom and even the outdoor area while a living room is located at the front of the house to welcome guests. Now, we have gathered images of modern family rooms so you can get inspiration from these designs. Scroll down and take a look:
Rockstar Retreat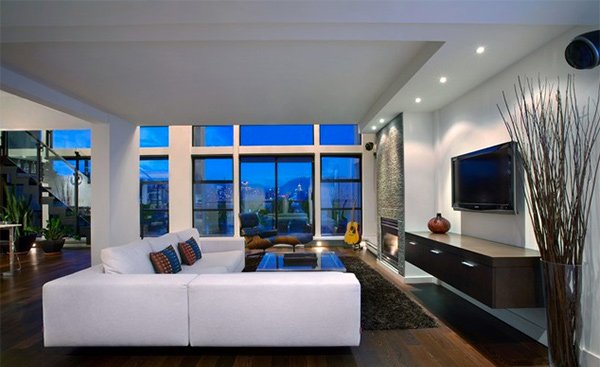 A fabulous loft that boasts the best of design, furnishings, finishes and feel.
Family Room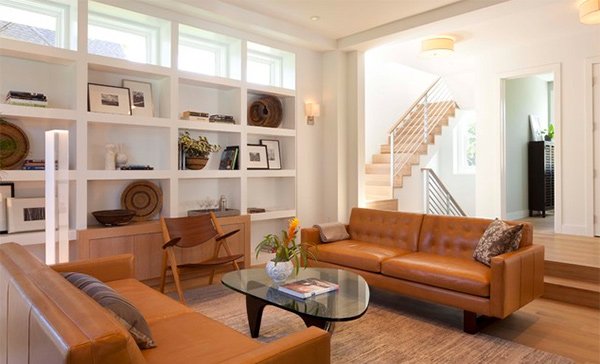 The warm tone of this family room creates a cozy ambiance in style.
Luxury Real Estate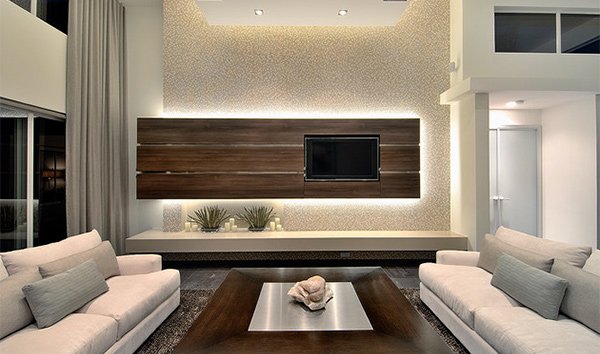 The textured wall behind the entertainment set is one lovely feature of this space.
New Canaan Residence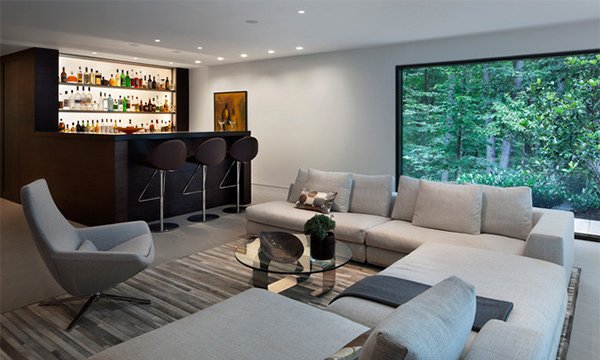 Using a carpet with the look of wooden pallets adds a different appeal to this family room with a home bar.
Eddie House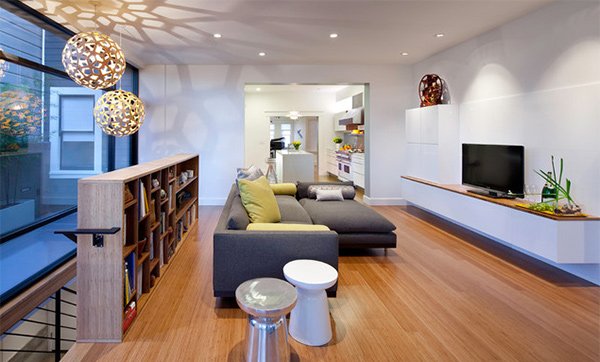 Wooden flooring, gorgeous pendant lights, wooden storage that doubles as railings- what more will ask for?
James Thomas Family Room Chicago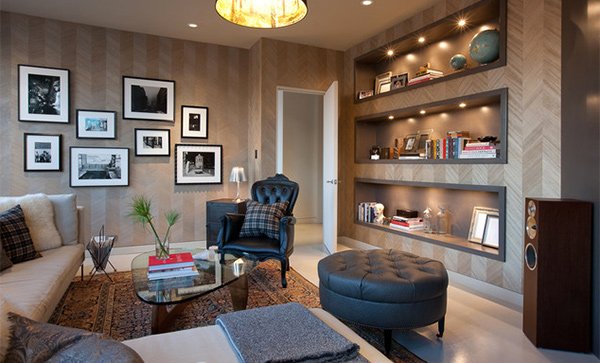 The Shady Tree pendant brings drama to the room but what we love most here is the built-in shelf.
Hampton House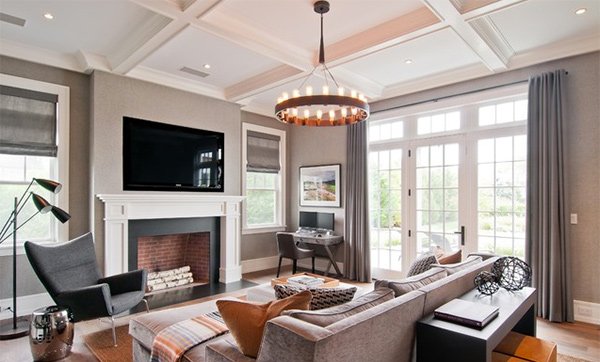 Isn't this a stunning family room? The furniture and decorations in it are just beautiful!
Pound Ridge House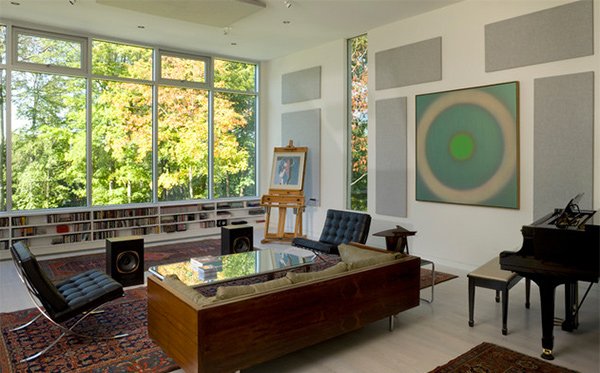 This family room is a cozy place to stay in as the sun's rays touch this area.
Mod Redux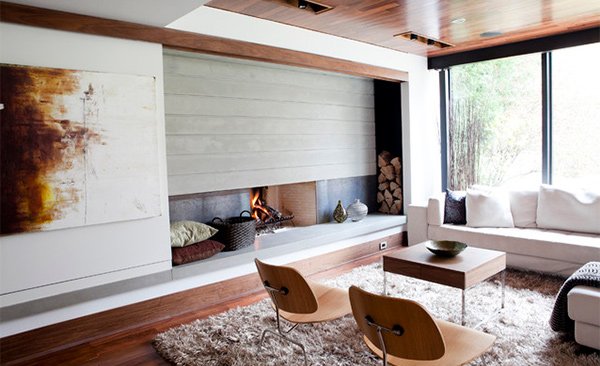 A warm family room brought by the wooden elements, its colors and yes, that fireplace.
Modern Family Room Seattle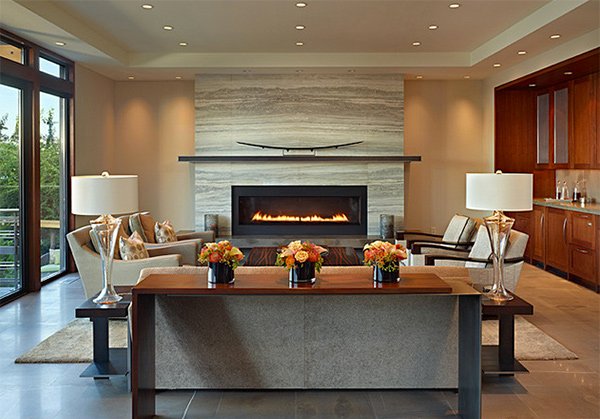 With the fireplace being highlighted in this shot, the family room is a perfect spot to cuddle and unwind especially on cold nights. The wall has a beautiful design that acts as an accent to the space.
Green Home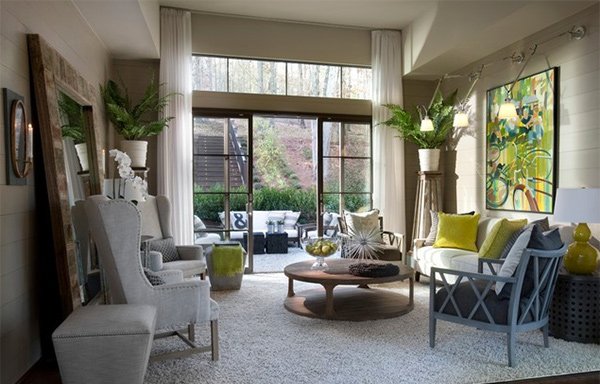 Items in this room has varying designs and styles but the overall appeal may speak of a modern public space.
Modern Family Room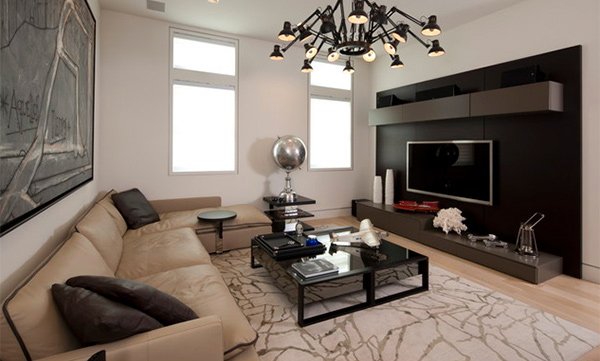 Paramount sectional sofa and Oviedo coffee tables by Porada were perfect picks for this family room.
Jewell – Living Space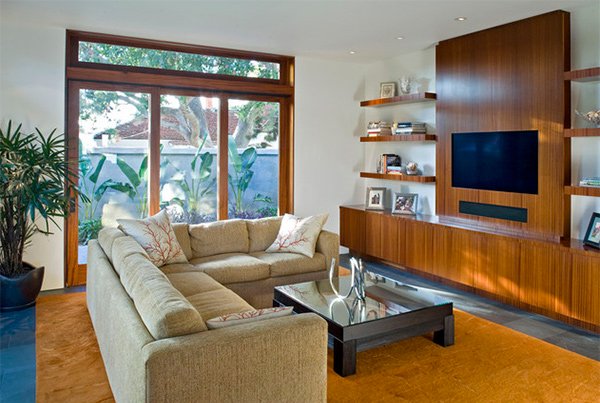 Wooden entertainment wall system is an elegant feature of this family room. The carpet and sofa are lovely too!
Basement Family Room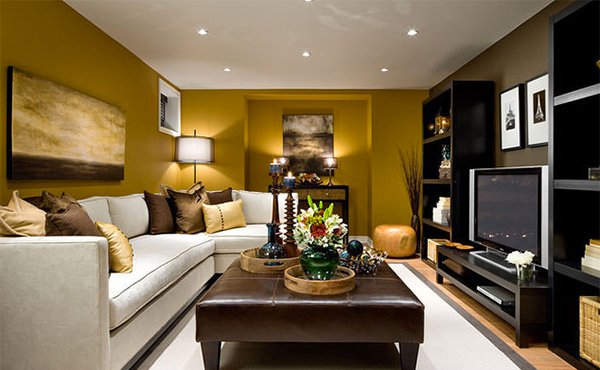 Remember that list we made about basement living room? There are indeed so many ways to do it. This one has ochre walls but still looked great.
Globus Builder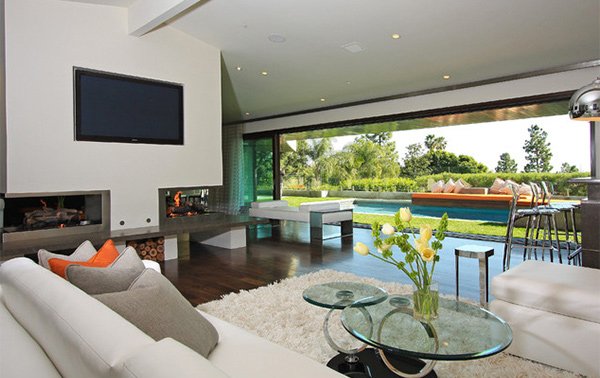 That center table is gorgeous! Even the setting of this family room is perfect as it faces the outdoor scene.
Well, after seeing the images above, you would say that a living room and family room is really same. But there is actually a difference between them. Yet, a family room could still fall under a living space. The modern family room designs we have collated are sure charming. You have observed how each one has varying styles in decorating but everything still ended up beautiful! How about if you take a peep at some mid-century modern living room designs that we have featured before?