There was a time when the television was the focal point of the living room, with every piece of furniture being arranged around it! Many of us TV buffs still tend to do the same, but the modern trend has been to take the TV away from the living room or to hide it completely. While some have taken it to the bedroom and the family room, others have opted for gorgeous and at times stunning media rooms and home theaters that blow you away. It is either an over-the-top home theater, media room or the hidden TV nook that grace most contemporary interiors. So, when did the good ol' TV room start becoming unnecessary?
Part of the issue with dedicated TV rooms is technology and how 'media centers' complete with loads of electronic goodies have replaced the lone TV with cable. Then there is the reduction in costs, which has made the idea of a dedicated home theater or a cool man cave far more accessible for everyone. But the TV room seems to be making a comeback of sorts, and today we take a look at 20 small TV rooms that offer much more than just entertainment.
Multifunctional TV Rooms
Anytime we talk about a dedicated room that only serves a single purpose, we can hear many of our readers cringe in the distance. It is indeed an era of multitasking, and people expect their home to do pretty much the same. Since most of us spend barely an hour or two on weekdays hooked to our favorite shows, it does make sense to utilize it fully by turning it into a home workspace, library, reading nook or even the children's playroom.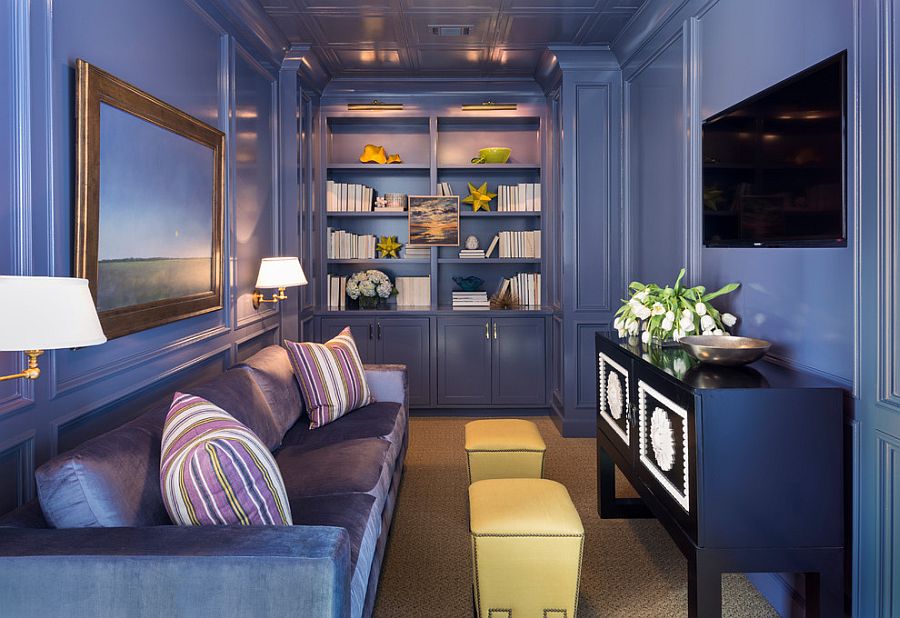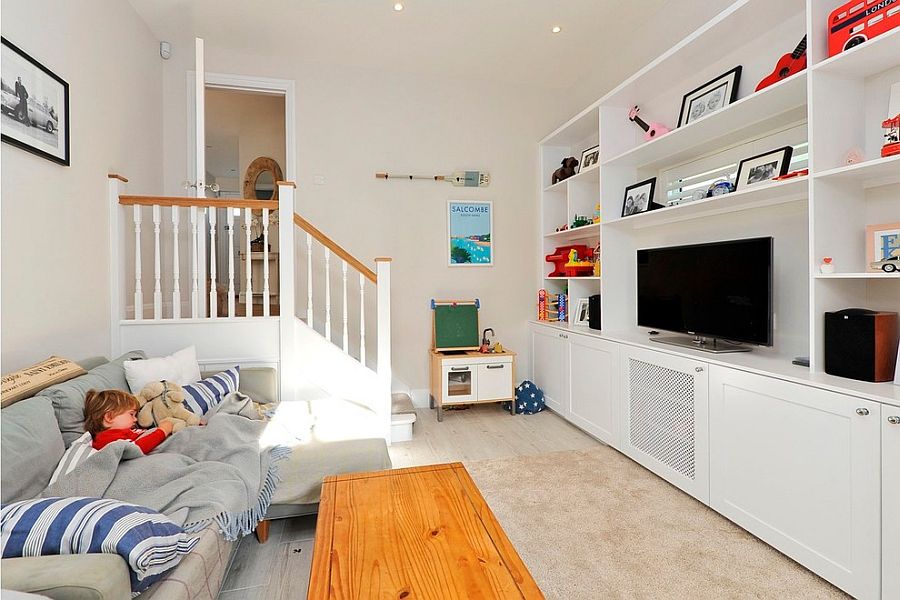 Just put in a stylish sofa bed or even a Murphy bed unit, and it will also serve as a great guest room when you have friends and family over for the weekend. This approach takes the TV out of the living room and bedroom, even while fully utilizing the small additional room.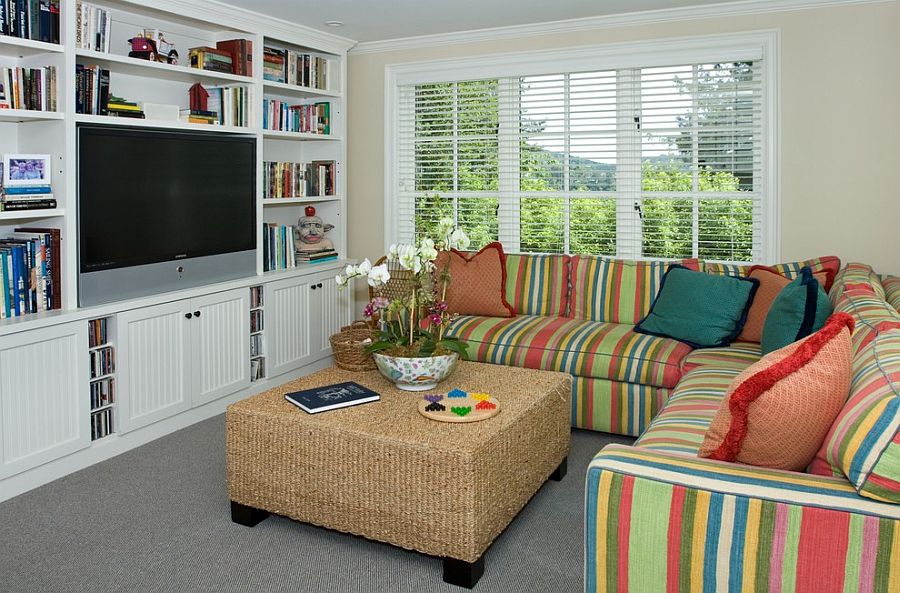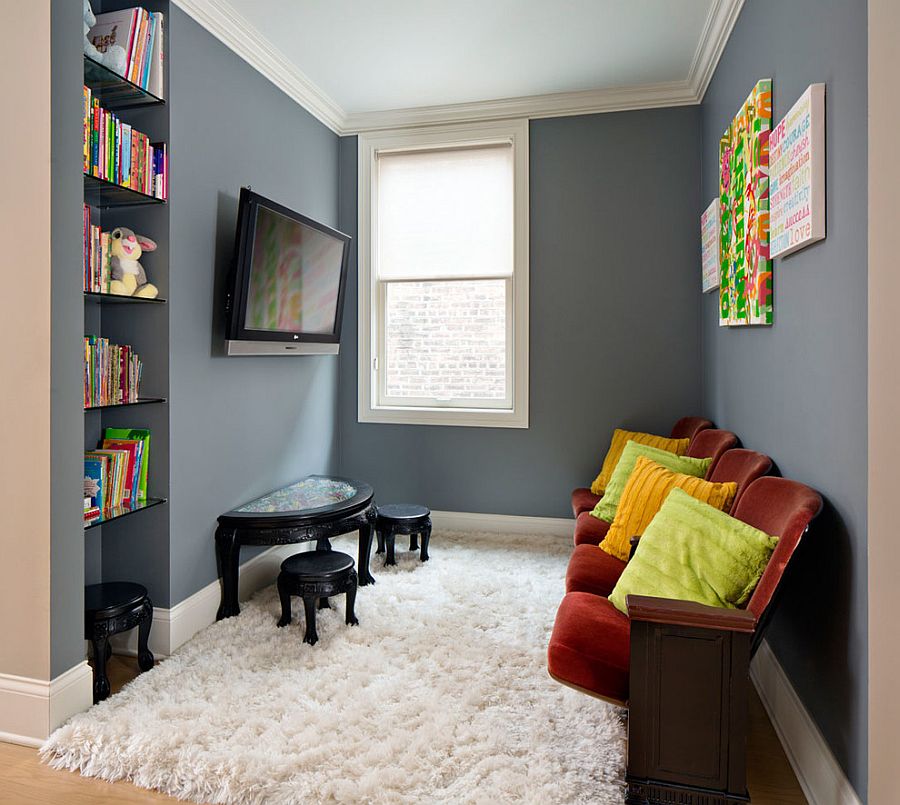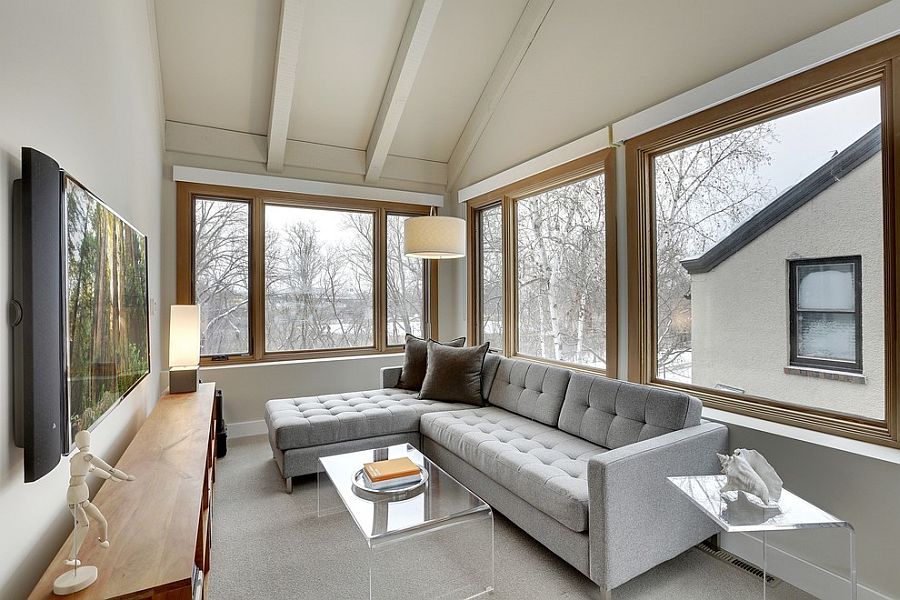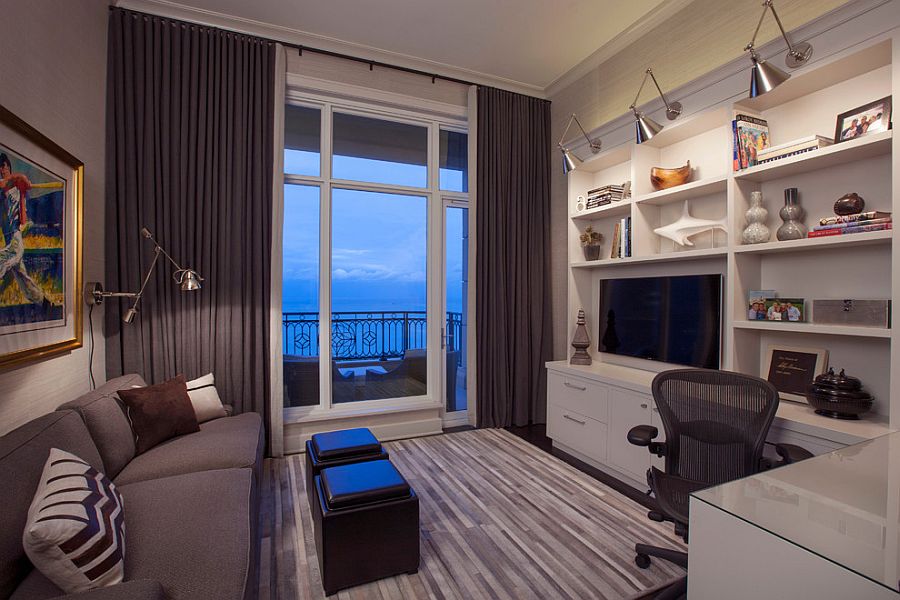 Choosing the Right Décor
We are talking about small rooms with limited space here, which means that the décor choices you make will be absolutely vital. A small TV room with a modest television set, maybe a Blu-ray player and additional gadgets requires very little in terms of actual square footage. With contemporary wall-mounted sets and sleek entertainment units, even the tiniest nooks can be turned into a cozy TV room that serves you well. Add a cool sectional or a plush couch to maximize seating in the room, and you can even throw in a couple of ottomans for kids.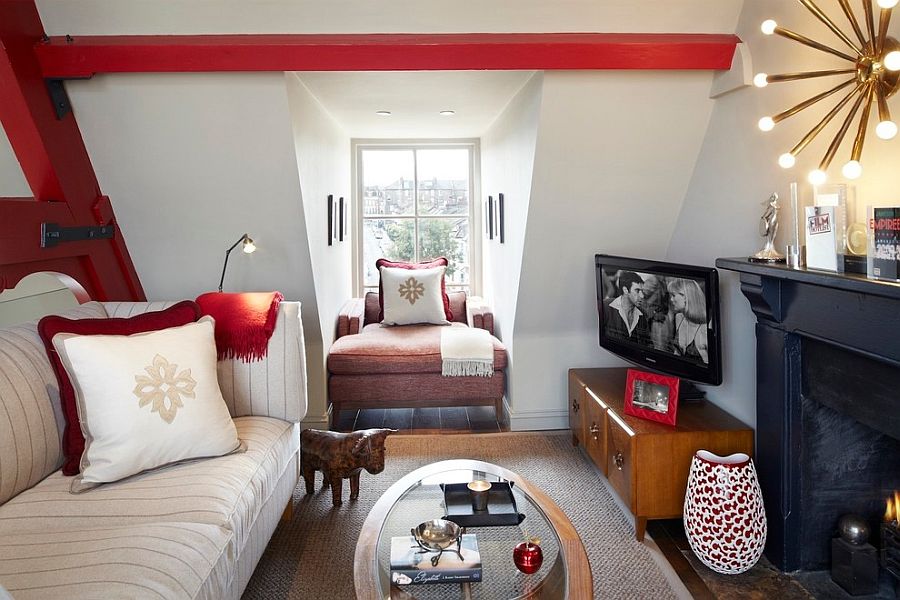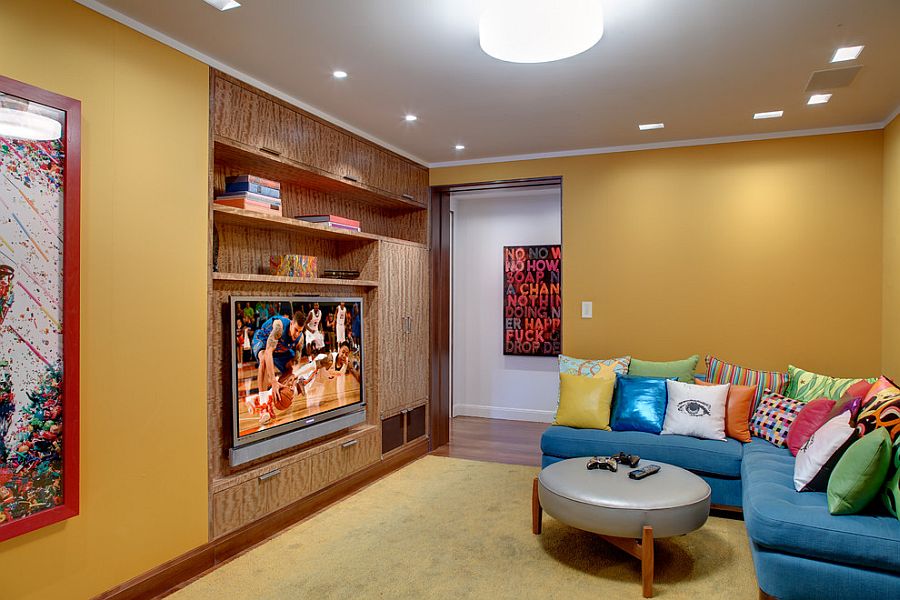 Built-in, custom banquette seating saves space and also offers additional storage options, while an iconic piece like the Eames Lounger or the Bubble chair will bring both style and finesse to the room. The choices you make depend on the number of members in your family, the purpose of the room (obviously multipurpose rooms will need additional décor) and the size of the room itself. And in a TV room with a neutral backdrop, bright and colorful furnishings seem right at home and give it a playful vibe.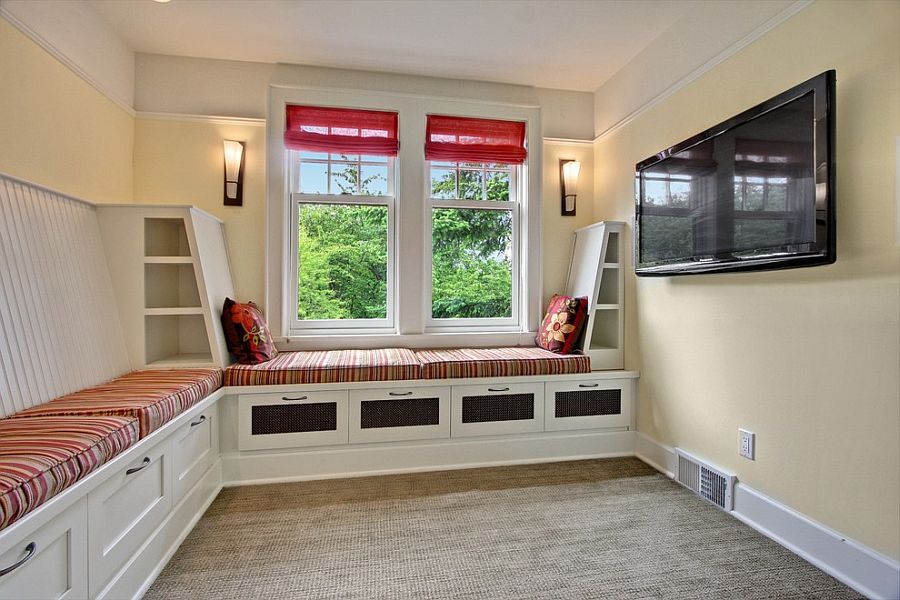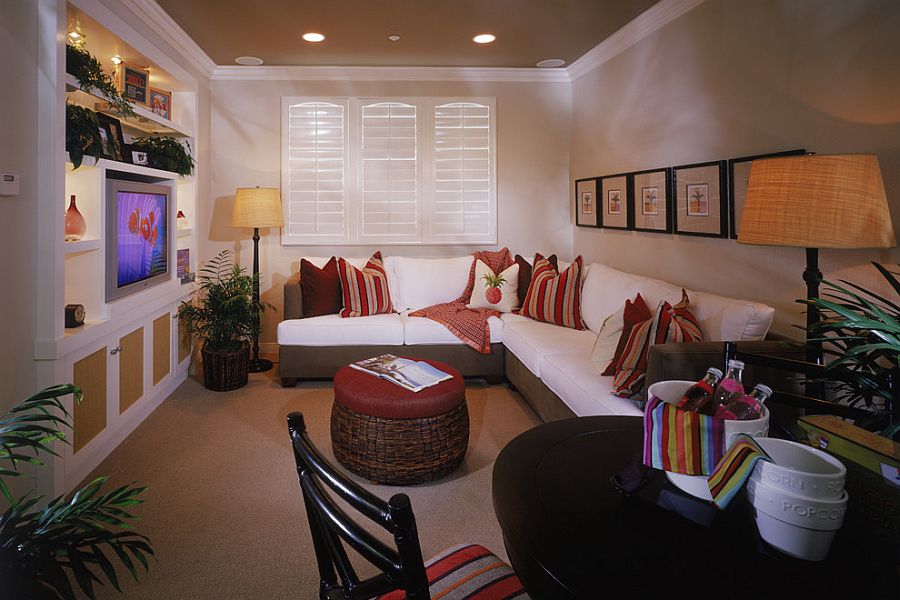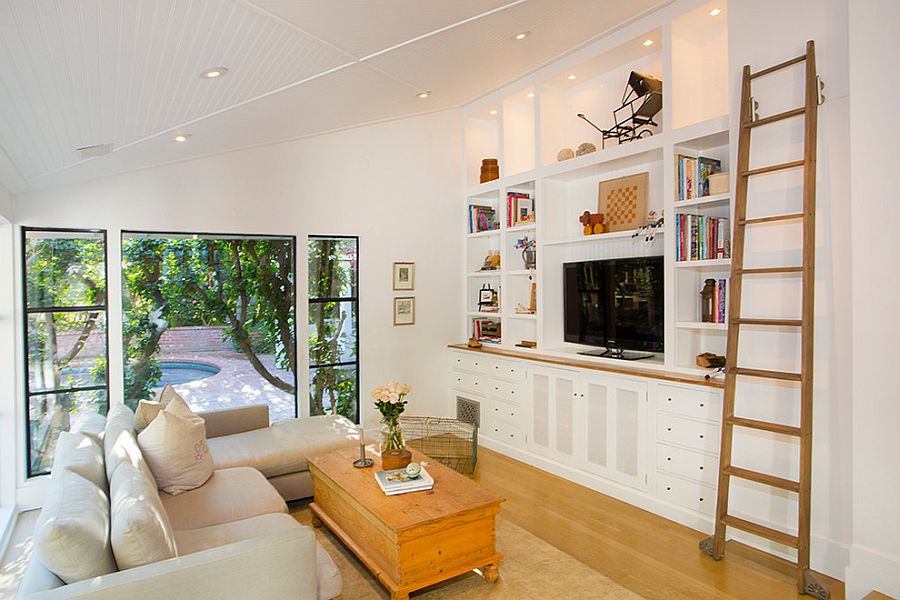 Play with Space & Dynamics
Taking the television away from the living room actually helps not just improve the aesthetics of the room, but also saves you plenty of time. Most of us spend countless hours lazing in front of the TV just because it is there, and often it is left running in the background for no reason. Having a dedicated TV room solves this problem, and this is precisely the reason why even homes with lavish living spaces and ample square footage now feature smaller TV rooms.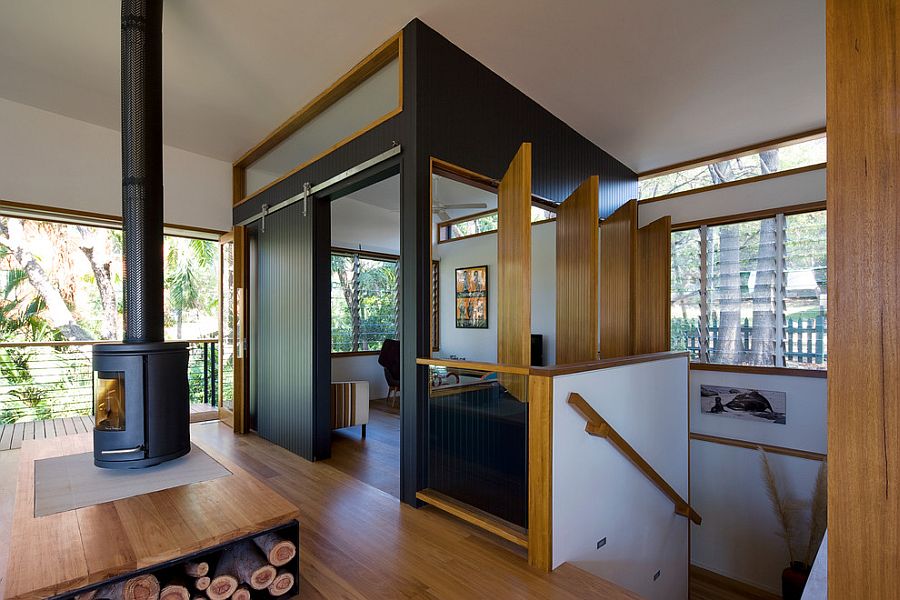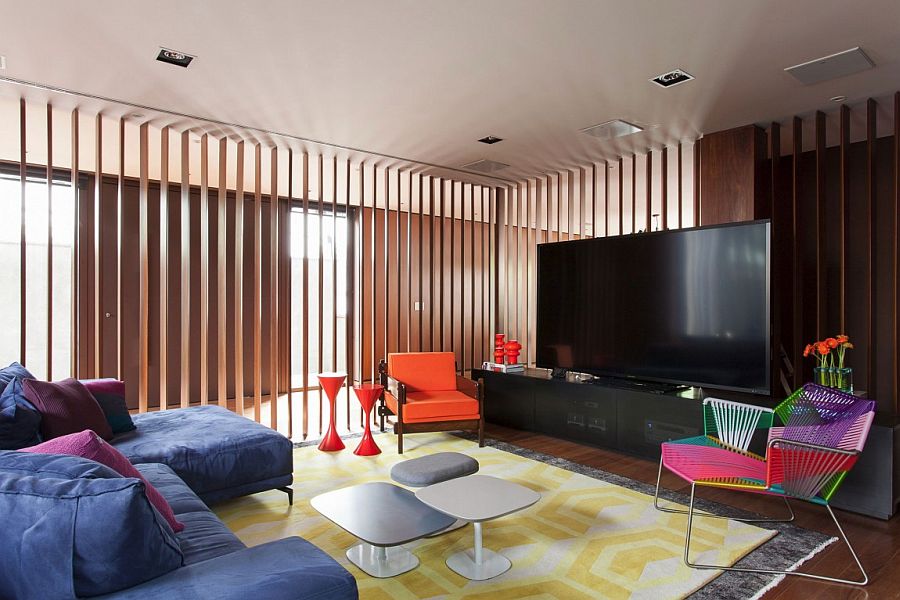 Once you have decided on the space for the TV room, pick décor that is visually proportional to the size of the room and complements its style. Basement and attic TV rooms benefit from low-slung décor with a smaller footprint, while larger rooms can accommodate bigger pieces.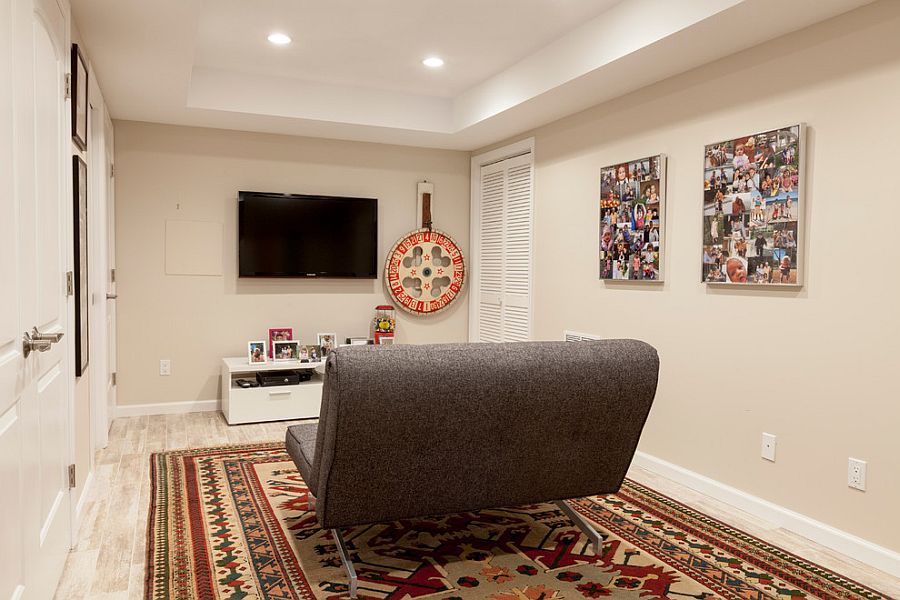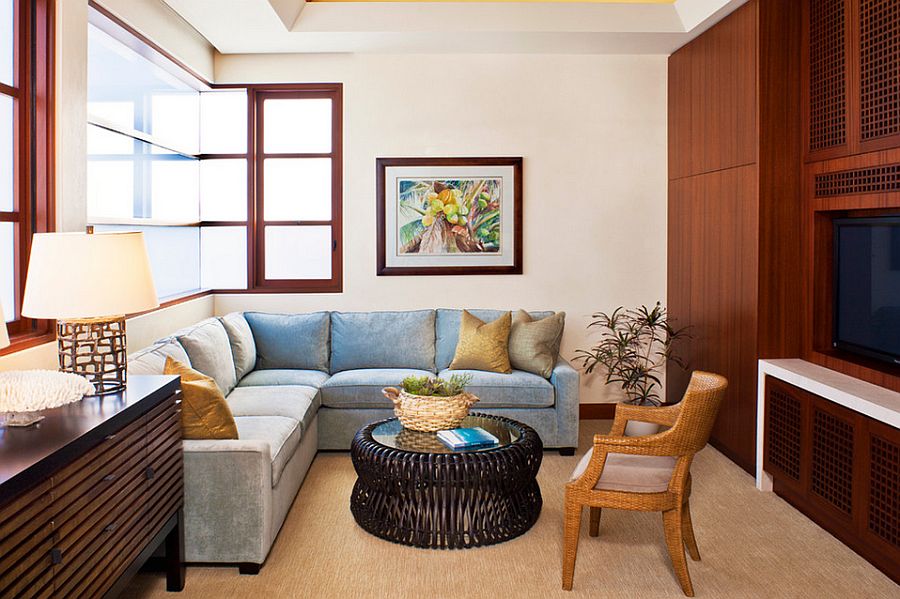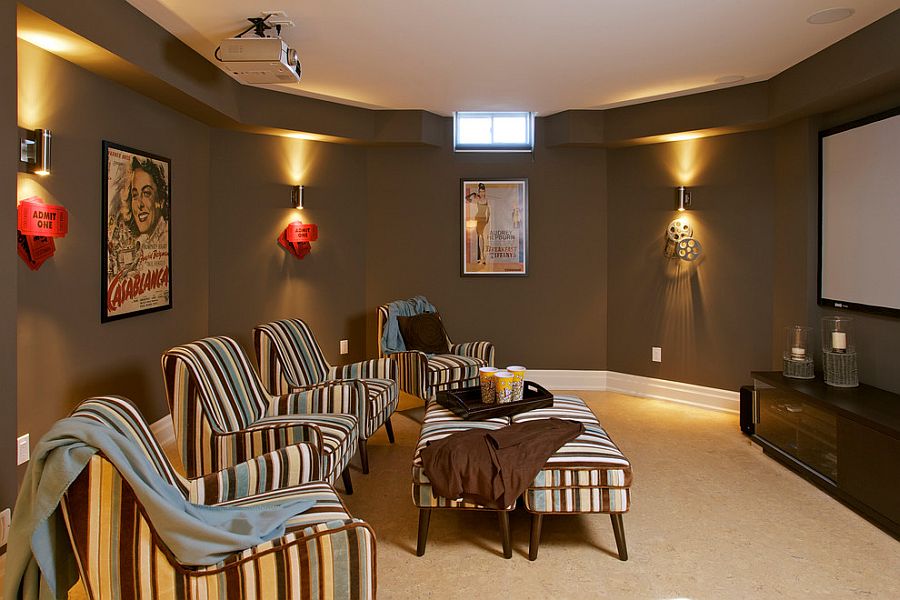 Setting the Right Mood
Lighting is an essential component of any media or TV room, and getting it right in the small room can be a challenge at times. Dedicated TV rooms can have a darker, moodier ambiance that gives the impression of a more luxurious home theater. Colors such as black, dark gray and deep violet on the walls along with smart ambient lighting work best in such rooms. If the TV room is a part of the larger living space or is utilized as a home office, laundry, guest space or playroom, then pick a lighter backdrop and a more cheerful ambiance. Style is another consideration, and with a small TV room you can try out fun themes and styles that move away from the one used in the rest of the home.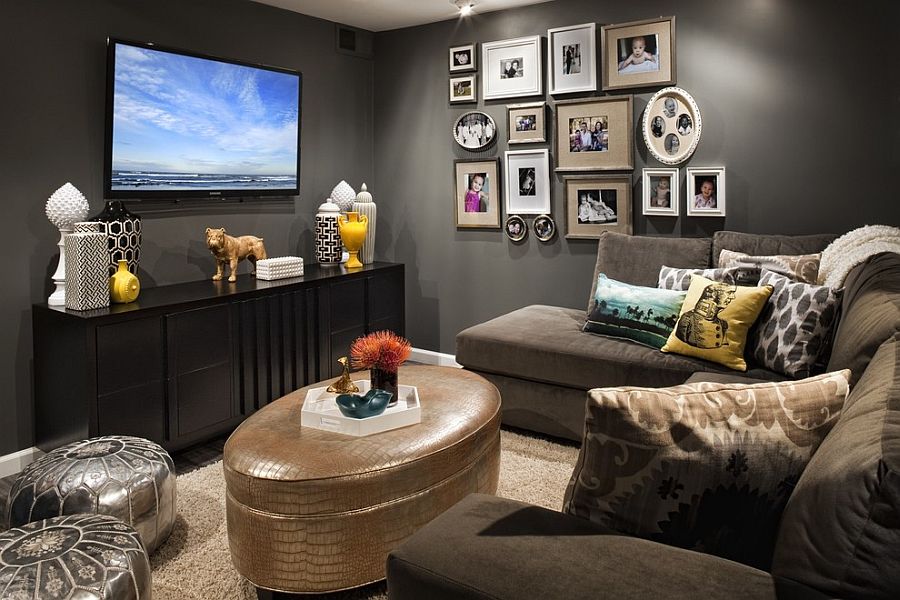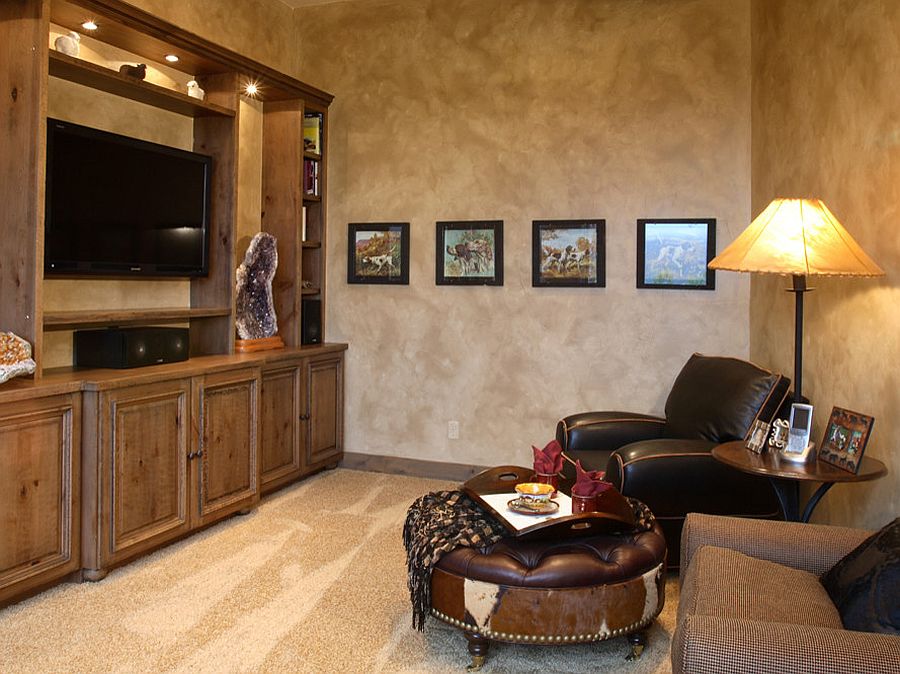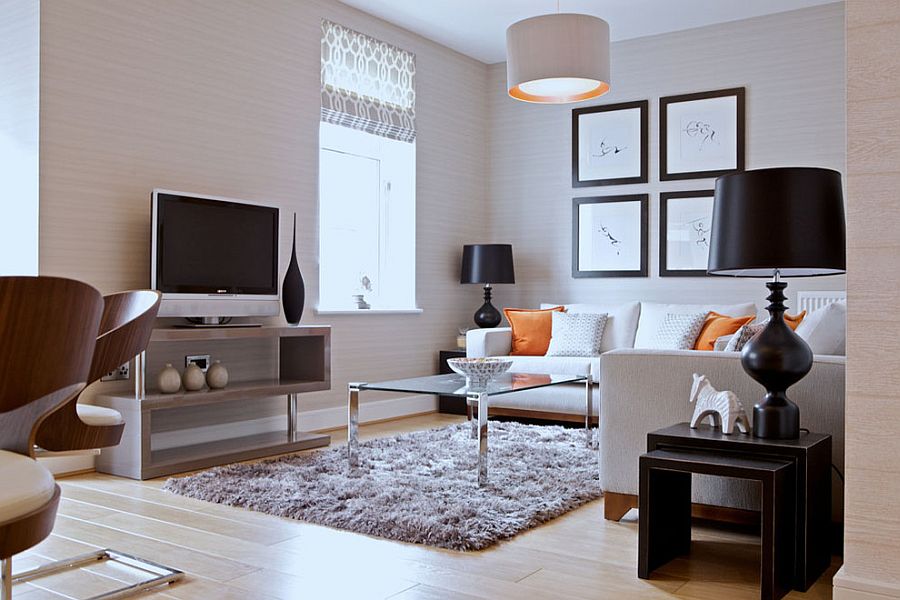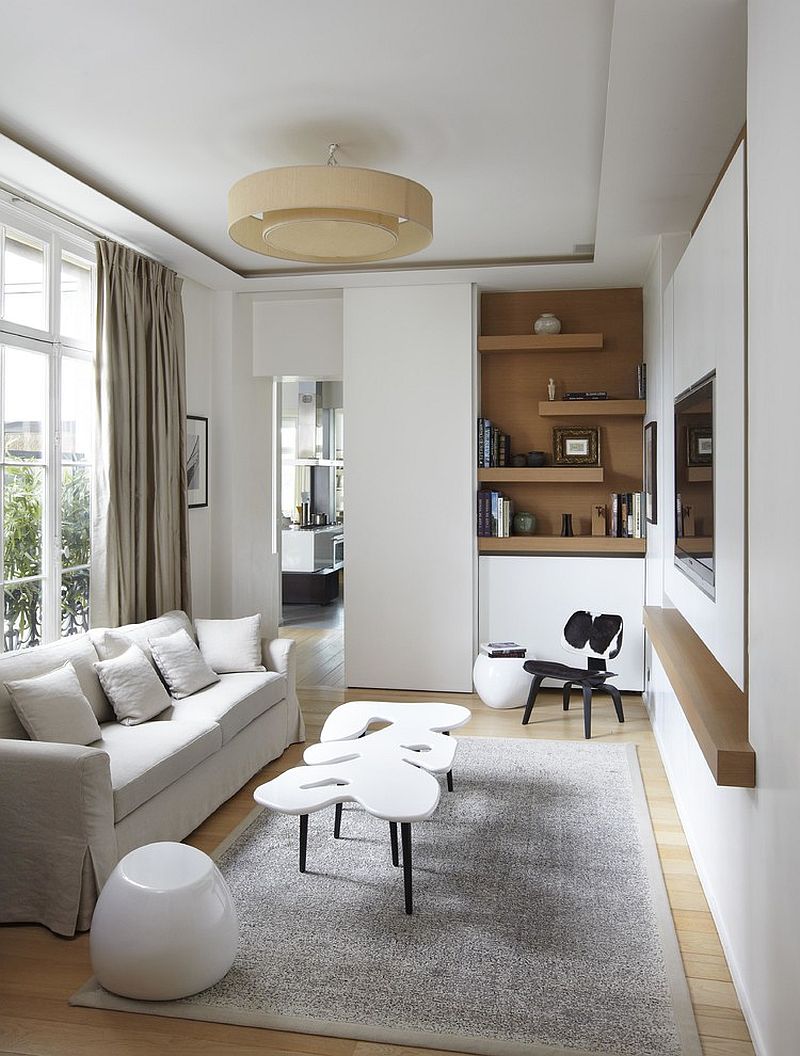 If your TV sits in the living room or bedroom, then opting for a separate TV room is a smart idea, no matter how small it is. The change in lifestyle that it brings is something you will notice almost instantly!
Liked the story? Share it with friends.