With space becoming an absolute premium in modern homes, the decision to combine the guestroom with the home office is indeed a smart one. Whether you have a guest bedroom that is rarely used or a home office with some additional space, utilizing a single room in more ways than one requires both careful planning and a dash of creativity. Getting this accomplished, though, is a lot easier than it sounds, and we are here today with 25 delightful inspirations that will surely provide you with a clever template for your home office-guestroom.
The guest room-office combo is not just about putting a desk and bed together in a single space. It is all about creating a stylish, ergonomic and carefully curated environment where both settings feel perfectly at home. And you will be pleasantly surprised at how many of these rooms can even pull off 'triple duty' with ease!
Unleash the Murphy Bed!
When it comes to space-savers in multipurpose rooms, few come close to the ergonomic brilliance of the classic Murphy bed. From being a dorm room staple to serving with panache in a small contemporary bedroom, the Murphy bed is a timeless addition that is all about multi-tasking. A home office with a Murphy bed that folds away is obviously the perfect solution for those who wish to build a lovely guest bedroom. Unlike other smaller beds that are only good for a single night's stay, a home office with a large Murphy bed can play host to friends and family for a longer duration.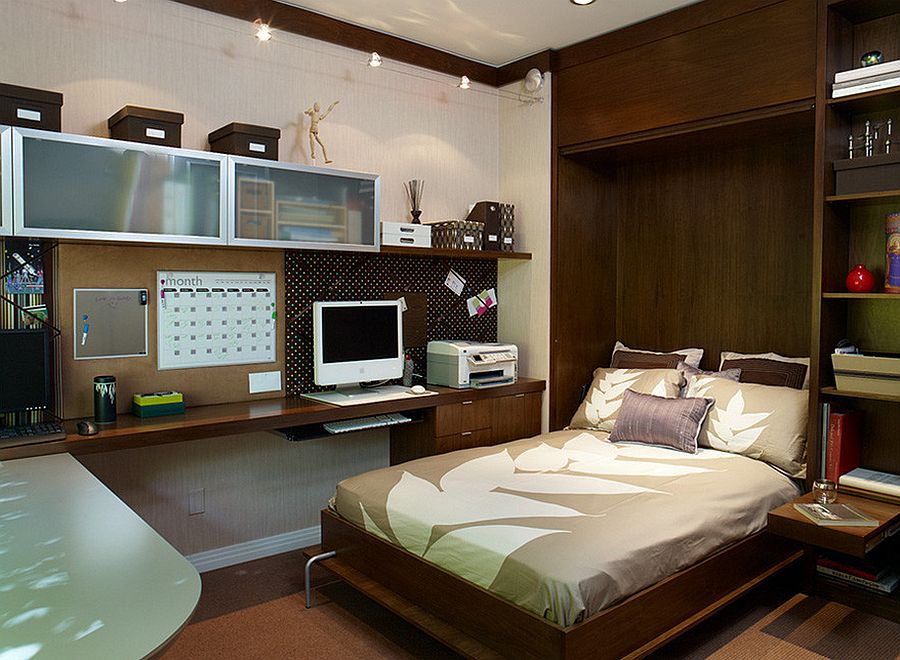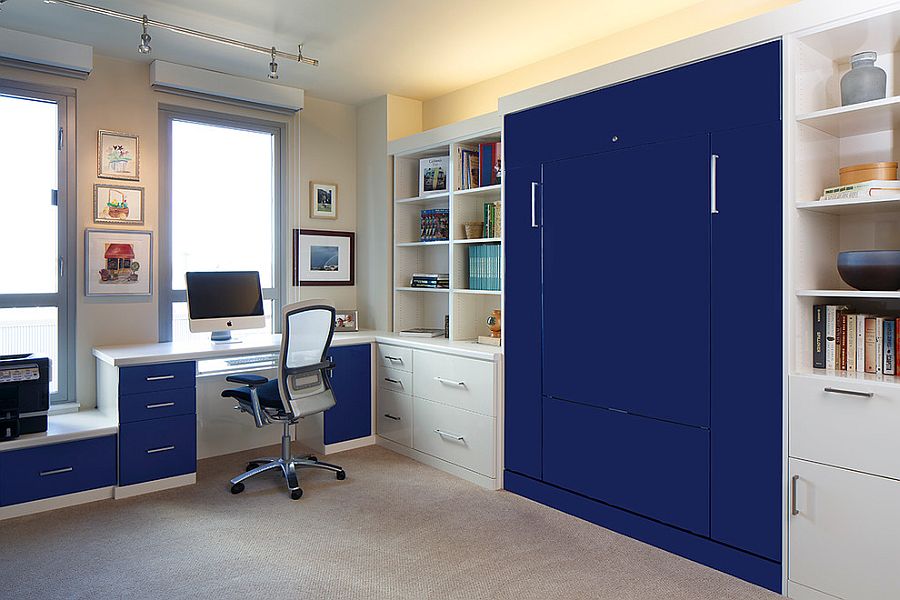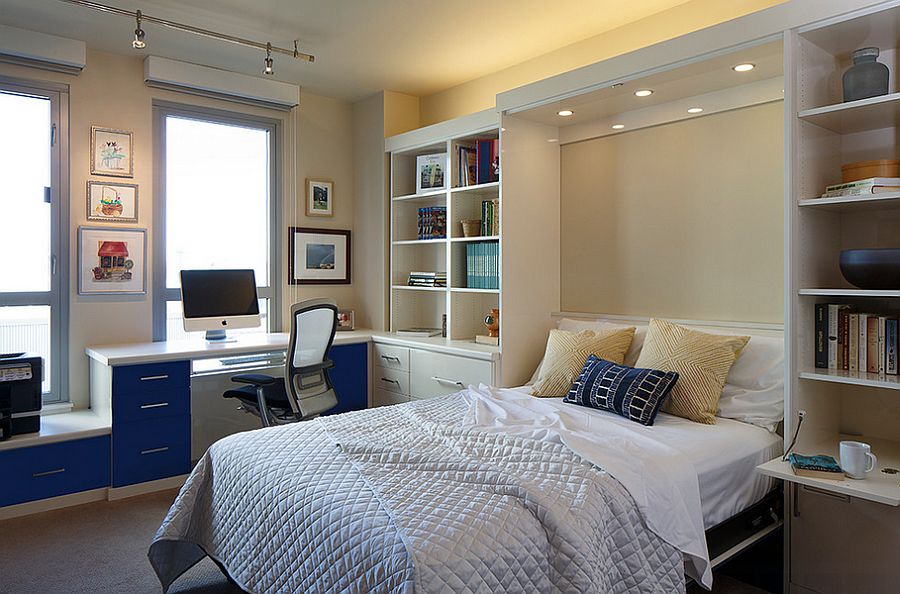 Modern Murphy beds come in a wide array of shapes and forms, and many of them are part of larger wall units that feature built-in shelves, cabinets and lighting options. This is a great look for the home office-guest room, as it brings additional storage and display space that can be utilized to better organize your files and office supplies.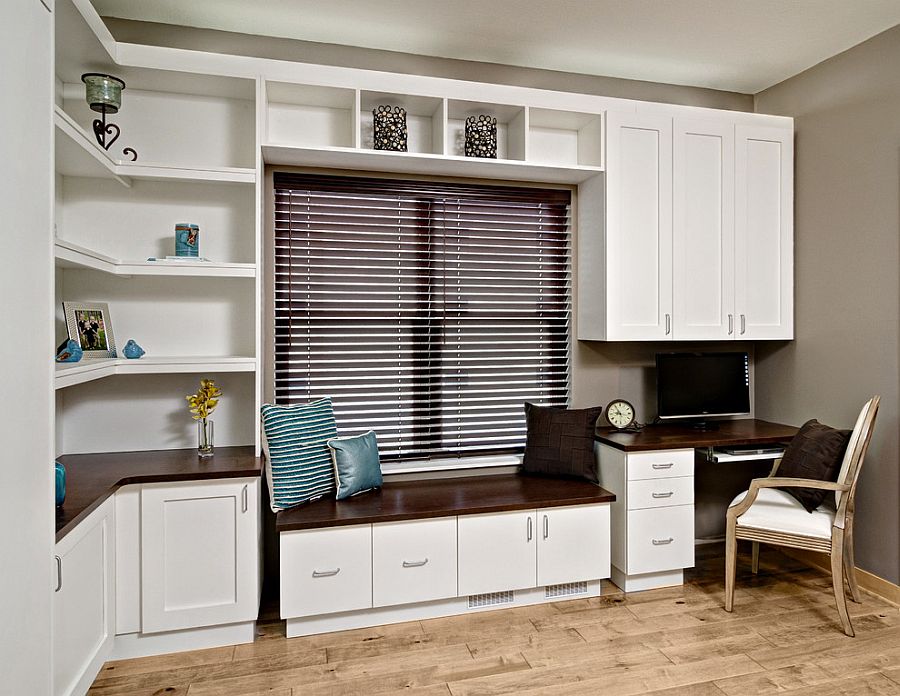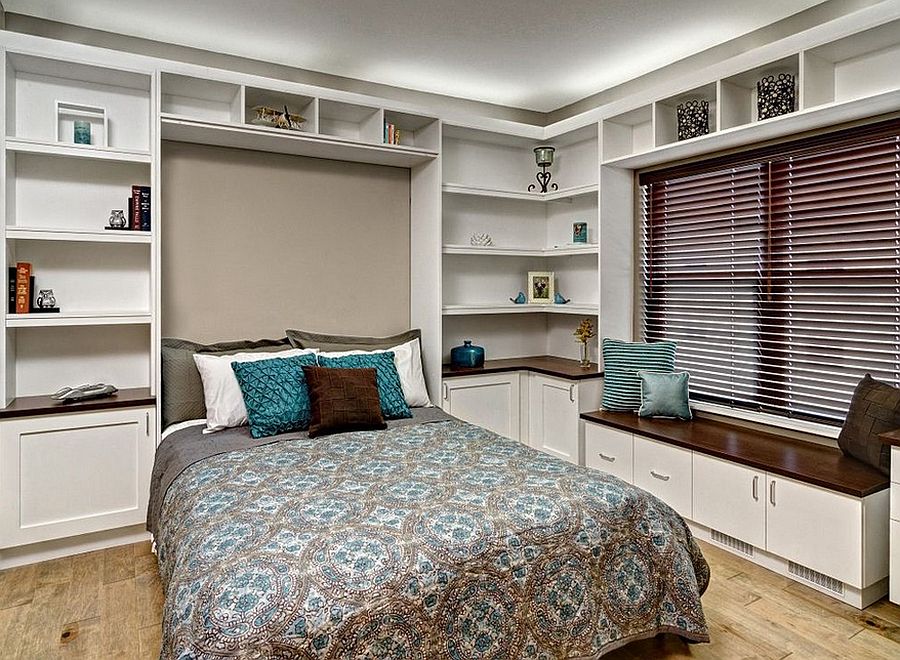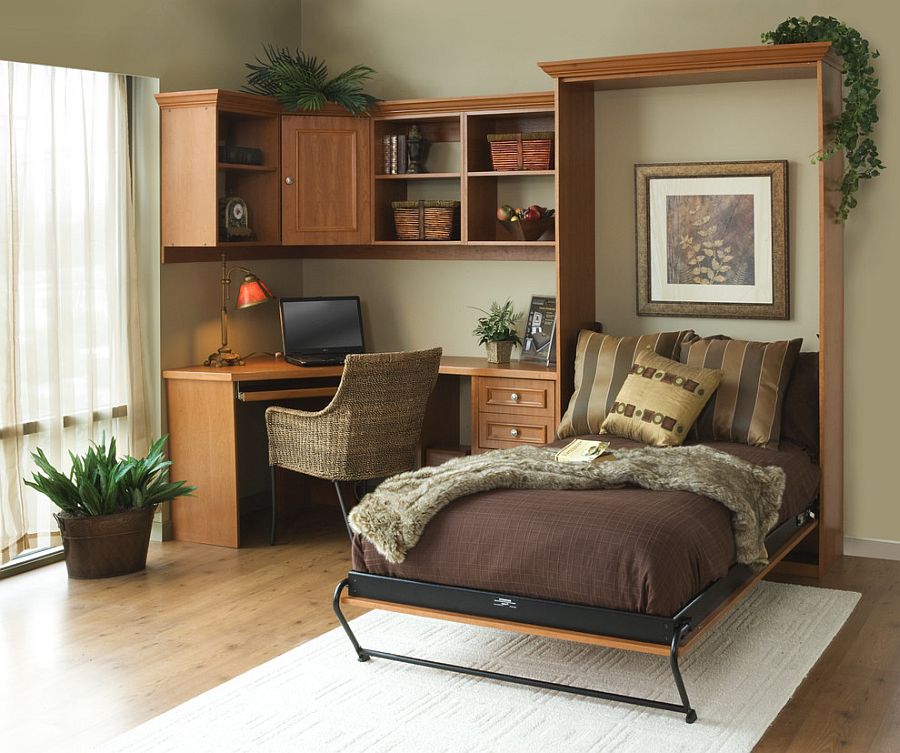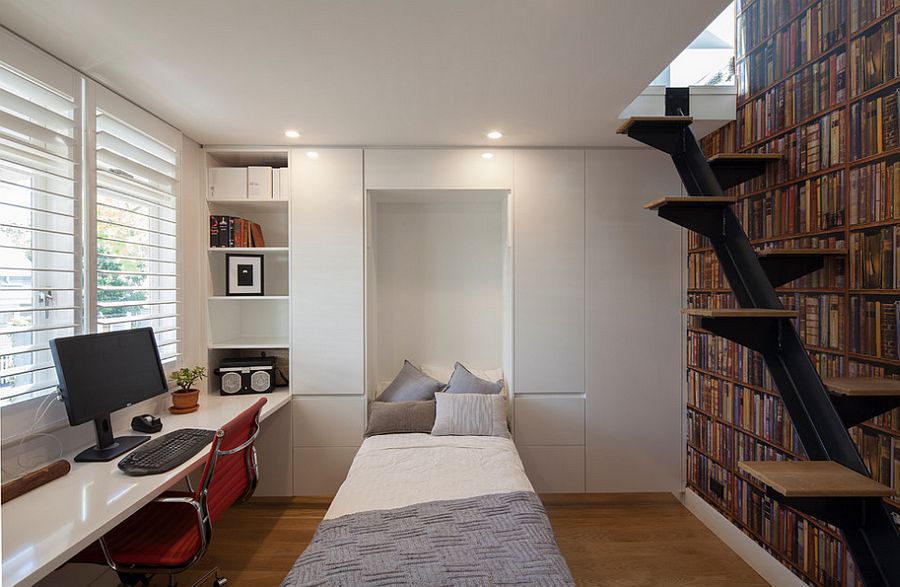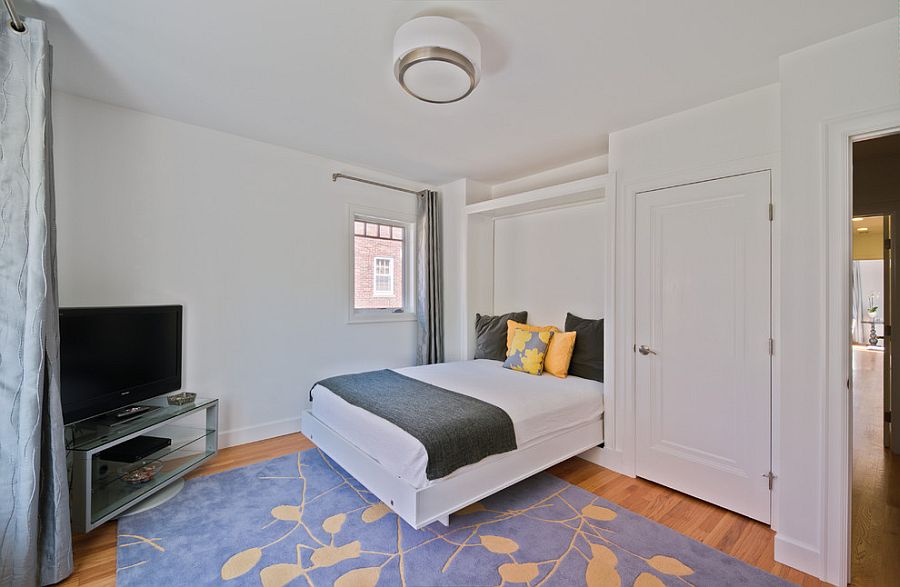 Small-Space Wonders
Have a really small spare room with ultra-limited space? Not to worry, as even this can be turned into a beautiful home office and guest bedroom with the right approach. Once again, it is the fold-out bed that is the king here, and instead of the larger, vertical Murphy bed designs, you can opt for sleeker models that fold out horizontally. This way, you really do not need a lot of vertical space as well, and even the tiniest room in the attic can serve both as a functional home office and a relaxing guest room. Speaking of attics, for rooms with an attic nook, a simple ladder and a cozy, hidden getaway nestled atop is perfect for your young friends and guests!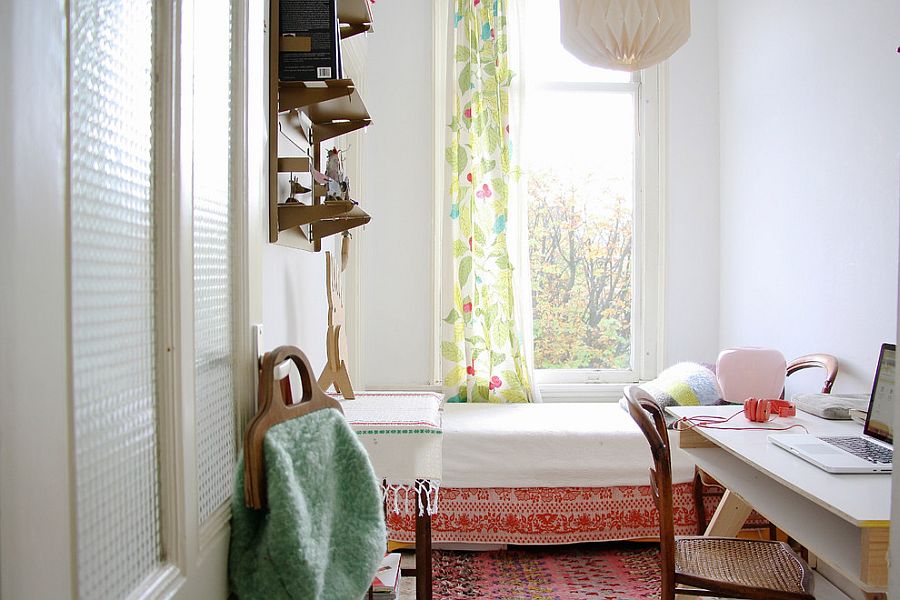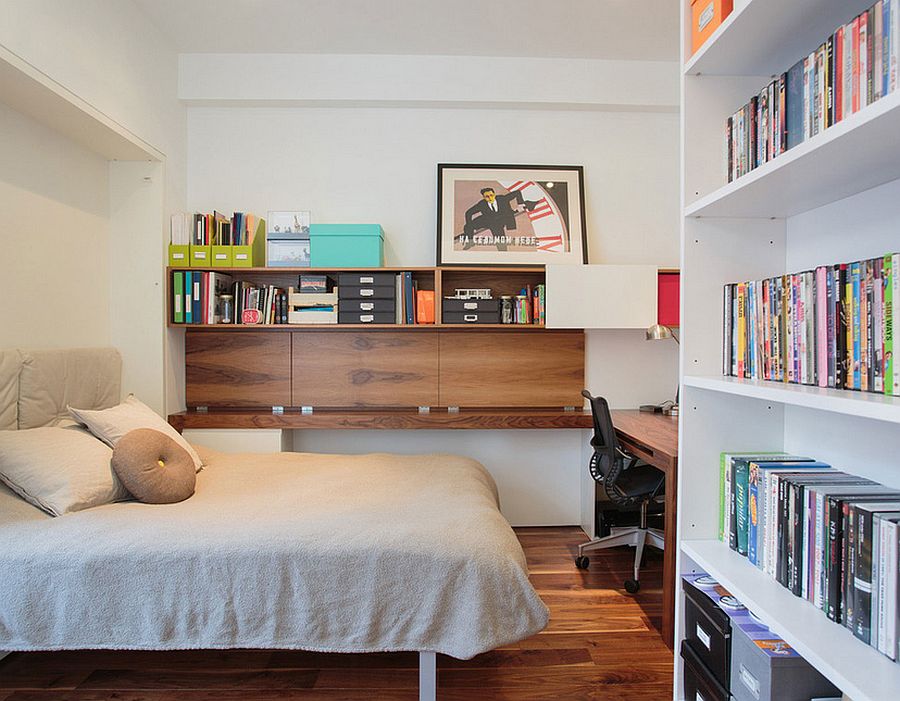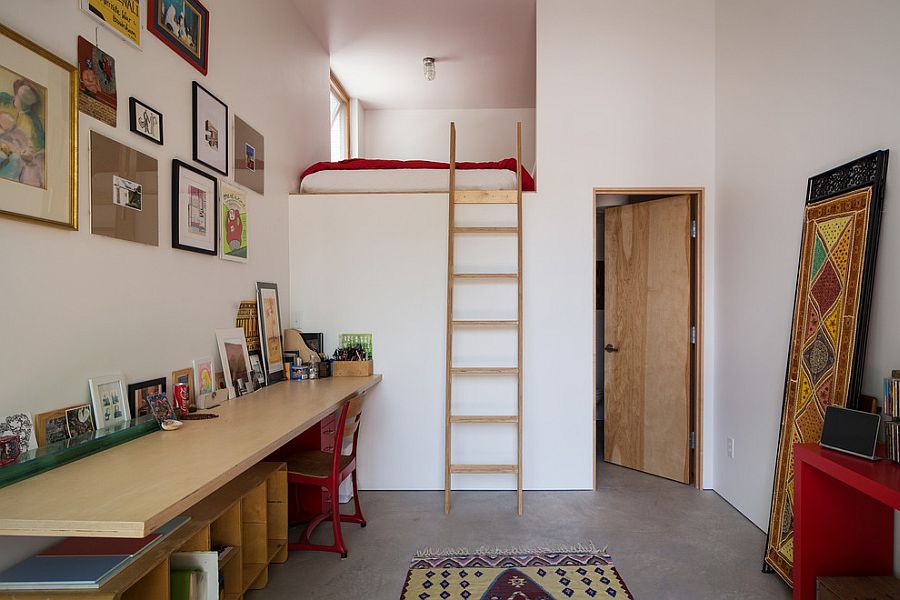 Do not focus on the sleeping option alone, as work desks that fold away, floating shelves that make the most of every available corner and hidden cabinets that aid in keeping the space organized and uncluttered are also equally vital. When it comes to small guestroom-home office combos, less is indeed more.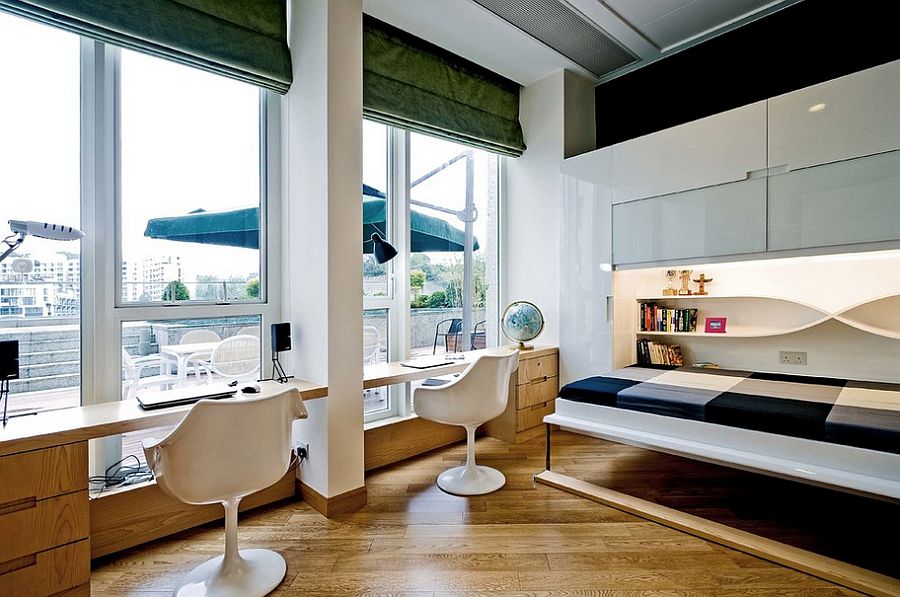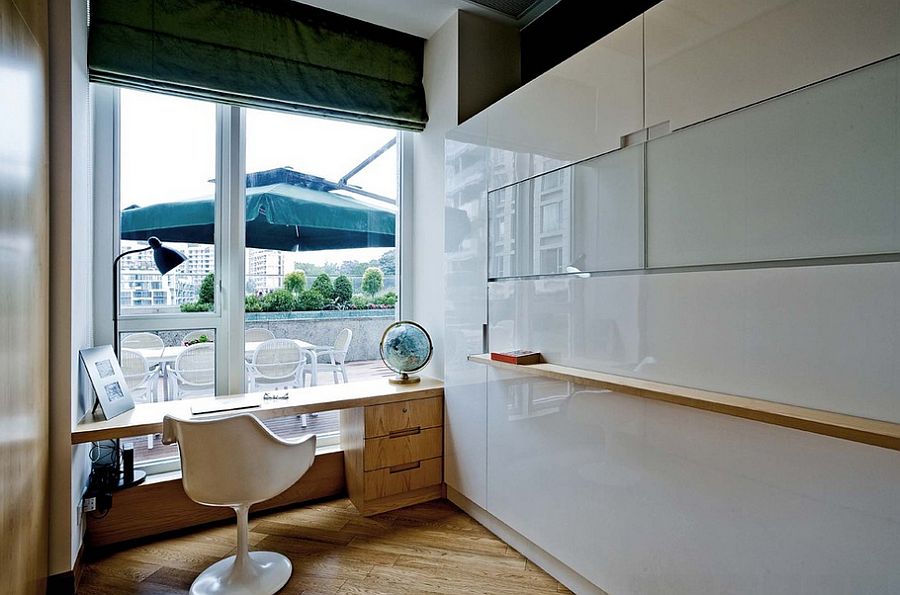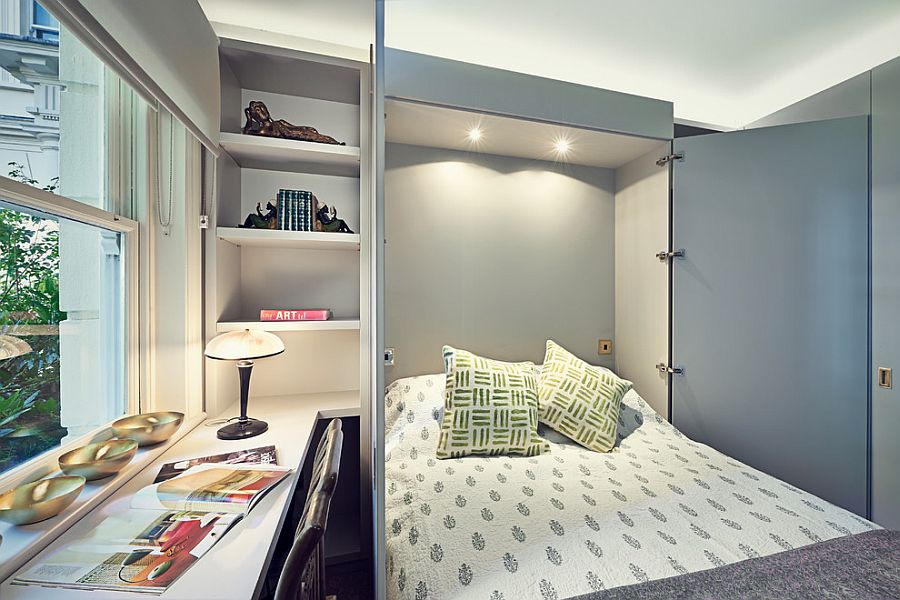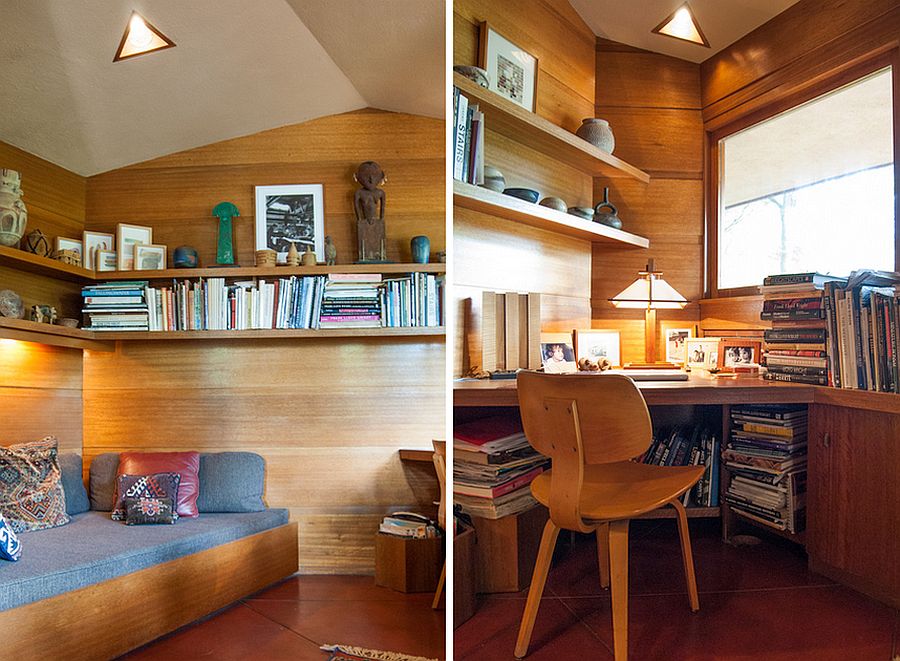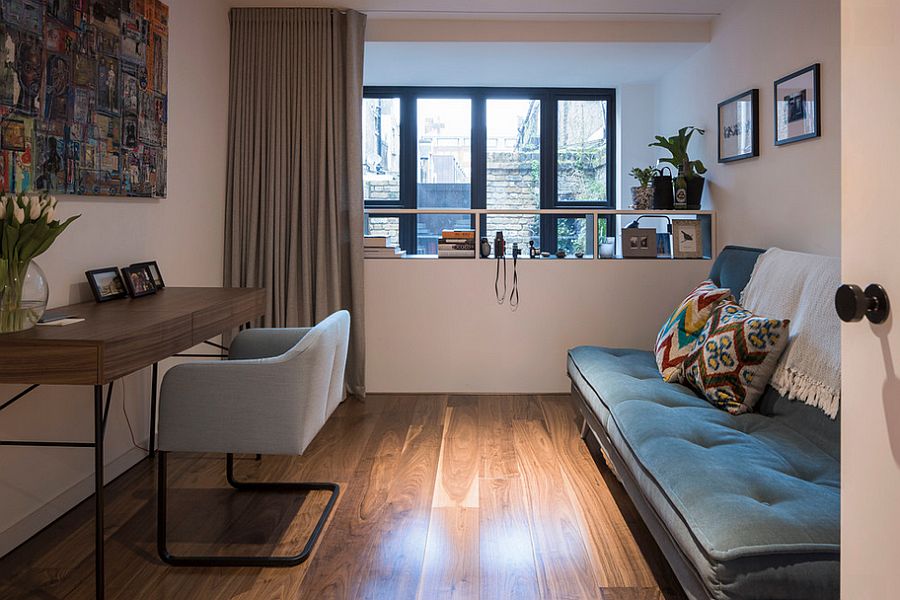 Finding the Right Bed
Not happy with the Murphy bed option? Want a more modern and trendier look for the guest room? Then why not try out a plethora of uber-cool daybeds, settee beds and other custom creations that are as aesthetically pleasing as they are functional. Picking a classy, contemporary transformable Murphy bed over a sofa system is a clever compromise that will allow you to use the same piece of furniture as a seating option for the home office and as a relaxing bed once you want to turn it into a guestroom. Many of these daybeds and transformable sofa systems work seamlessly and add to the style quotient of your home with their chic design.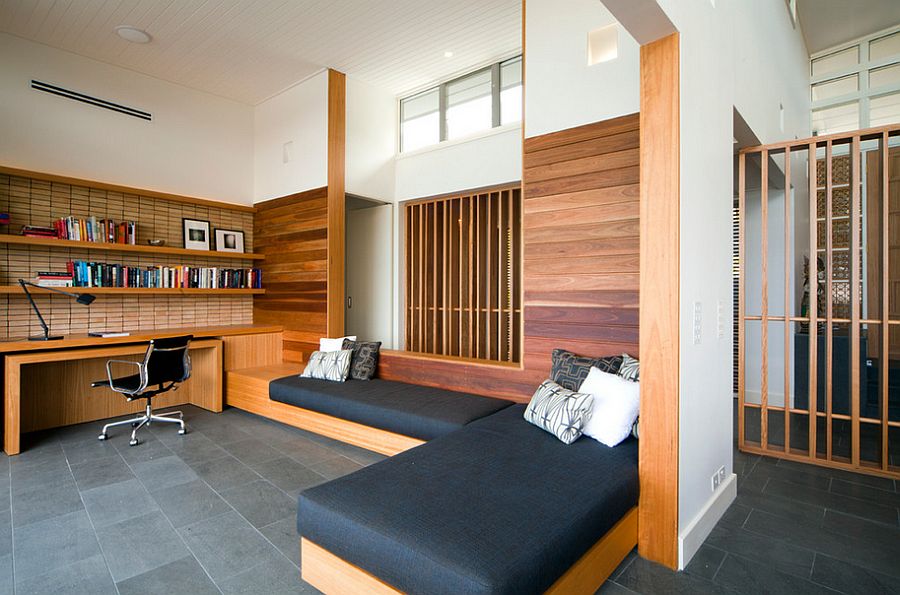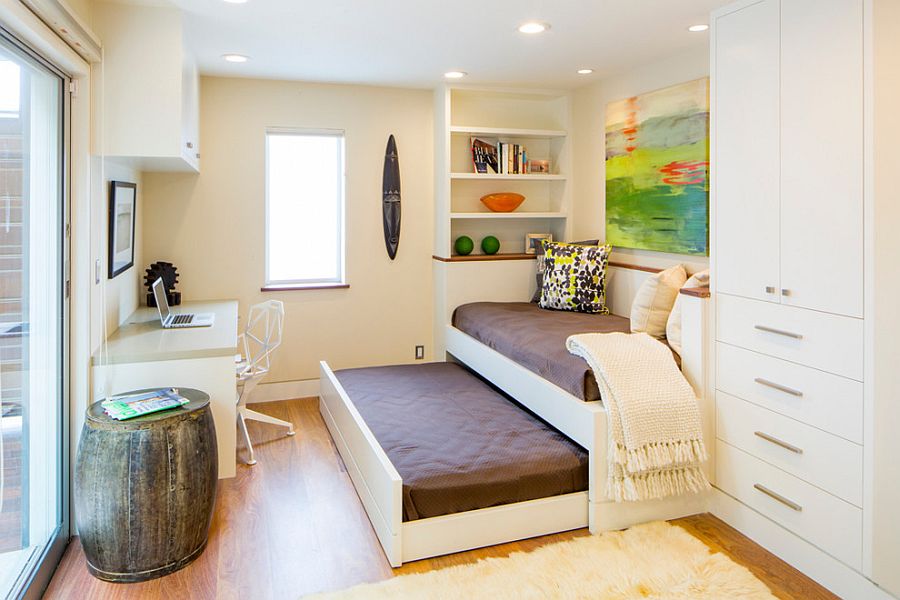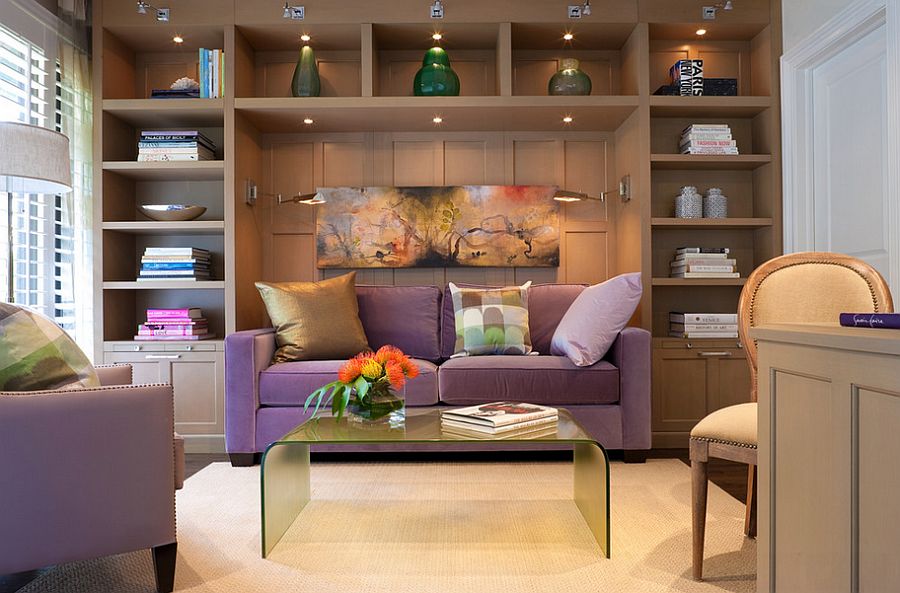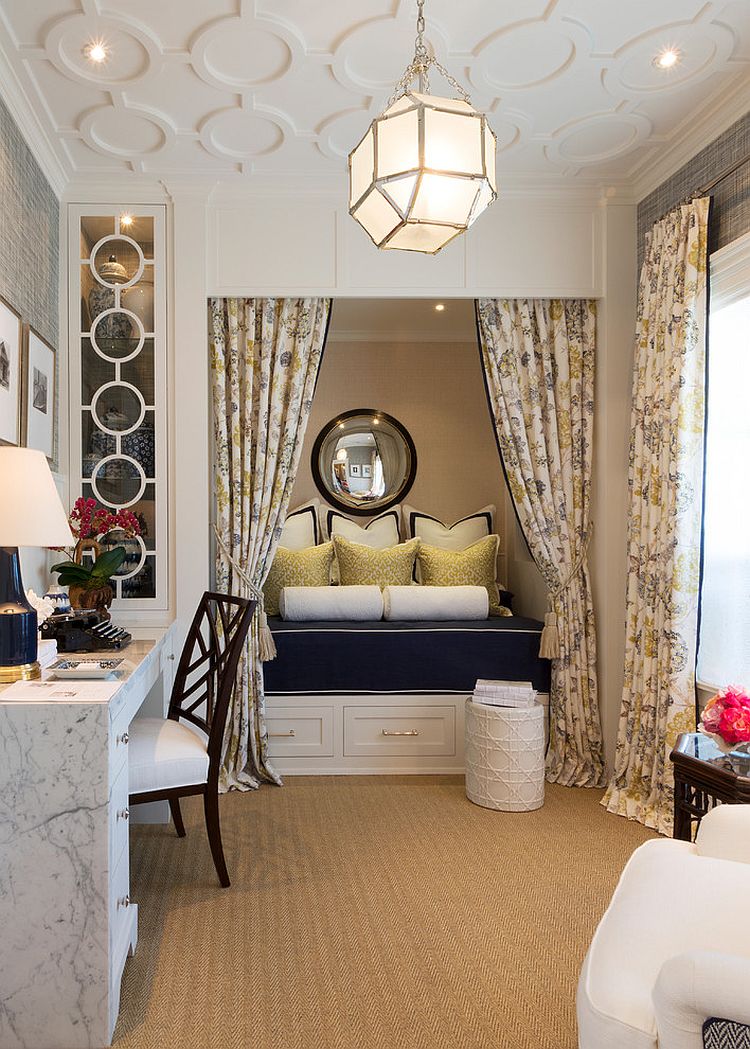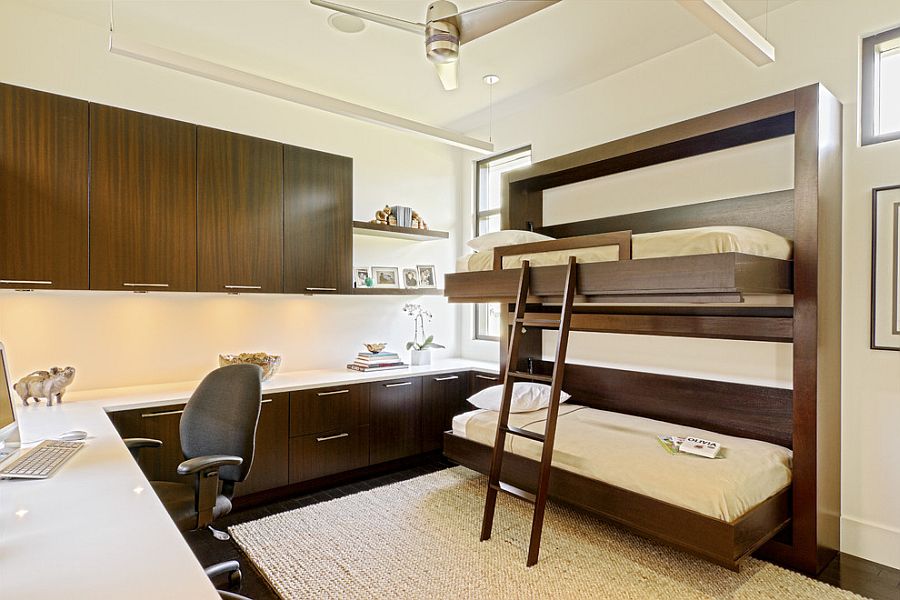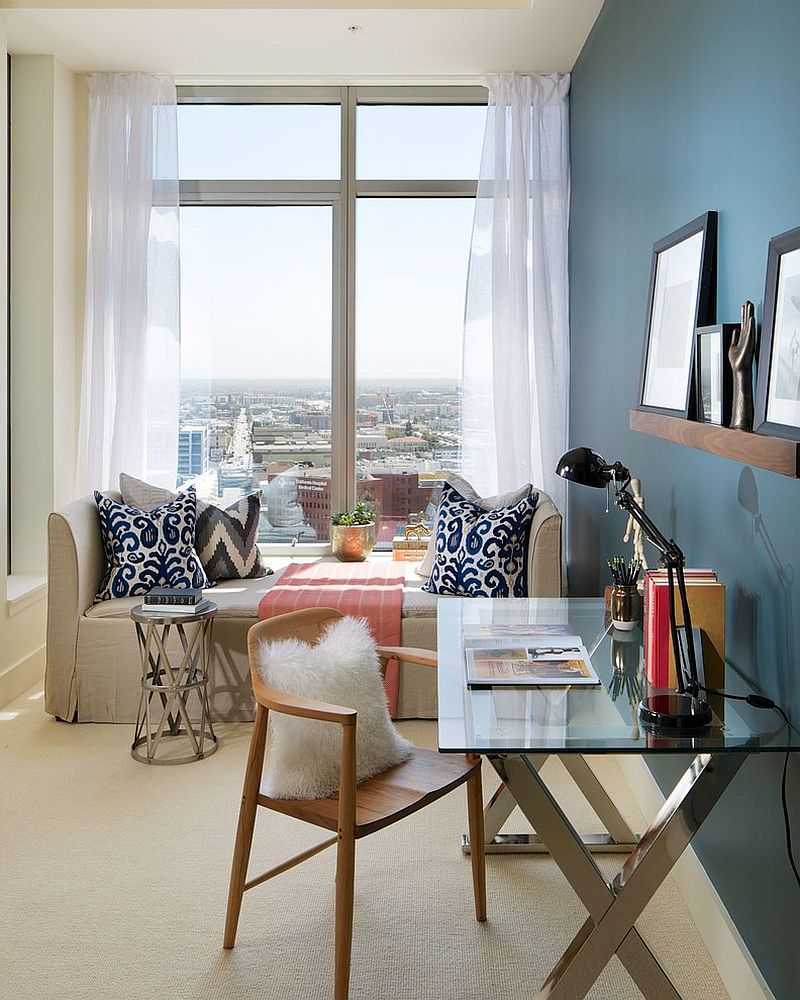 Decor & Lighting
When it comes to home offices that do double and triple duty, the focus is obviously on utilization of space and multitasking. But let this not become the sole consideration and plan for the room just like you would in the case of the bedroom or the living space. Add a TV and an entertainment console to give it a pleasant, more casual vibe. This might even allow you to turn the home office-guestroom into a family room as well! Lighting is another key aspect, and you will need an intelligent blend of ambient and focused lighting so that your home office does not feel dark and moody.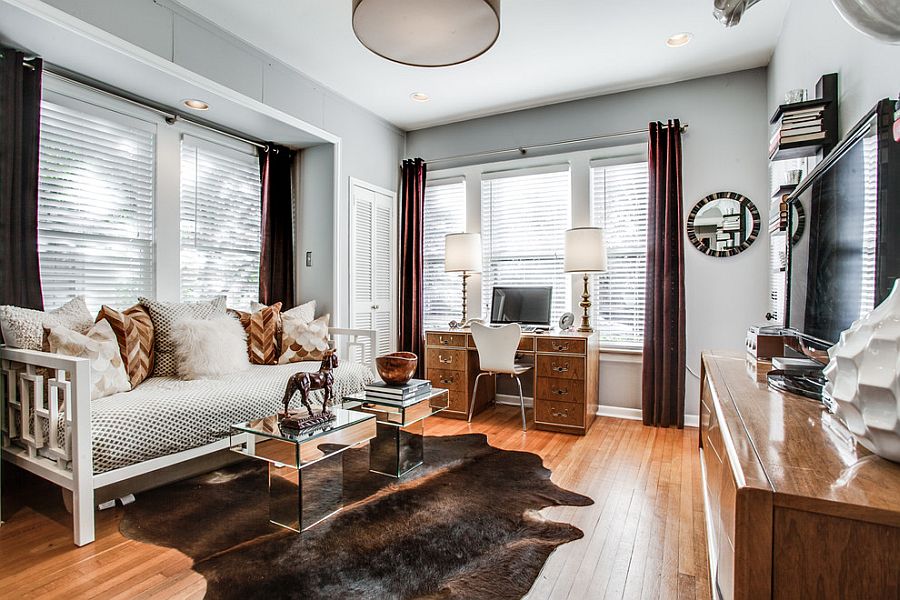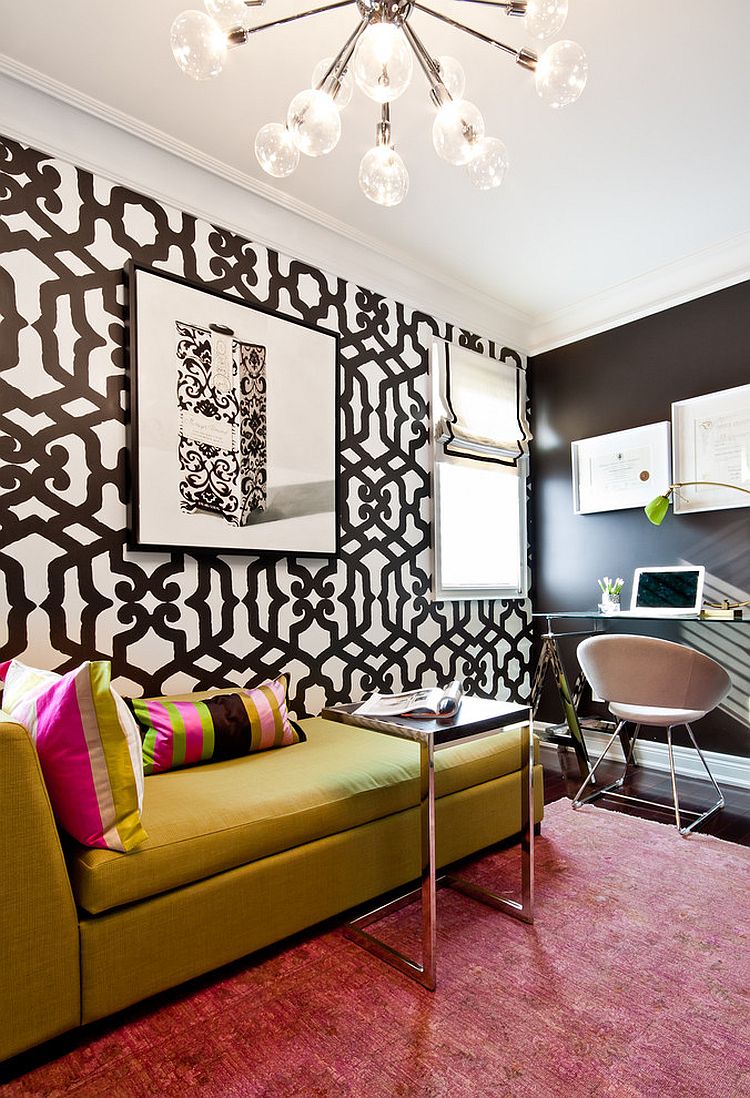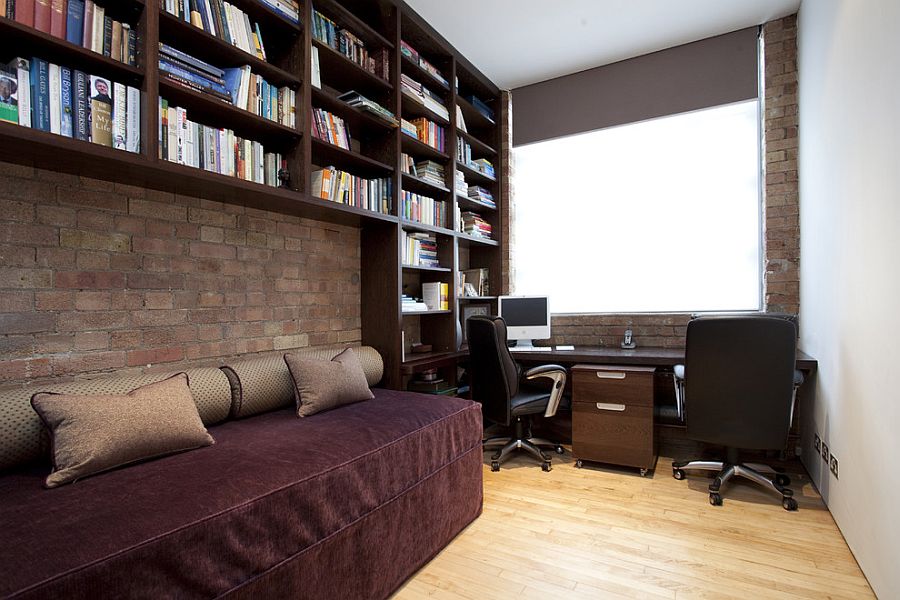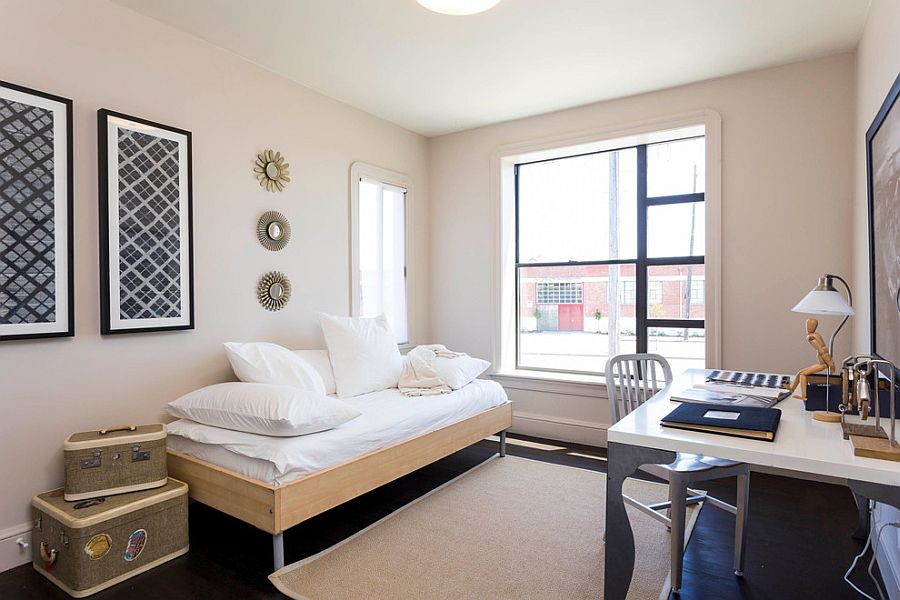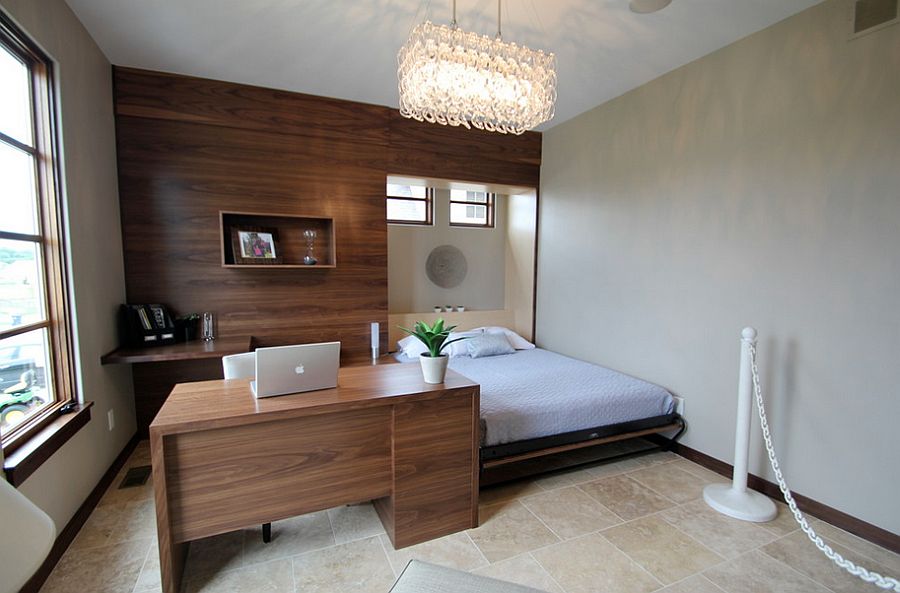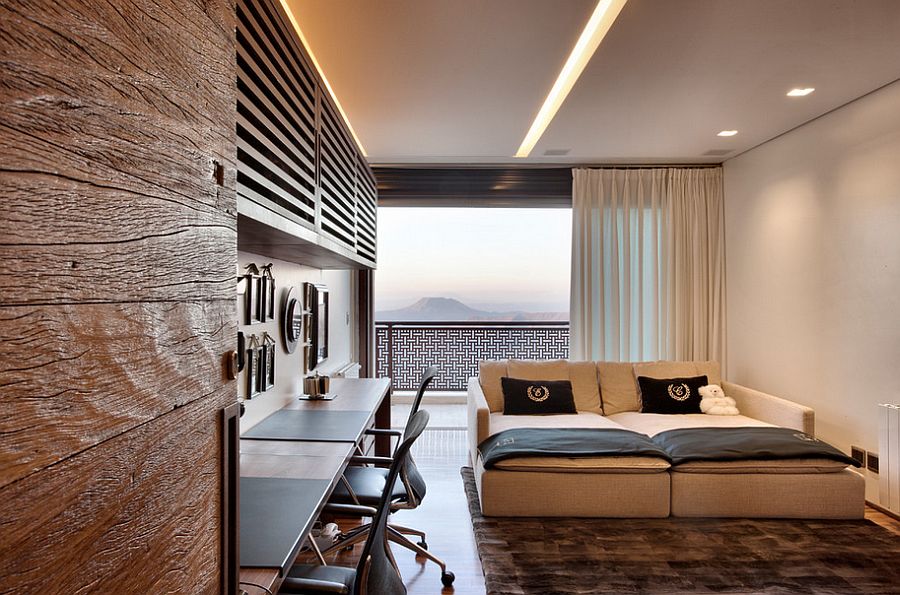 Liked the story? Share it with friends.