Today I am going to write again on my favorite topic – cafe interiors since we have registered an enormous interest from you, our readers. TO begin with, I would like to say that I love coffee! Every morning I wake up early and the first thing to do is to have my strong piece of warm delight. Of course, when I go to work I have another one, and when I have my lunch somewhere in the late afternoon, I like to have another cup which is less strong.
One of the greatest moments during my day in the office is when I have a meeting with a client or we have just decided to go out with my colleagues and sit in a cafe for a drink from an espresso machine. Well, my experience is also gained during my travels around the world. I must say that the best coffees in the world are located in Europe. Just an opinion. So, now let's have a closer look what is typical for the amazing cafe interior design and shop fit out of those kind of commercial places
Location
This is probably the most important thing. If your cafe is located far from the mainstream of people going and coming back from work, the chances that somebody will spot your place are not very good. Cafes are not like restaurants. You spend them no more than half an hour and it is not worth it traveling 20 miles during your lunch break to have a half-an-hour coffee at a distant area. For example, if you are preparing for a dinner in a restaurant, you can afford traveling even 50 miles to your favorite place because you spend the entire evening there. In my opinion, the best place to locate a cafe is in the downtown, somewhere between the busy streets. You need to ensure a large flow of walking people, while you need to be able to offer them comfort and privacy.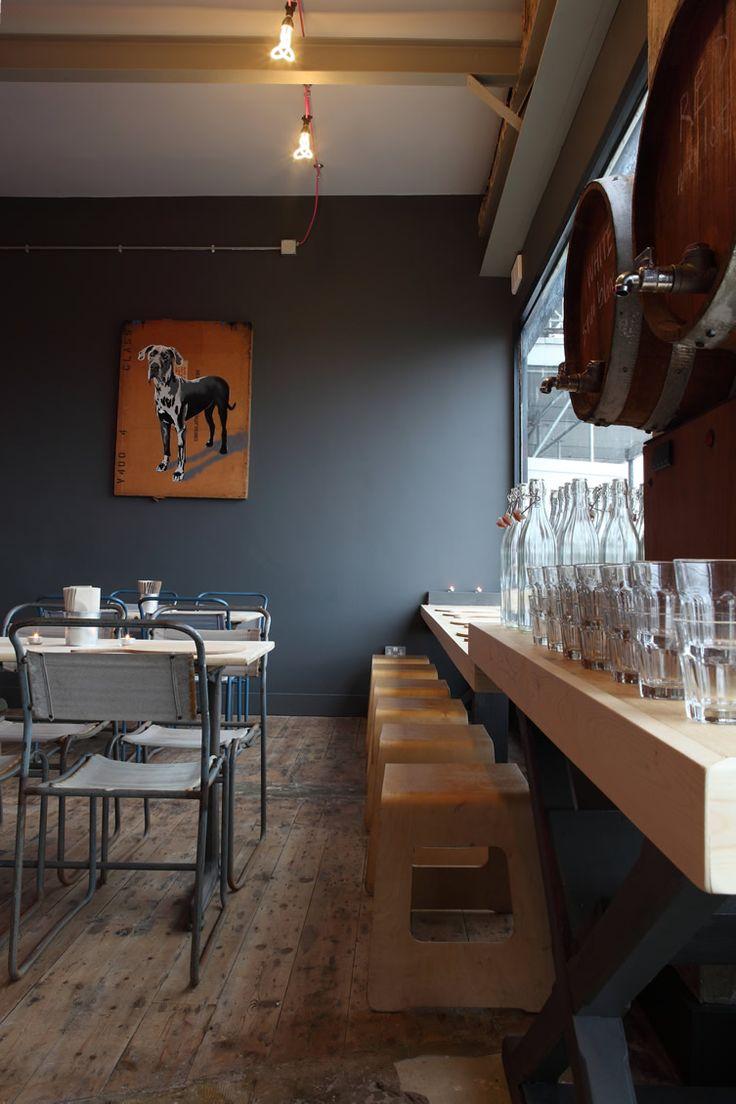 Coffee shop bar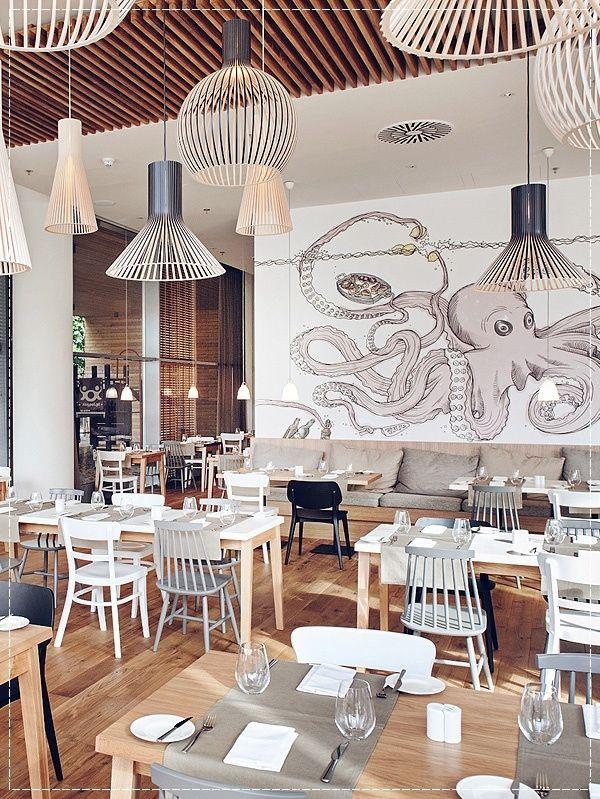 Creative cafe wall design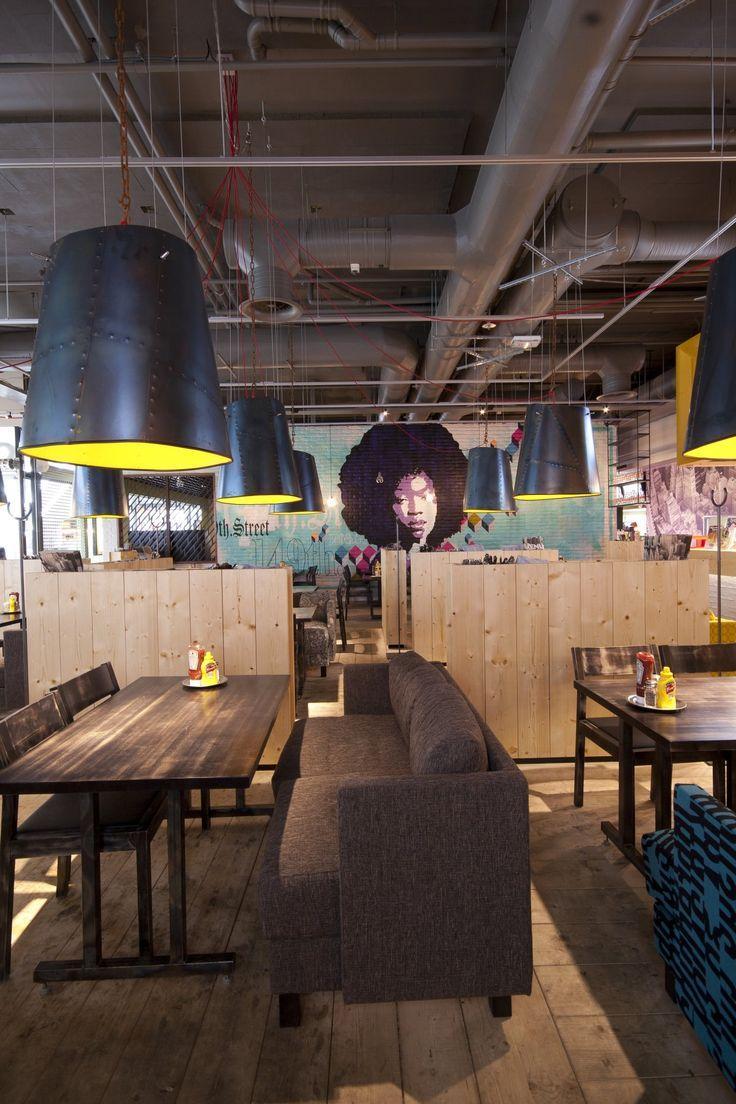 Industrial cafe pendants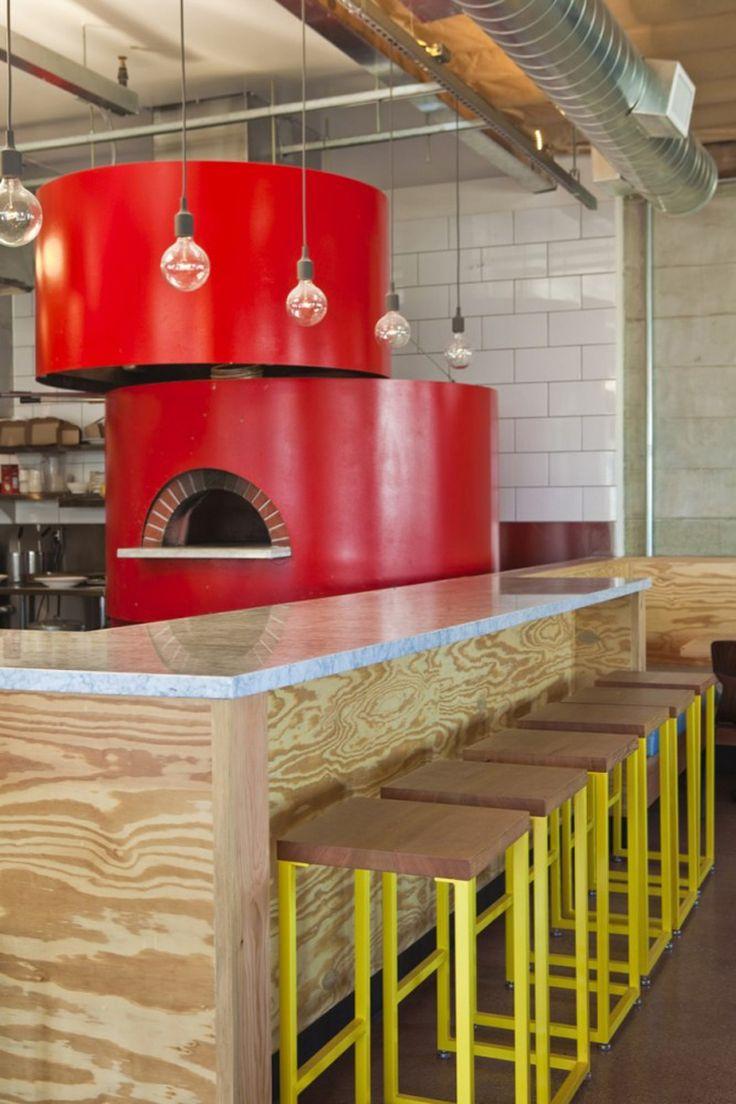 Wooden coffee bar
View
There are not many options to ensure a great natural view if you are located in an urban region. However, there are some tricks that can do the job. Recently, I have been in a place in Europe where the owners of the place painted the wall of the building across the street so that the visitors could enjoy a fantastic artistic view. This was a clever move. Personally, I really enjoy when the cafe is situated in the neighborhood of old historic buildings. I told you I love Europe! There you will be most likely to spot such kind of views.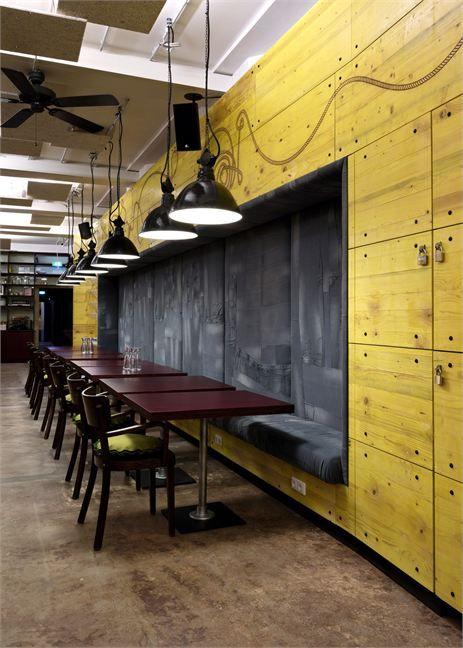 Industrial cafe interior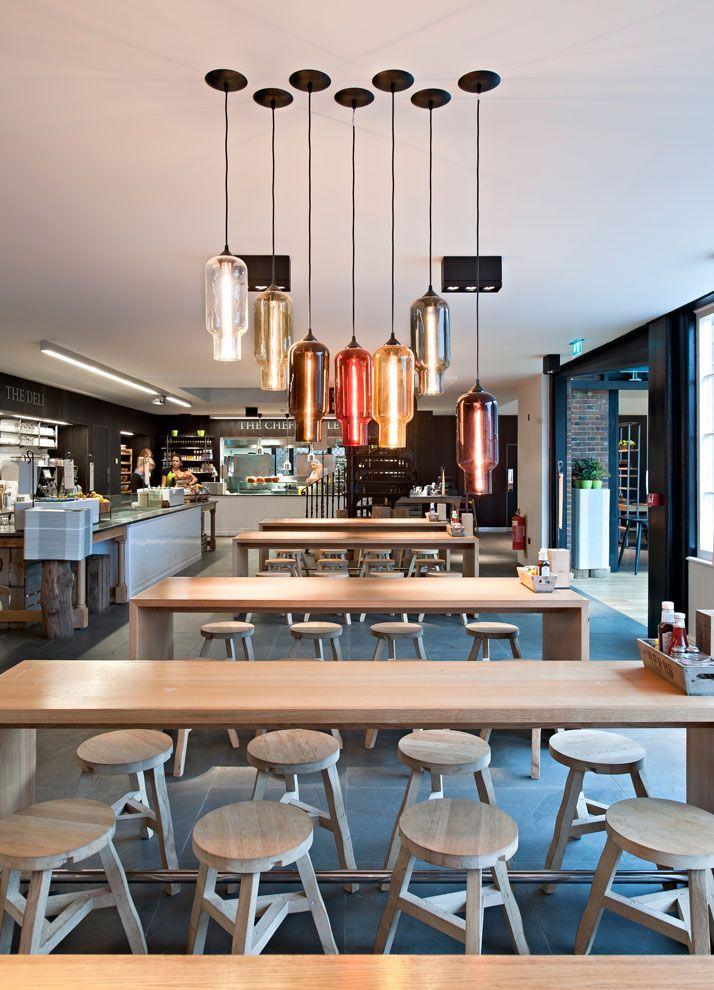 Casual cafe design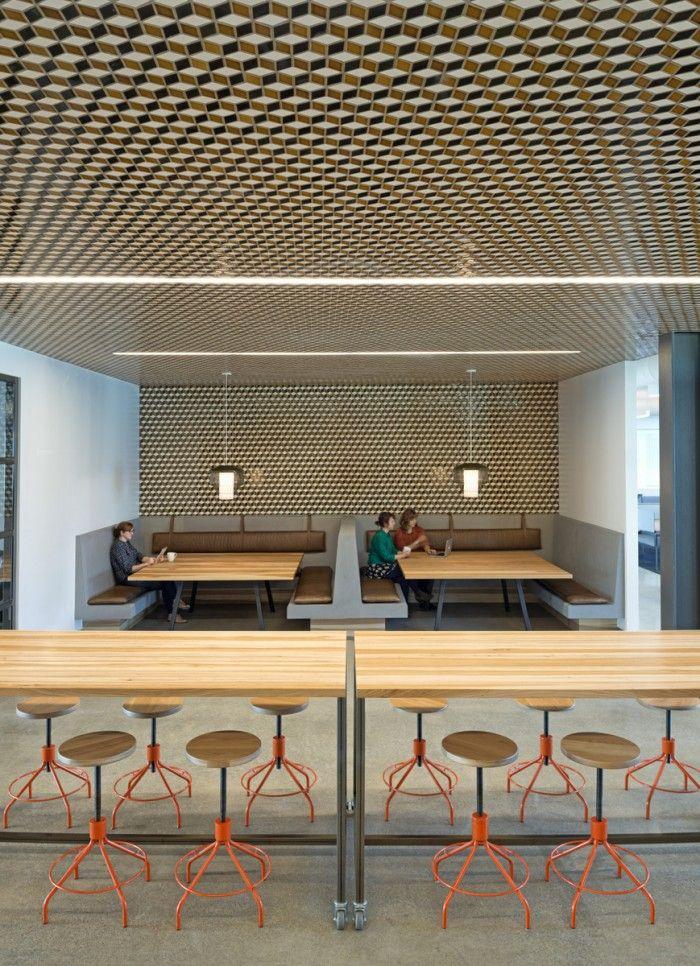 Contemporary cafe interior
Clients area
Now, let's head inside the cafe and tell you this and that about the essential elements in the interior. There are three types of interiors – those who use regular tables with chairs of various designs, those who prefer using bar stools and high tables, and the mixed style. I like it when I am able to slip comfortable into a luxurious and soft chair while enjoying my coffee. Of course, the other ways of designing the commercial part are also fascinating but not as comfy as the traditional one, I think. To be honest, I really enjoy seeing long polished white bars with contemporary bar stools and industrial pendants above them. Well, you can't actually drink your warm drink while relaxing your body but such kind of interior is pretty attractive.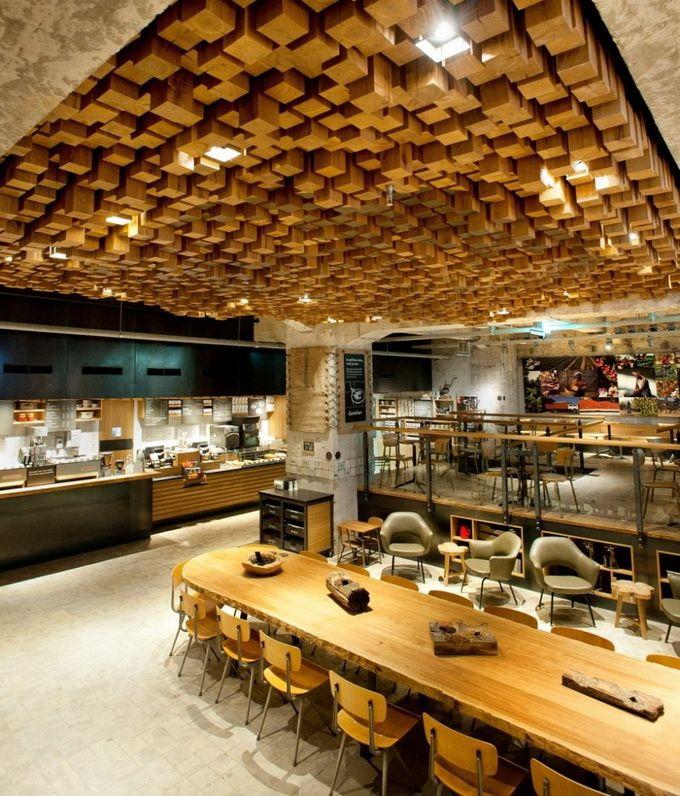 Starbucks cafe design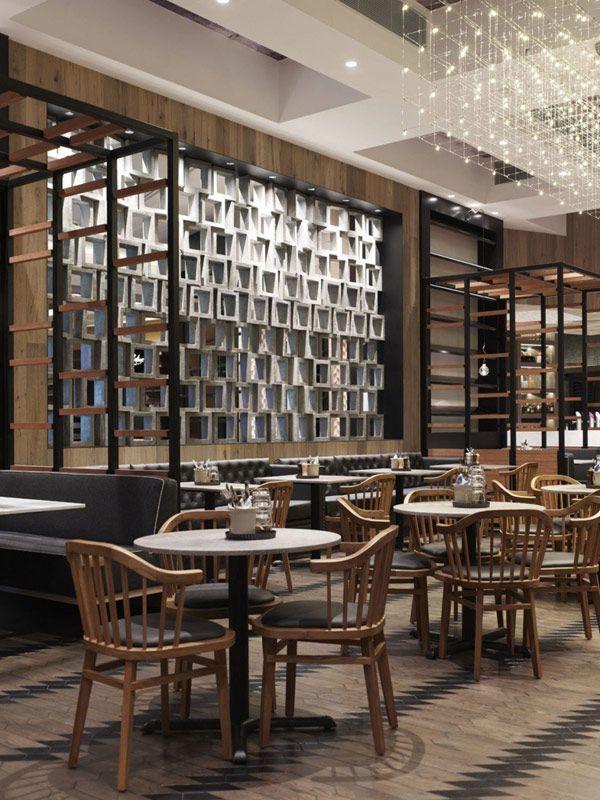 European cafe design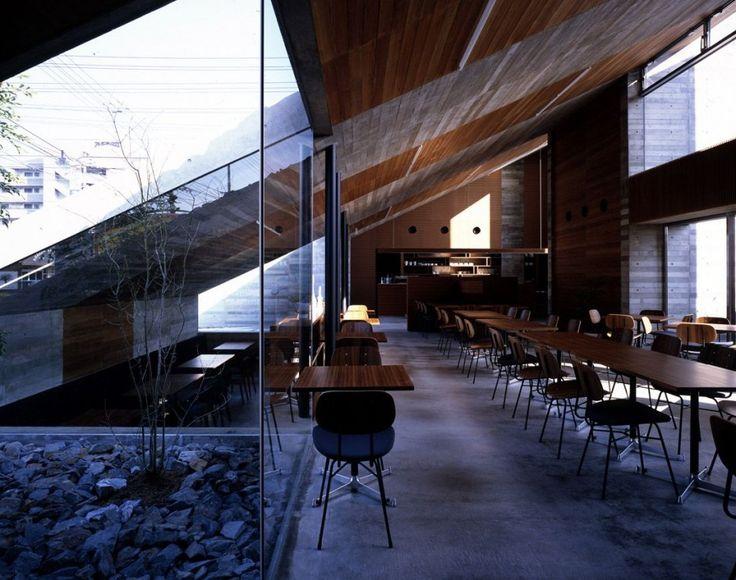 Minimalist cafe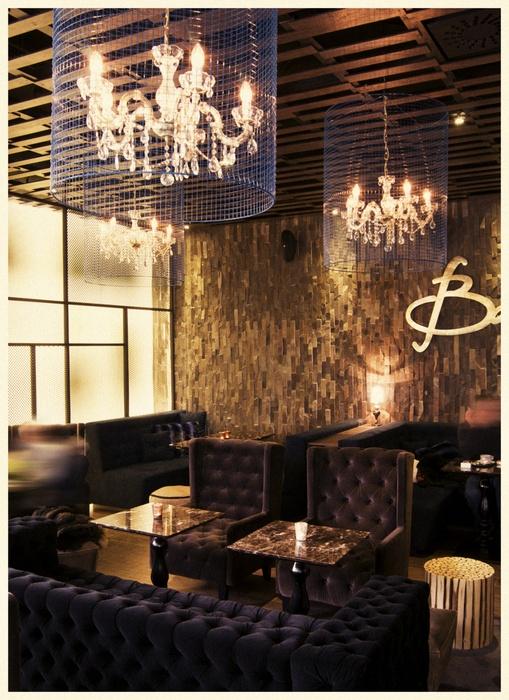 Eclectic coffee shop design
Service area
This should be as functional as it can be. This is because you need to serve the visitors (there can be a bar for them), you need to ensure enough comfort for the waiters and the waitresses who are taking the orders and passing them to the bartenders and thirdly, you need to make it looking gorgeous. Usually, you can find the entire menu list of the place displayed on a huge sign or board in the background above the bartender area.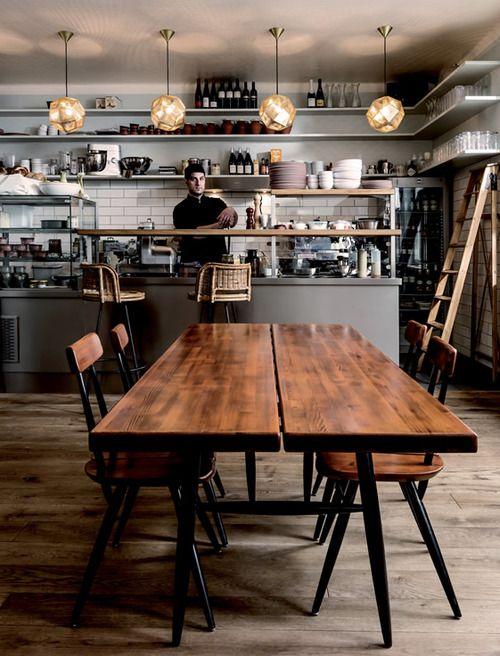 Scandinavian cafe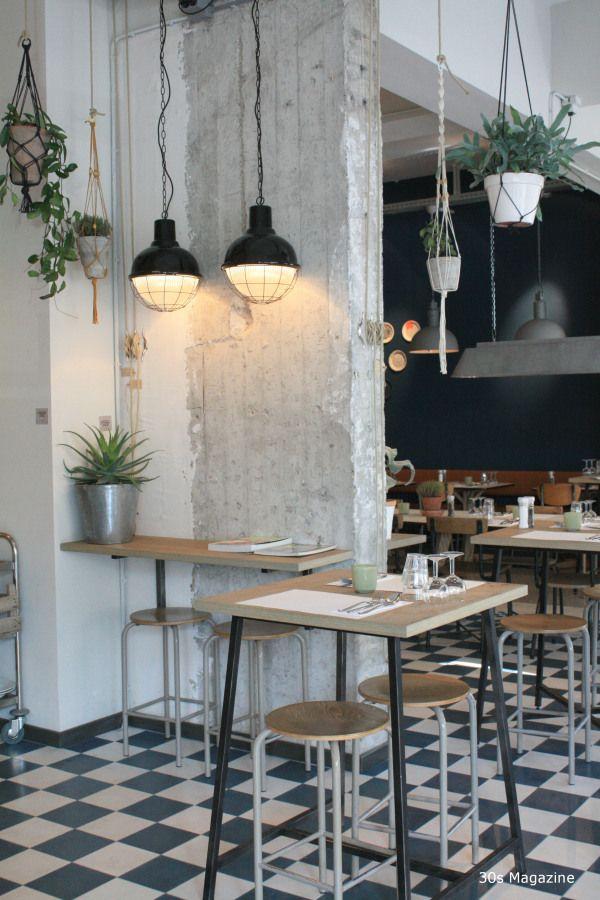 Industrial interior touches
Image credits of the image above: 30smagazine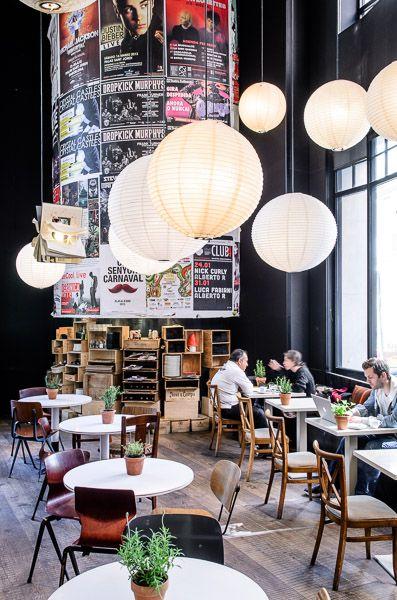 Creative modern coffee shop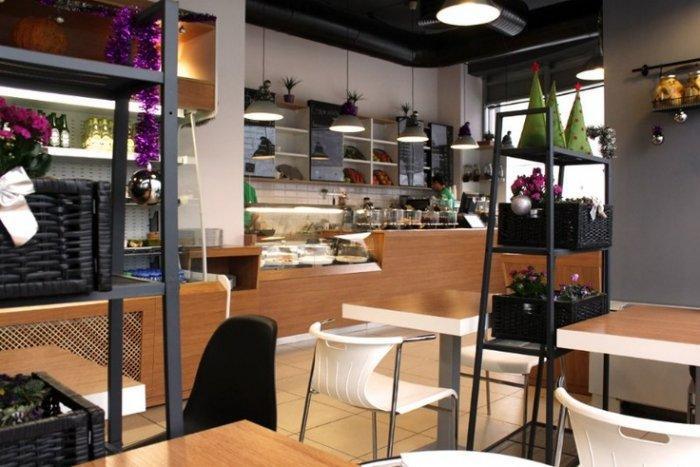 Modern casual interior
Outer gardens
Depending on the building the cafe is located in, there may be a beautiful outdoor garden. I prefer those that are at the back of the place in a small inner courtyard. The beautiful thing about those gardens are that you can escape from the rush of the urban lifestyle while enjoying your coffee in a relaxing atmosphere in the open. The greenery that is usually present can make your feel connected with nature, at least for a while.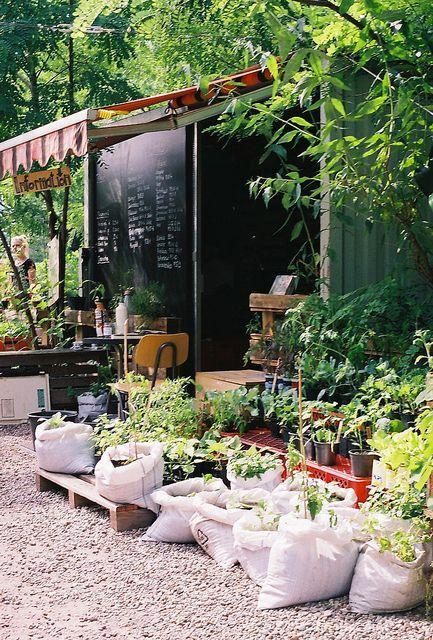 Cafe garden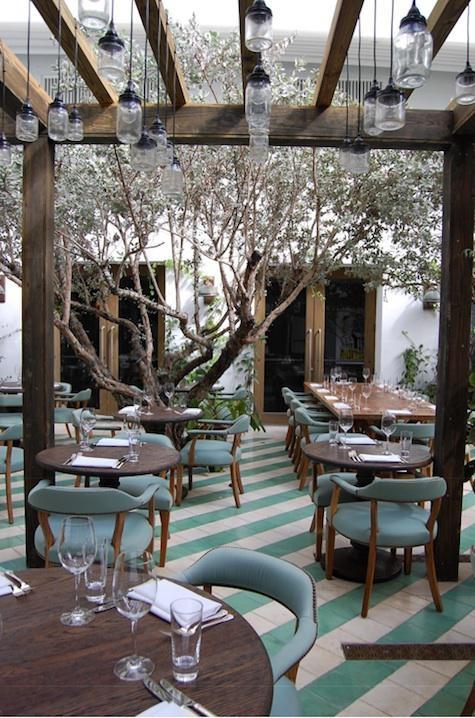 Coffee shop garden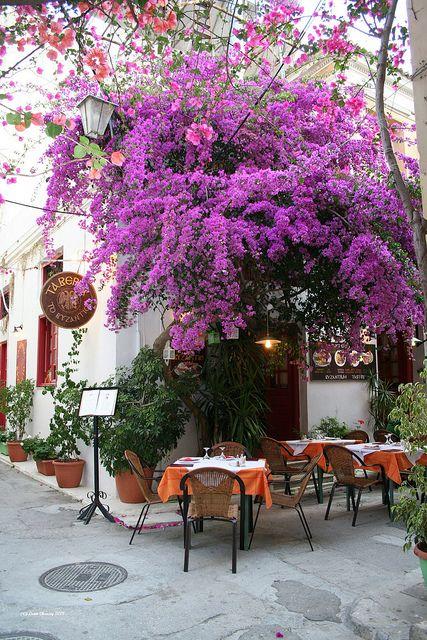 Cafe yard
Inner gardens
During a trip to Europe I was in a cafe which had small inner garden in the middle of the square room. All the tables and sitting furniture were arranged around the glass facade of the inner courtyard. Inside it, there were some tropical and Mediterranean plants illuminated very well, so that the garden looked like an accent in the interior. I like this idea a lot!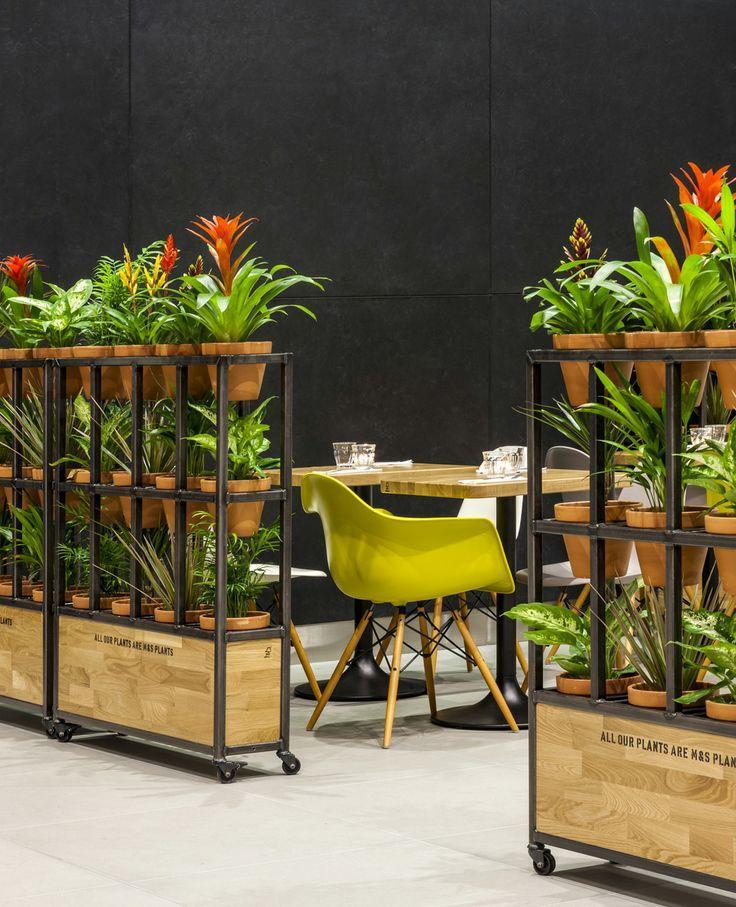 Interior plants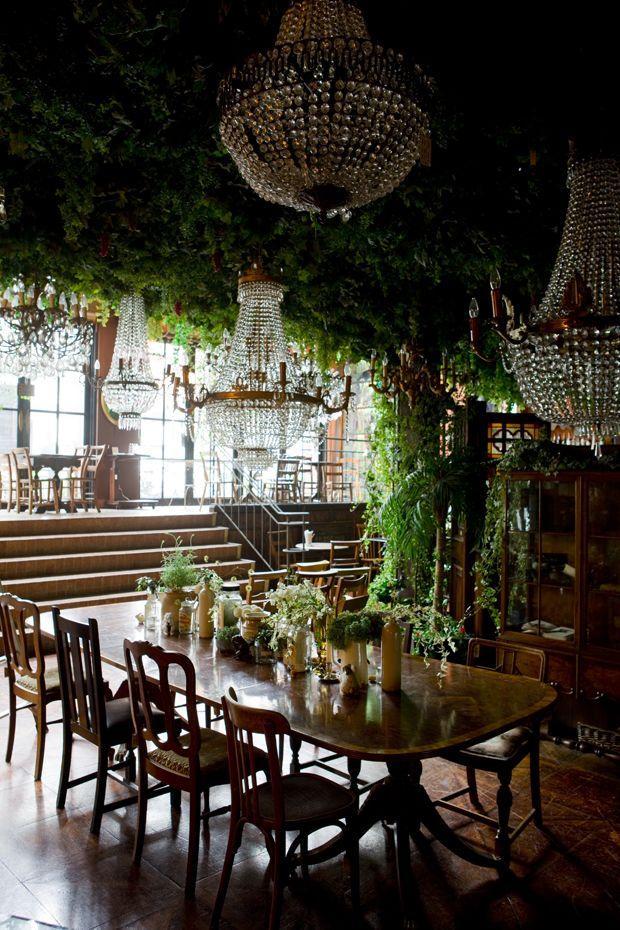 Interior flower decoration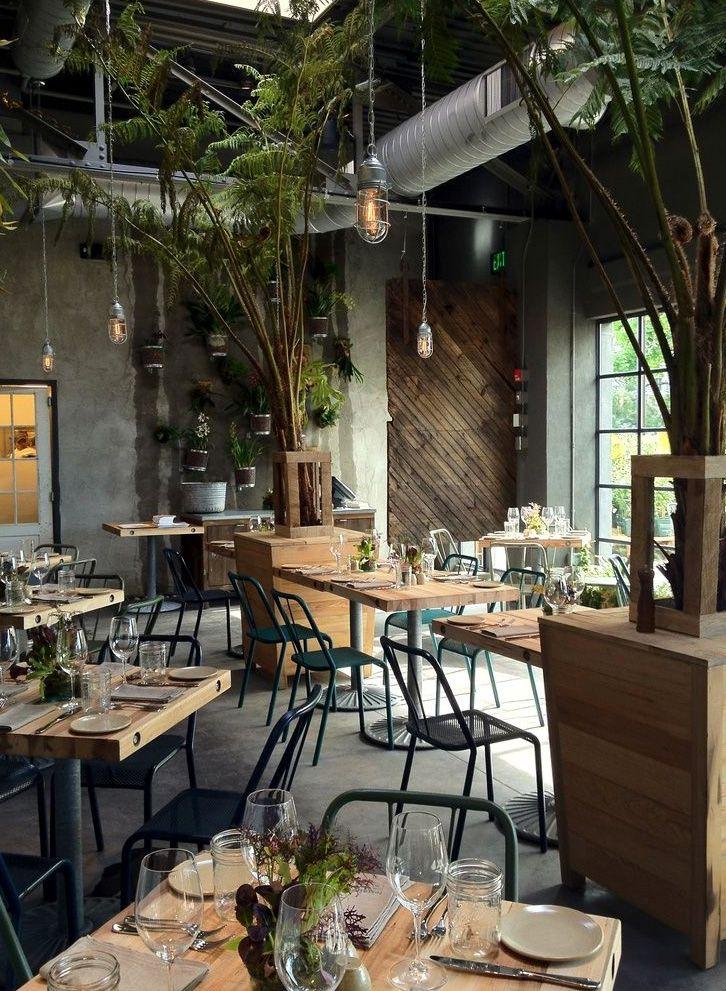 Plants decoration
Pavement tables
What is a cafe without some table on the pavement outside it? If you went to Paris or Milan you should definitely know what I mean. There is something romantic to have your morning coffee while reading the local newspaper. Of course, you should also wear a suit.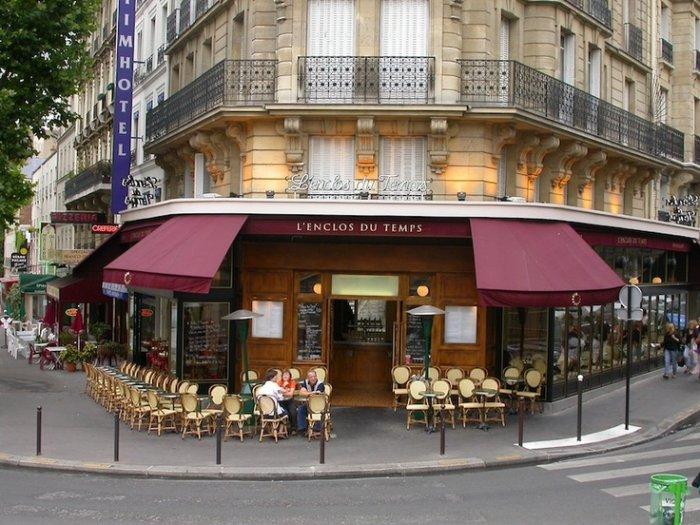 Cafe in Paris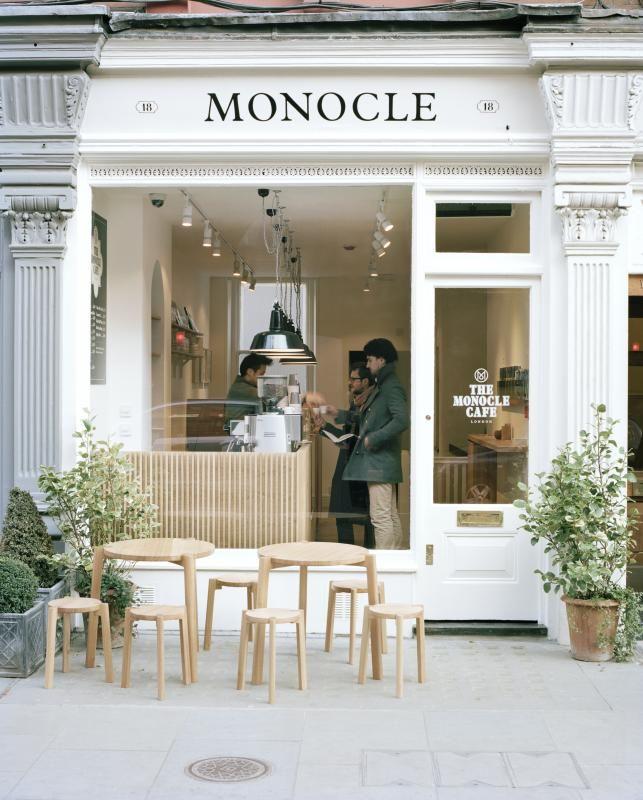 Monocle coffee shop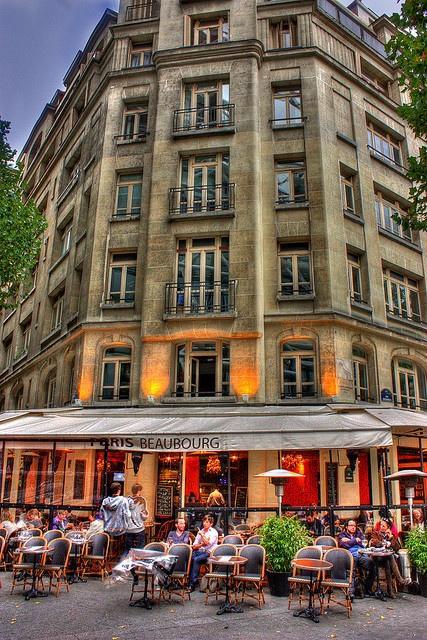 Paris cafe
Outdoor areas
Decorating the outdoor areas can give additional charm to the cafe interior. There can be used all types of signs, menus, plants and other typical decorative items. If you are planning to design a coffee shop and you have the right to use some of the pavement area, have in mind placing a cafe awning. This will assure enough shadow during the hot summer days and your customers will simply love it!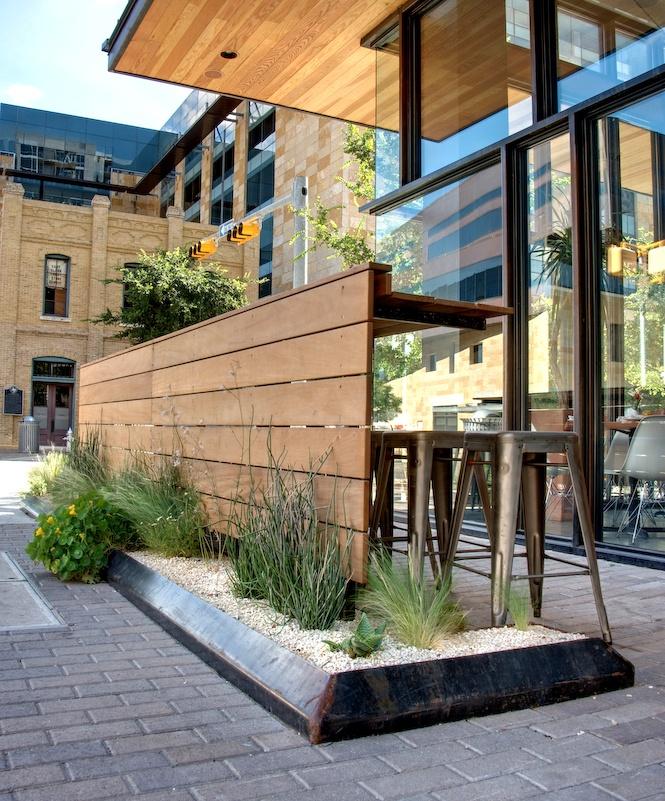 Front bar and garden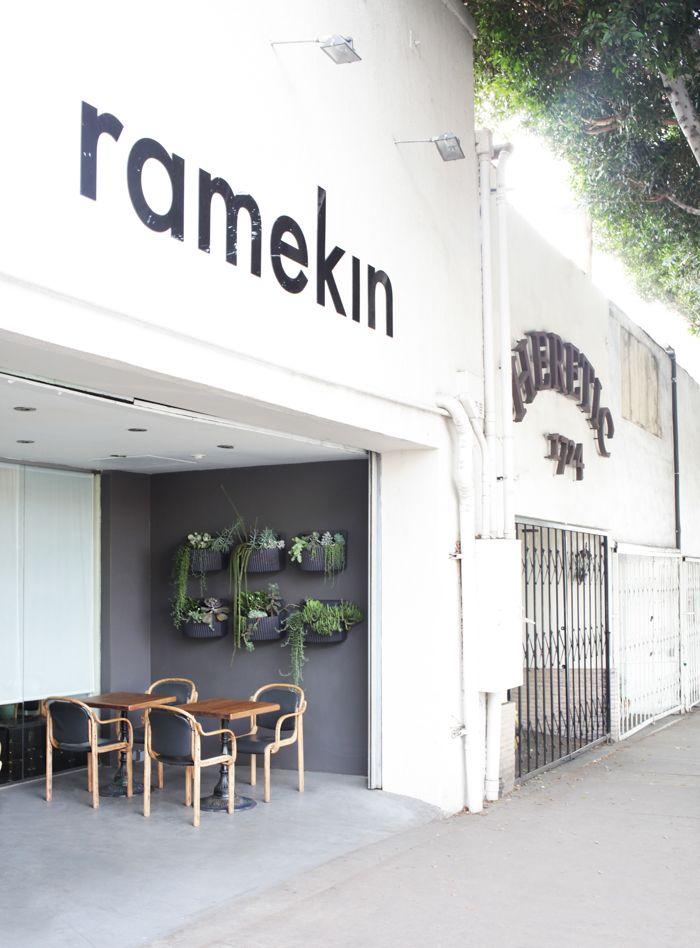 Creative white cafe facade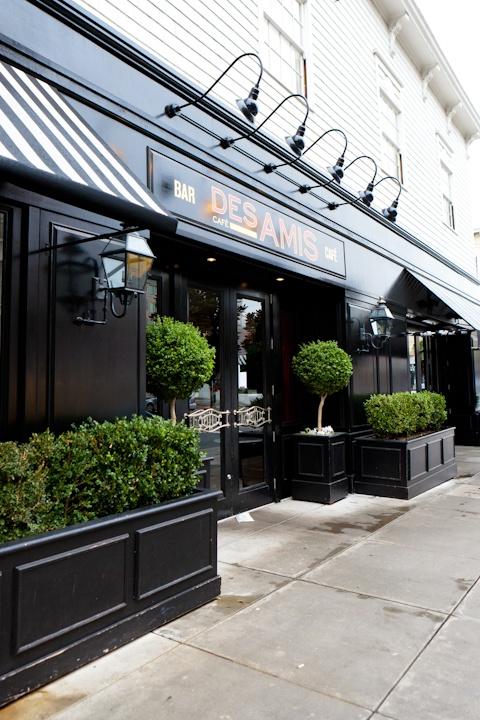 French cafe facade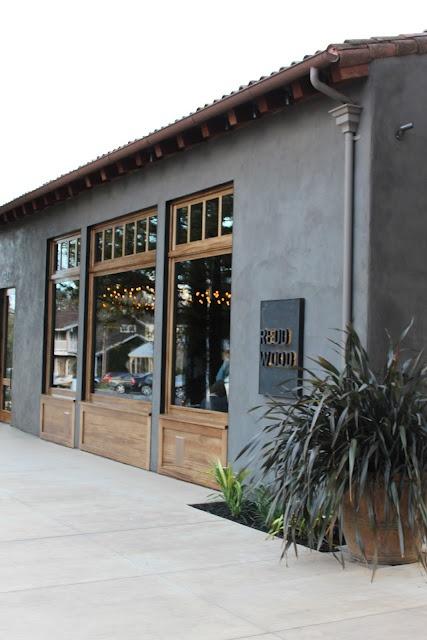 Grey facede
Play areas
Of course, when planning a cafe interior one need to separate an area for our small fellows. This should be save corners where children can play and enjoy their stay in the cafe while their parents chat, discuss important business opportunities or they simply have their coffee.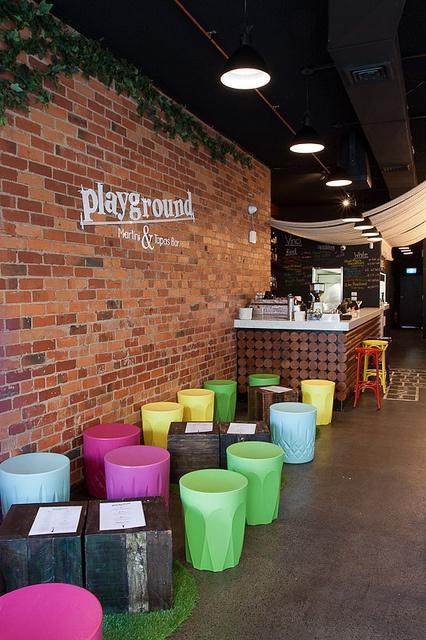 Area for games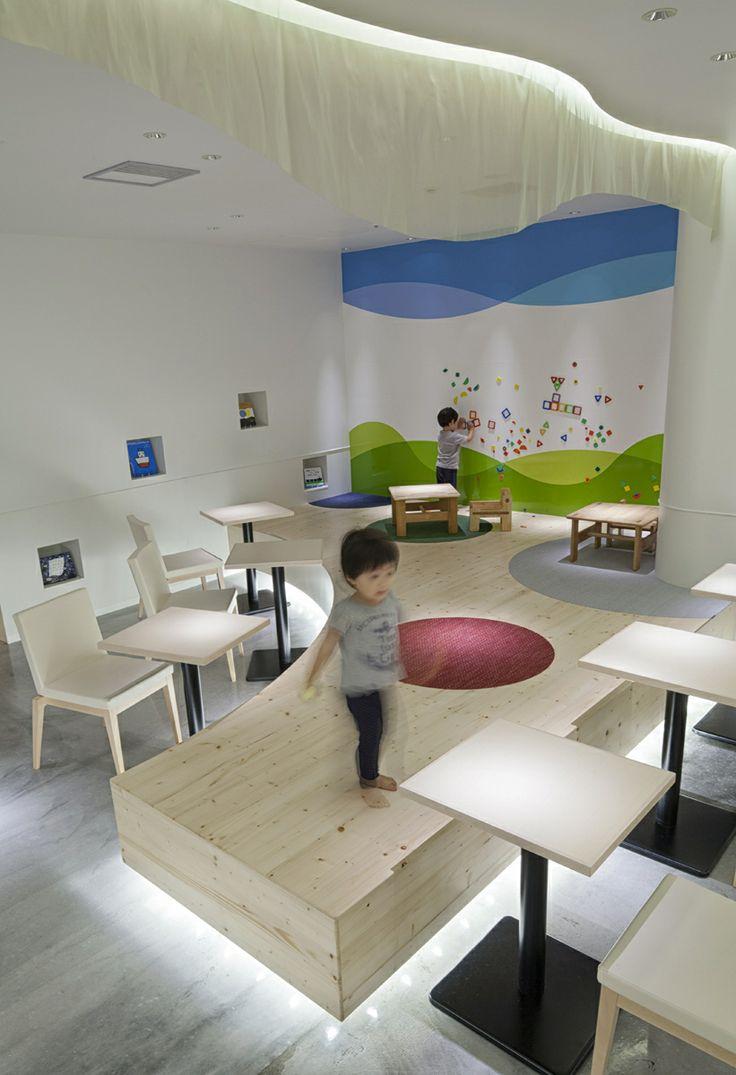 Children stage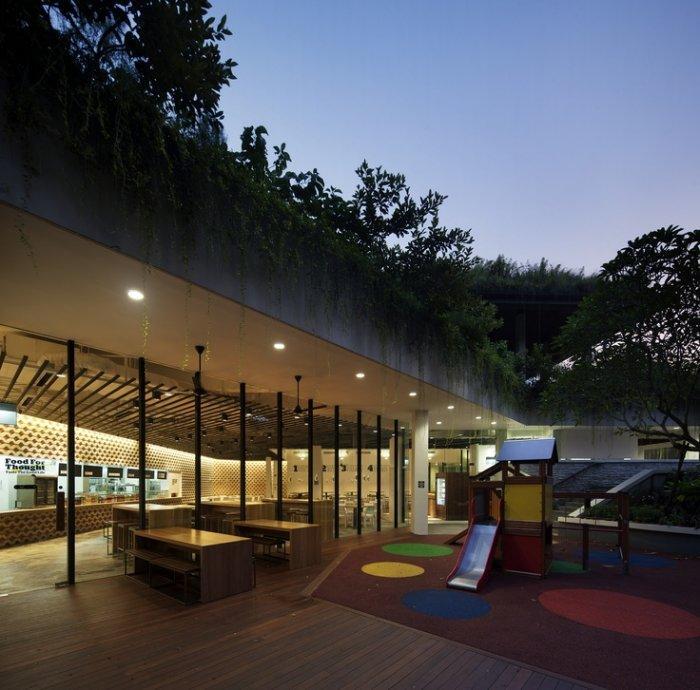 Cafe playground
After I did some research I can say that there are several companies that can handle the task to create really amazing cafe interiors. And these are:
http://www.decorfusion.com/
http://apmdesign.co.uk/
http://www.annahartdesign.co.uk/ 
http://www.jmarxatelier.com/
If you want more, have a look at the video: