While most of us are occupied in decorating our living rooms, we oftentimes disregard the ceiling. But what we do not know is that it can actually add a different twist to a room's appeal especially if you have coffered ceilings in it. Coffer or coffering refers to a sunken panel in the shape of a square, rectangle, or octagon in a ceiling. A series of these panels are added to the ceiling using wood or even other materials.
Coffered ceiling is the most common design for decorative ceiling. If you think that they just like the same all the time, actually, they don't. There are many different ways to do it from the design of the moldings and the colors too. So, today, we have gathered some contemporary living rooms with coffered ceilings. Get a glimpse of these living rooms as you scroll down the page below.
Birmingham House
The designer said that before the remodel, this was a plain box room that was just too simple. But they added coffered ceilings to make it look more formal and masculine.
Contemporary Living Room Philadelphia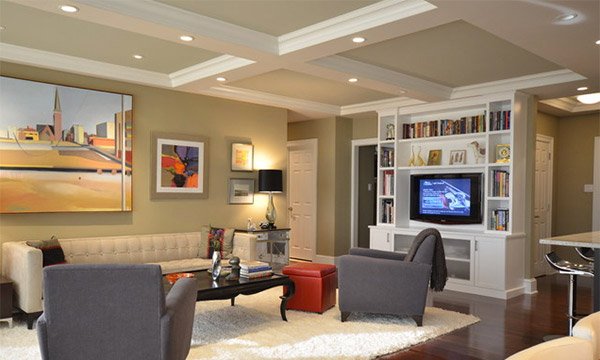 Many are asking how this simple yet stunning coffered ceiling was done and he designer said that, "You can build the beams out of drywall and framing. The drywall has to have a smooth finish, no texture. Add the crown around the inside of the box and install can lights in framing. Paint the drywall and trim all the same color."
2010 HHL – Great Room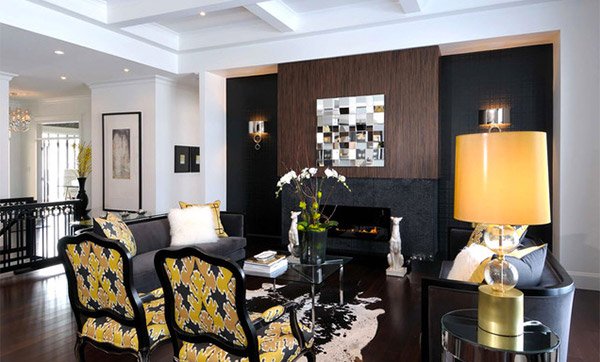 Black and wood combined look strong for this living room with white coffered ceiling.
Hospital Home Lottery 2012 – Den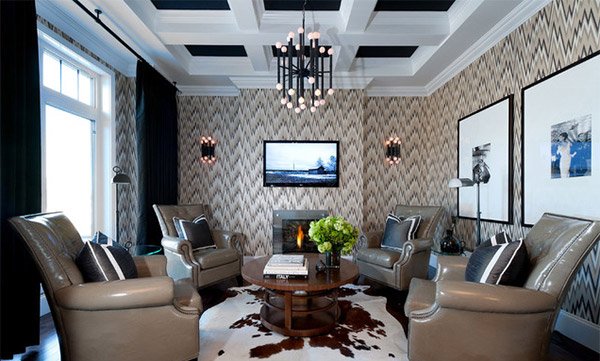 Oversized mats, wall prints and clean wall frames- features of a fun and exquisite living room like this!
Real Estate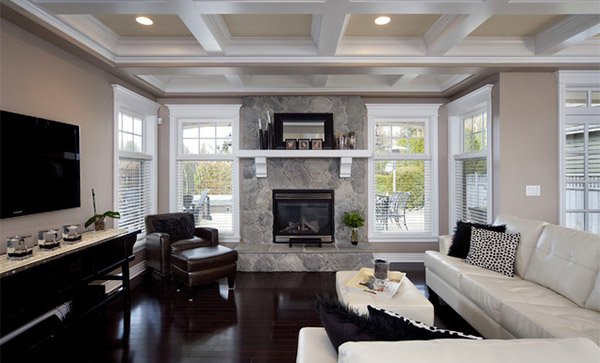 The coffered ceiling with moldings added appeal to this living room which also made it look more formal.
Greenwich Showcase House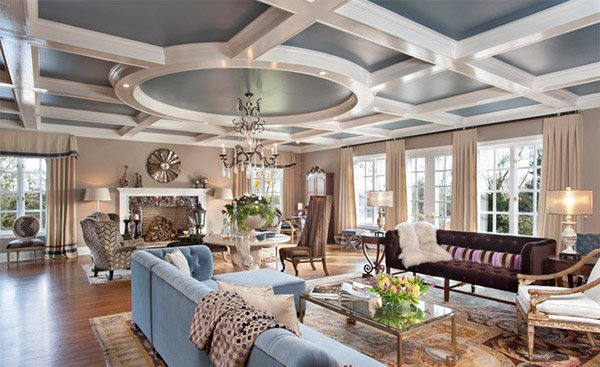 Benjamin Moore HC-145 with their Metallic Glaze over the top for more sheen was used for the ceiling paint. Aside from the ceiling, this living room is totally dashing!
Living Room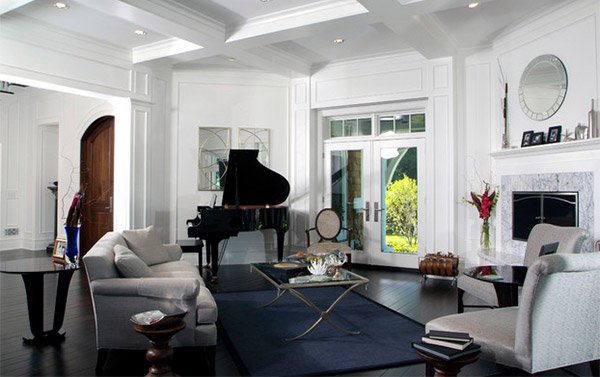 That grand piano is one lovely feature of this living room but yes, even without it, this is still a stunning place to stay in especially with the white coffered ceilings!
The Bryant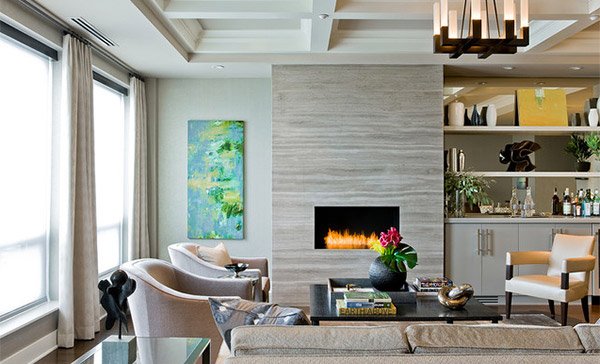 A modern fireplace always add a huge difference to a space just like this living room. Note the coffered ceilings that have a contemporary design.
Menlo Park Full Remodel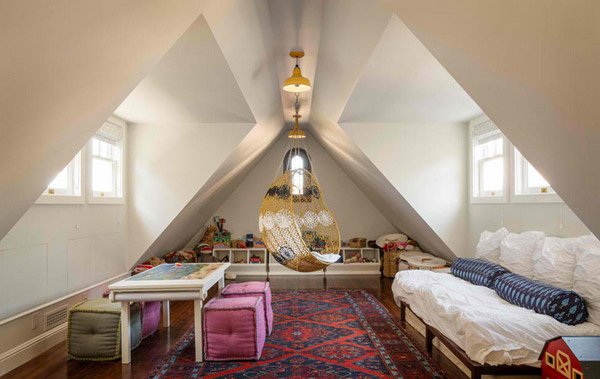 Pair that coffered ceiling with wall paneling and you will get a lovely living room like this.
Provincetown Beach House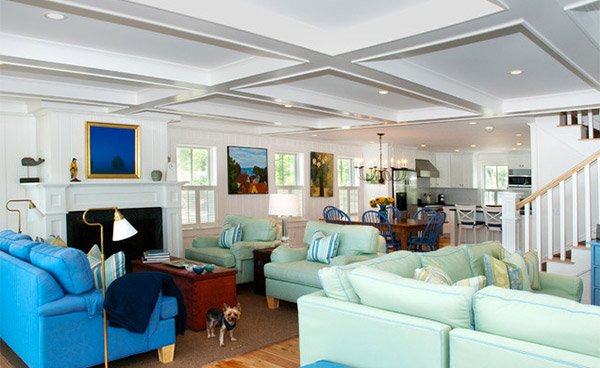 Add some shades of blue to a white living room to get that beachy feel in it.
Mirror Lake Shingle Style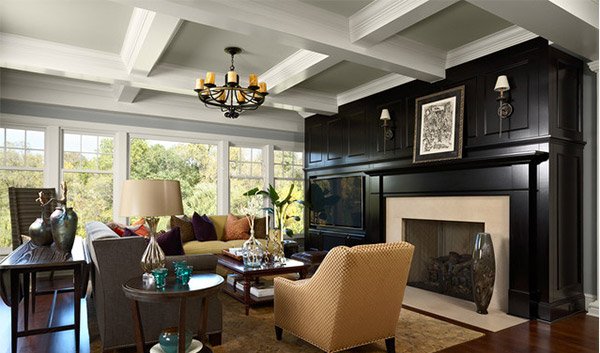 That ebony fireplace is gorgeous as it add life to this living Room with coffered ceiling and cottage style windows.
Arlington Family Room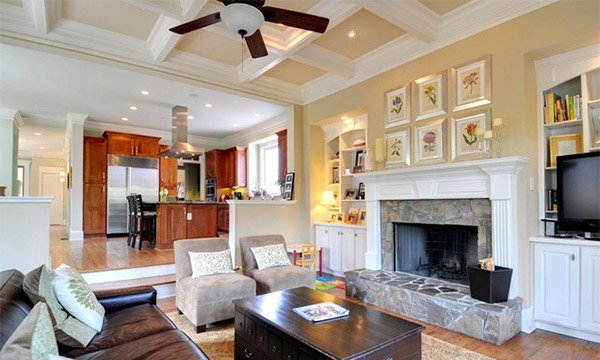 Sherwin Williams Wool Skein #6148 is the color of the walls and ceiling as well. Doesn't it look good with white moldings?
Kiawah Flyway Oceanfront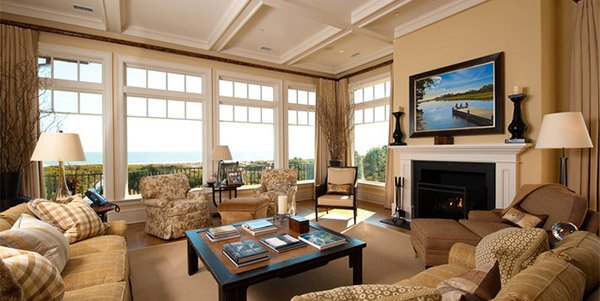 A very relaxing living room with warm ambience and white coffered ceiling.
Stillwater Place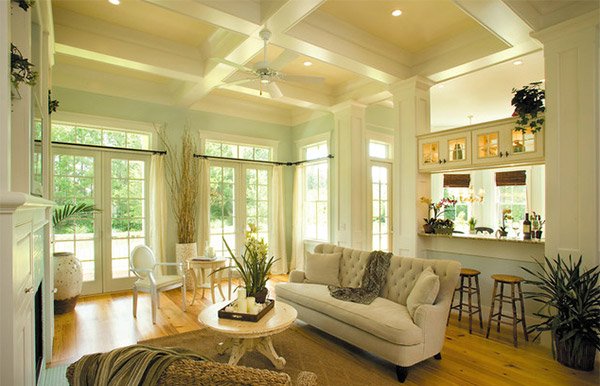 We love the sheen from the coffered ceiling as it leads to the pillars with similar color.
Vail Residence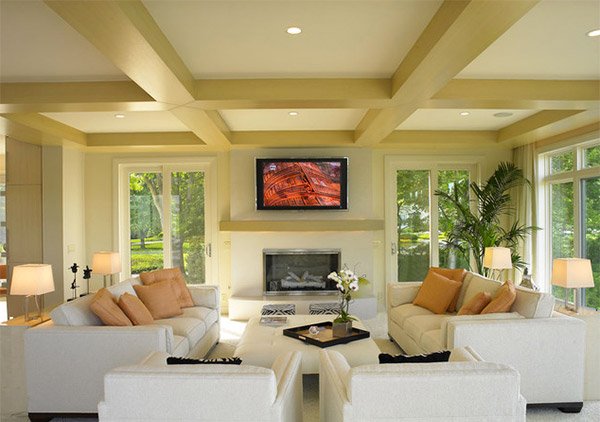 Spaces were defined within the open floor plan by adding ceiling treatments, creating a well-planned lighting design, and adding other unique elements in this living room.
Now, tell me, do you think you want to get a living room with coffered ceilings or not? Well, the images above showed us lovely living room designs which might urge you to get one. But there are also other ceiling designs that you might be interested in decorative ceiling designs. Take a look at the list and get more ideas on what you can do with your ceiling. But you can always get that plain ceiling if you want to.