I am so excited to share with you today some of the trending family room decorating ideas that I saw while visiting the 2019 BIA Parade of Homes.  
Other posts from the 2019 Parade of Homes are Bathroom Design Ideas and Kitchen Design Ideas and Dining Room Decor.  
Okay, full disclosure regarding these photos.  I only had my iPhone, I couldn't set up equipment to filter light from the windows and occasionally you will see strangers in my photos.  I basically was point and shoot trying to crop other people out as much as possible as we all walked through the homes.  Therefore some of the photos might be at an odd angle or have blown out windows.  Just keeping it real!
Also, you will see my Mom in a lot of these photos.  She is the lady in a floral top with white hair.  We go to the Parade every year together.  
*This post contains affiliate links.  For more details see my full disclosure.
Family Room Decorating Ideas
I don't know what it is but I love when you have a fireplace with builtins on either side.  You might know this about me but I am a lover of symmetry so this speaks to me on an inner level.  I also love this rug!  You can use a striking patterned rug but just keep your upholstered furniture a solid like they did here.  
Personally, I love this fireplace.  It think it's the color of the brick, it seems so on-trend right now.  I believe this is a two-sided fireplace with the other side being on the patio.
My Favorite Family Room Decor
This is my favorite house and my favorite family room.  One, I love the fireplace and the arched details.  I love red brick with white cabinetry.  And as I mentioned before I love the symmetry of the builtins on either side.  
Second, the ceiling! ?? It's a coffered ceiling but the flat part in between the beams is light-colored wood (mimicking the floors) and it's done in a neat pattern.  You can see that part a little more clearly in the photos to come.
Not to mention I love this furniture.  Those leather chairs look to be just my size.  I couldn't sit in them, as you can see we weren't allowed, but they look like I might actually be able to reach the floor.  #shortpeopleprobs
This photo is from the same house.  Instead of an office, they had a sitting room.  I think this room takes on a very feminine tone, maybe it's the colors but I just love it.  Grasscloth is something I have always had a thing for and I am seeing it used in these homes in a more modern way by being very colorful.  I saw it in another home in navy.
This room makes me want to invite my friends over and have a glass of wine.
Themed rooms using Masculine vs. Feminine
There was one builder who had two homes, one was the feminine home and the other was masculine.  This was considered a masculine home.  There are definitely elements of masculinity but I felt that it wasn't as masculine as it could have been.  Does that make sense?
The chairs are cool, dark and moody and the lamps are masculine too but pinch pleat curtains.  That says feminine to me.  What do you think?
Here is the masculine family room and I love the chandelier but for a masculine room, I would think something wrought iron.  A gold chandelier seems very feminine to me.  Don't get me wrong, I love the decor but I think they missed the mark on going masculine.
Here is the feminine house, it was decorated all French Country.  This house is definitely feminine.  I love the chandelier they chose for their family room.
Check out that front door in the background!  I love the front elevation of this home.
Modern Family Room
This next home had a very modern feel.  Sorry, the picture is kind of crooked.? 
Lots of white with dark wood and modern accessories.
Traditional Family Rooms
This family room is on the smaller side but I think it looks so cozy!  I could totally sit back and stream some Netflix in here.
Behind the cozy family room is a cool gaming area for family fun time!
Modern Farmhouse Family Rooms
This house had a very farmhouse feel.  It's hard to tell from the photo but the fireplace is all shiplap painted black.  I love it with the black frame windows and light wood accents.
This is an apartment above a garage and was completely done using IKEA furnishings.  Some people love IKEA, some don't but I loved this space.  As a Mom of a 21 year old who is starting her senior year of college this would have been the perfect space for her this past summer!
Again, sorry it's a little crooked!  LOL
Another great cozy family room.  I can see some serious football watching on that huge TV!
Unique Family Room Accessories
No this isn't something from the sea.  At first, I thought it looked like an old fashioned diving suit, then I thought it looked like a porthole.  Either way you think, this is actually a bar!  There is a bit of a reflection so It's hard to see but the glasses are hanging in the top and there are bottles on shelves.  I see Patron so I am set!

This is a vignette in the masculine house which I thought was so pretty.

This is actually an entryway but could really be family room decor if you wanted.  An accent wall in brick with a black console table and metal accents.  This is also from the masculine house.

This is a space you could find in a family room or basement or even a kids room.  I find that these types of spaces get used more when they are in the heart of the home.

This spoke to me because of the saying.  Those who know me know that I am struggling a little with this right now.  

If you live in Ohio and would like to check out the BIA Parade of Homes you can go to their webpage and check out what the dates will be for next years Parade.  It truly is one of my favorite things to do every year!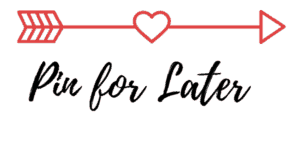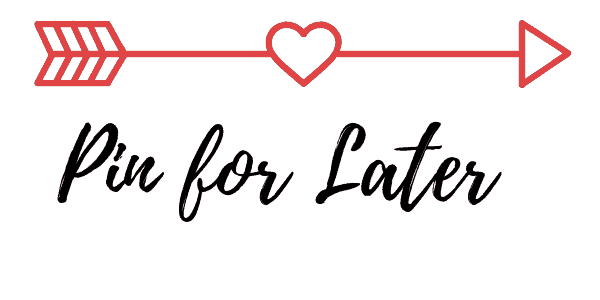 Other Posts related to Home Decorating Ideas
Mind-Blowing Organization Ideas for Every Room in your Home
9 Cozy Bedroom Ideas for Winter
2019 Paint Colors of the Year
Interior Design Trends, A Review of the 2018 Parade of Homes
I hope you enjoyed catching up on the latest Family Room Decorating Ideas for 2019.  I would love to hear which of these rooms is your favorite!  Please comment below.