Sudberry Properties begins construction on first apartment
community in City of Oceanside's El Corazon project
Sudberry Properties has started construction on Luma at El Corazon, the first apartment community within El Corazon, a 465-acre City of Oceanside multi-phase development located on the site of a former crystal silica mine. The 268 luxury apartments will be at 3546 Village Commercial Drive.
The city has set aside approximately 400 acres of El Corazon for parks, open space and civic uses.  Sudberry Properties was selected in 2011 to be the master developer of commercially designated land within El Corazon.        
Colton Sudberry, president of Sudberry Properties, said Luma at El Corazon will be comprised of 23 three-story buildings with a mix of 113 one-bedroom, 120 two-bedroom and 35 three-bedroom apartments, surrounding a recreation center and pool area.  There are 11 floorplan configurations, all featuring an outdoor deck, balcony or patio.  Apartments will range from 691 to 1,440 square feet.
The apartment community will be built in phases.  The leasing center and the first apartments are anticipated to open in fall 2023.
The development team assembled by Sudberry Properties includes Bassenian Lagoni, architecture; Hunsaker & Associates, civil engineering; Wermers Construction, general contracting; Schmidt Design Group, landscape architecture; and Design Tec, interior design. Matt Croft of Sudberry Properties is the project manager.
Top Photo: Rendering shows an aerial view of the Luma apartment project. (Courtesy of Sudberry Properties)
Cherish your dog on National Dog Day today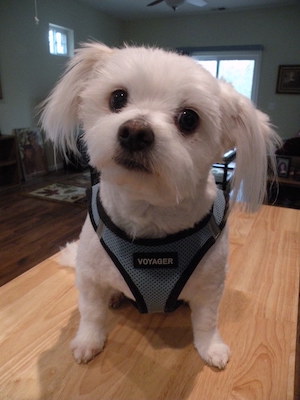 Today is National Dog Day. So declared by nationaldogday.com founder Colleen Paige, an animal welfare advocate and pet lifestyle expert.
In response, the leading dog DNA testing company Embark conducted a study of over 190,000 pet owners in all 50 states to evaluate the state of dog care across the country. 
In the report, they uncovered surprising facts like how California's dogs have the most playdates. 
Embark also found interesting insights such as California ranking 1st in the highest percentage of states with dogs watching TV "often" or "always."
Dogs watch TV "often" or "always" in:
1. California
2. Missouri
3. Illinois
4. Massachusetts
5. New York
Pet owners take their dogs out to socialize with other dogs weekly or multiple times a week in:
1.California
2. West Virginia
3. Texas
4. Nevada
5. Colorado
For the complete study, click here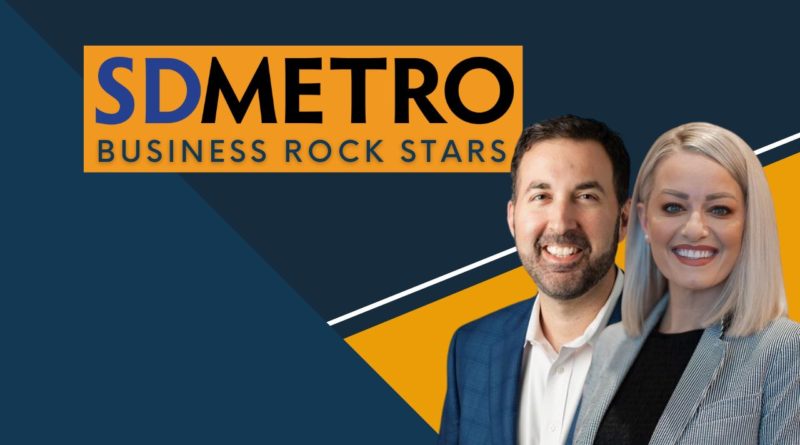 Join our Business Rock Stars
SD METRO BUSINESS ROCK STARS is a talk show-style video podcast that shines a spotlight on San Diego's most innovative and inspiring business owners and leaders. Business owners who not only find unique ways to flourish and prosper, but do so in a way that benefits the community. Unique perspectives, fresh ideas, innovative marketing approaches, investment in people and putting local first – this is what makes a business owner an SD Metro Business Rock Star!
Business owners can apply to be guests on the show here: https://academy.sandiegometro.com/rockstars/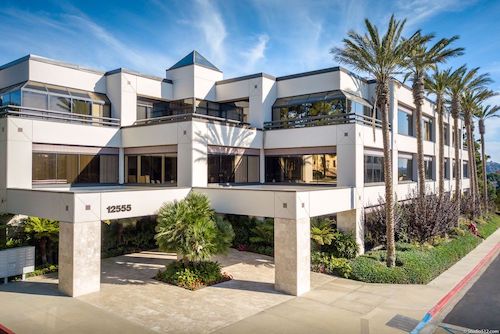 Over 25,000 square feet of leases
signed at Del Mar Heights office building
Over the past 10 months, 11 tenants have signed leases representing over 25,100 square feet of office space at High Bluff Del Mar, a 72,706-square-foot Class A office building located at 12555 High Bluff Drive in the Del Mar Heights area of San Diego, JLL reports. The latest lease, signed with the Palecek, Morrison & Associates LLP for 1,400 square feet in August 2022 brings High Bluff Del Mar to 100 percent occupied.
JLL's Pascal Aubry-Dumand and Bess Wakeman represented the landlord, Scientific Investments. 
"Despite the pandemic, we were able to secure leases with new tenants as well as renew existing leases, confirming the desirability of High Bluff Del Mar," said Pascal Aubry-Dumand, Vice President at JLL. 
Chanel Brisbane reappointed to State Rehabilitation Council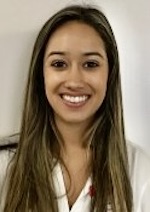 Chanel Brisbane, 26, of San Diego, has been reappointed to the State Rehabilitation Council by Gov. Gavin Newsom.
She has served since 2020.
Brisbane has been director of jobs and transitions at Best Buddies International since 2022, where she has held several positions since 2017, including director of jobs, jobs program supervisor, job development specialist and employment consultant. 
She was a research assistant at the University of Oregon from 2016 to 2017.
Brisbane was a teacher's ide at South Eugene High School in 2017.
The position does not require Senate confirmation and there is no compensation. Brisbane is a Democrat. 
SAIC wins contract for Navy Networks branch in San Diego
Science Applications International Corp. has been awarded a $163 million contract by the U.S. Navy to provide design, development, integration, modernization, sustainment and life cycle support to shore networks, network components and network service solutions for the Naval Information Warfare Center (NIWC) Pacific Shore Networks Branch located in San Diego.
Under the contract, SAIC will maintain Naval Enterprise Networks for all shore-based U.S. Navy commands and personnel critical to the Navy's day-to-day operations, as well as supporting command and control of U.S. Navy units deployed by operational commanders.
NIWC Pacific provides technological and engineering support critical to information warfare for the U.S. Navy, as well as for Marine Corps, Air Force, Army and Coast Guard programs. Systems development and support includes basic research and prototype development through systems engineering, and integration to life cycle support of fielded systems.
State's enforcement of wage
theft laws an exercise in frustration
CalMatters
Despite years of legislative efforts, some of America's toughest labor laws, and some of the nation's highest levels of income inequality, California's enforcement of wage theft laws remains an exercise in frustration for workers and businesses alike, many experts and advocates said. In California's wage theft cases, workers can wait months or years to be repaid lost or stolen wages – even when state regulators step in.
Last year California workers filed nearly 19,000 individual stolen wage claims totalling more than $338 million, according to a database provided to CalMatters by the Labor Commissioner's office. 
While many claims did settle, the average case filed last year that did get to a decision was 334 days old — well over the 135-day limit set by law — and thousands of cases filed in 2021 remain pending. 
"While the timeline for investigations can be lengthy, improvements in our laws have given the Labor Commissioner's Office … new tools to assist workers in recovering stolen wages," said Erika Monterroza, a spokesperson, adding the state has made progress at hiring people to help enforce those laws.
Read Wage Theft: Car wash workers in $2.3 million case await pay 3 years later
Fair Square Medicare raises $15 million Series
A to build comprehensive care for senior
Fair Square Medicare, a tech-enabled concierge health care platform for seniors, announced $15 million in Series A funding. The round was led by Define Ventures with additional participation from Slow Ventures, YCombinator (YC) and angel investors. The company has raised $19 million to date.
Fair Square Medicare is revolutionizing the way seniors engage with the U.S. health care system. Launched in 2020 out of YC, the company helps thousands of seniors navigate the complex maze of available Medicare coverage options and now plans to scale its platform to be a full-service care navigator for seniors.
"The average person has 50 health insurance plans to choose from when they turn 65. They turn to a broker for help, who then almost always recommends the plan that pays them the most to sell," said Daniel Petkevich, founder and CEO of Fair Square Medicare. Fair Square Medicare focuses on educating instead of selling seniors and uses algorithmic intelligence to sort and present the most-relevant Medicare plans based on their budget and preferences, regardless of commission. The platform also includes a web portal that allows them to take full advantage of their available benefits.
ProPricer to launch new BOE software — BOE Pro
ProPricer, a leading proposal pricing solution for government contractors and federal agencies, today announced plans to launch its new BOE software – BOE Pro. This estimating innovation creates versatile cost and writing templates, helping to boost the accuracy of both estimating tables and their complementary text throughout a proposal.
"ProPricer is familiar with the functional needs across the industries we serve, and we have been meeting those needs in various ways since our inception," said Nikolai Slepushkin, director of product management. "We have listened and heard our customers' frustration dealing with ad-hoc spreadsheets, homegrown systems, and siloed data. By leveraging BOE Pro's functionality, customers can seamlessly harmonize their BOE-related functions in a single solution, ensuring the integrity of their estimates."
Government contractors of all sizes continue to seek business value by integrating disparate systems to behave and support business processes in an optimized and unified way. BOE Pro launches in December 2022.
NRMP's Transition to Residency 
conference to be held Oc. 6-8 in Coronado
The National Resident Matching Program announced the return of its national in-person stakeholder conference, Transition to Residency, on Oct. 6-8, at the Coronado Island Marriott. The conference provides an opportunity for members of the medical education community, including learners, to network, collaborate, and have in-depth conversations about the transition to residency and opportunities for improvement and challenges it faces.
The Transition to Residency conference will launch a year-long anniversary campaign that examines how the NRMP has served and supported the medical education community for seven decades and its vision for the next 70 years. 
Attendees will have the opportunity to reflect on The Match and provide commentaries that may be incorporated into offerings shared with the medical education community throughout the remainder of 2022, through 2023.
3 Blind Mice Window Coverings adds director of sales
Kathy Cragg Pace joins the 3 Blind Mice Window Coverings team in August as the director of sales, a newly added role that will oversee all aspects of sales and sales management and continue the company's growth and customer-first sales approach. With 30+ years of experience in the home furnishings industry and the past near-decade as the national sales director at Smith & Noble, Pace's specialization in developing sales growth will benefit the individual sales people and the entire 3 Blind Mice team.
While at Smith & Noble, Pace was responsible for a national sales team of 100+ in-home designers in major metropolitan areas across the U.S. and responsible for driving sales increases yearly 2014 to 2019, and 2021. Previously, Pace's experience includes leading her own award-winning design franchise, real estate and custom building companies, a network of large and small independent window treatment business owners, and a nationwide retail team of in-home design sales professionals.
Biotheryx appoints chief development officer
Biotheryx Inc., a clinical stage company discovering and developing a portfolio of innovative small molecule targeted protein degraders in areas of high unmet medical need,announced the appointment of Tracy Lawhon as chief development officer.
Lawhon previously served as vice president of Strategic Development and Clinical Operations at Valo Health Inc. At Valo, she co-led clinical development and led pharmaceutical sciences using real world data and modeling to advance two cardiovascular/metabolism assets into Phase 2 development and led pharmaceutical sciences through acquisition and IND-enabling development of a biologic for oncology.
Prior, Lawhon was a founding executive at Adastra Pharmaceuticals Inc. (formerly Tragara), where she held roles including chief operating officer, interim CEO and CDO. During her tenure, she drove the strategic and operational development of drug candidates and designed and executed regulatory strategies and submissions for multiple IND applications. 
Sonsray combines Thermo King and 
CASE Construction stores in San Diego
Sonsray's Thermo King and CASE Construction stores in San Diego have combined for a one-stop shop experience. Rather than being two separate locations, they are now under one roof at a newer and bigger facility to offer customers solutions, support and convenience.
Sonsray has been serving the San Diego area for more than a decade and is the largest Thermo King authorized sales, service, parts and warranty dealership in North America with 12 locations throughout California, Nevada, New Jersey and New York.
"We're excited to be in a newer and more spacious location. The facility is currently being upgraded and will include a private lounge area for drivers with Wi-Fi, television, and refreshments offered. J
ust off of Interstate 8 in El Cajon, the new location will be closer to the Otay Mesa border crossing than the previous one and will be more accessible for out-of-state drivers coming into California from the east through Arizona. The El Cajon branch offers a full complement of services, including transport refrigeration units, APU's, tractor A/C, trailer repairs, and DOT inspections,says Chris Wilson, parts manager at Sonsray San Diego.