We all know how impressive the Southwestern interior design looks, right?
Yes, Southwestern interior designs are very inviting due to their ethnicity and warmness.
Besides, they are extraordinarily pleasing to the eye.
For your information, the style itself is a mixed culture from American and Spanish tradition, which is the heritage of native Arizona, Mexico and Spain.
It is where the term Southwestern interior design is derived from.
The main compositions of Southwestern interior design are usually made out from metal and woods detail with some decorative accents.
If you're really that into Southwestern interior and exterior design, you will notice that actually they have some similar characteristics, such as the floor plans, the high ceiling, the flat roofs, the wooden beams, the foyers, including that magnificent garden we always adore.
Okay, without further ado, let's take a look at these characteristics of the Southwestern interior design we have compiled for you.
The Usage of Warm Color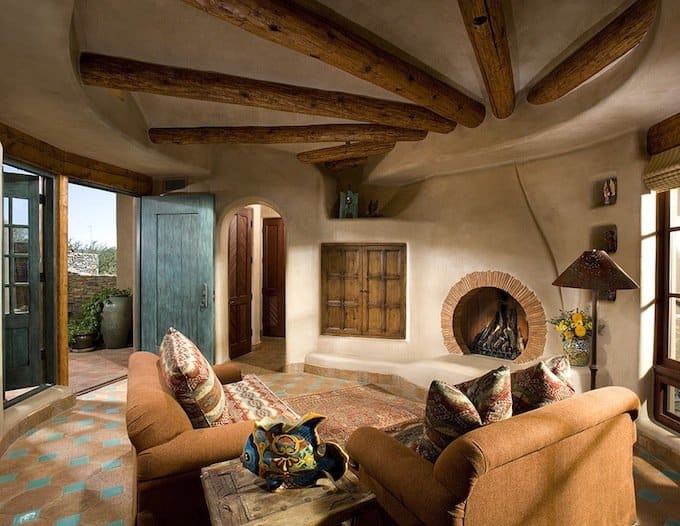 The native American and Spanish believe that colors can protect against evil spirit. This can be proven through the colors used in most of Southwestern interior designs.
You probably have the same question as everyone else: Why are the Southwestern interior paint colors very warm?
The answer is pretty simple: because the usage of bright and bold colors resembles the colors of the Mother Earth.
For example, the turquoise and blue-green colors reflect the sky, while orange and yellows reflect the desert.
The interior paint colors like blue, red, orange, yellow, and gold are fundamental in the Southwestern traditional accent.
Therefore, we often see native American accessories like clothing, blankets, or hats painted in those particular colors.
See the turquoise blue door image and how amazing it looks next to the earth tone or use a bright red color to highlight a particular area.
Outstanding Variety of Wood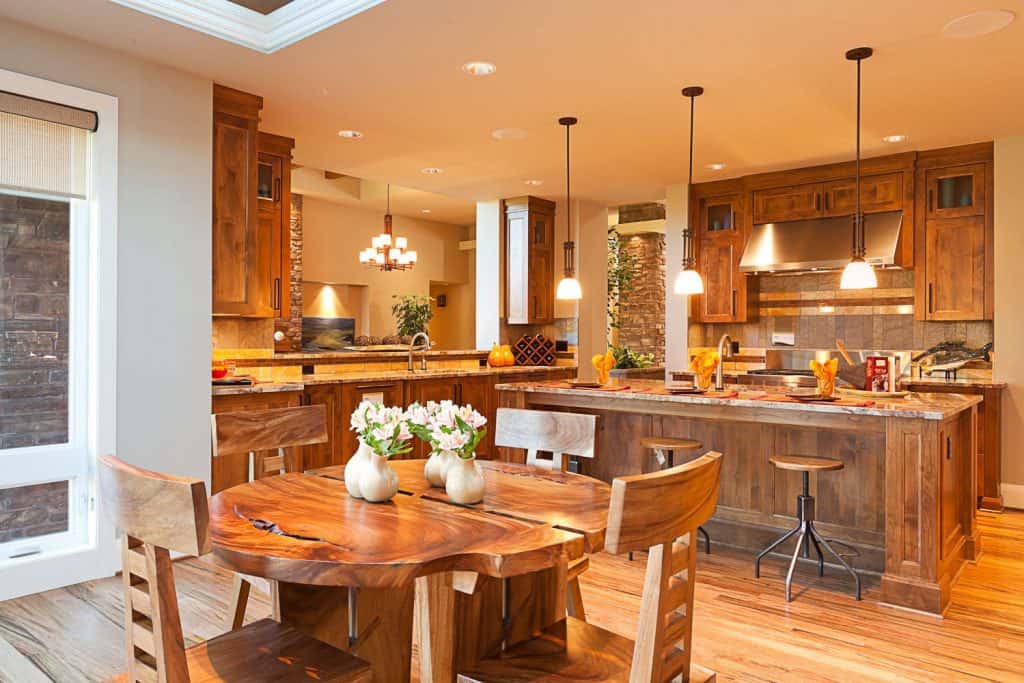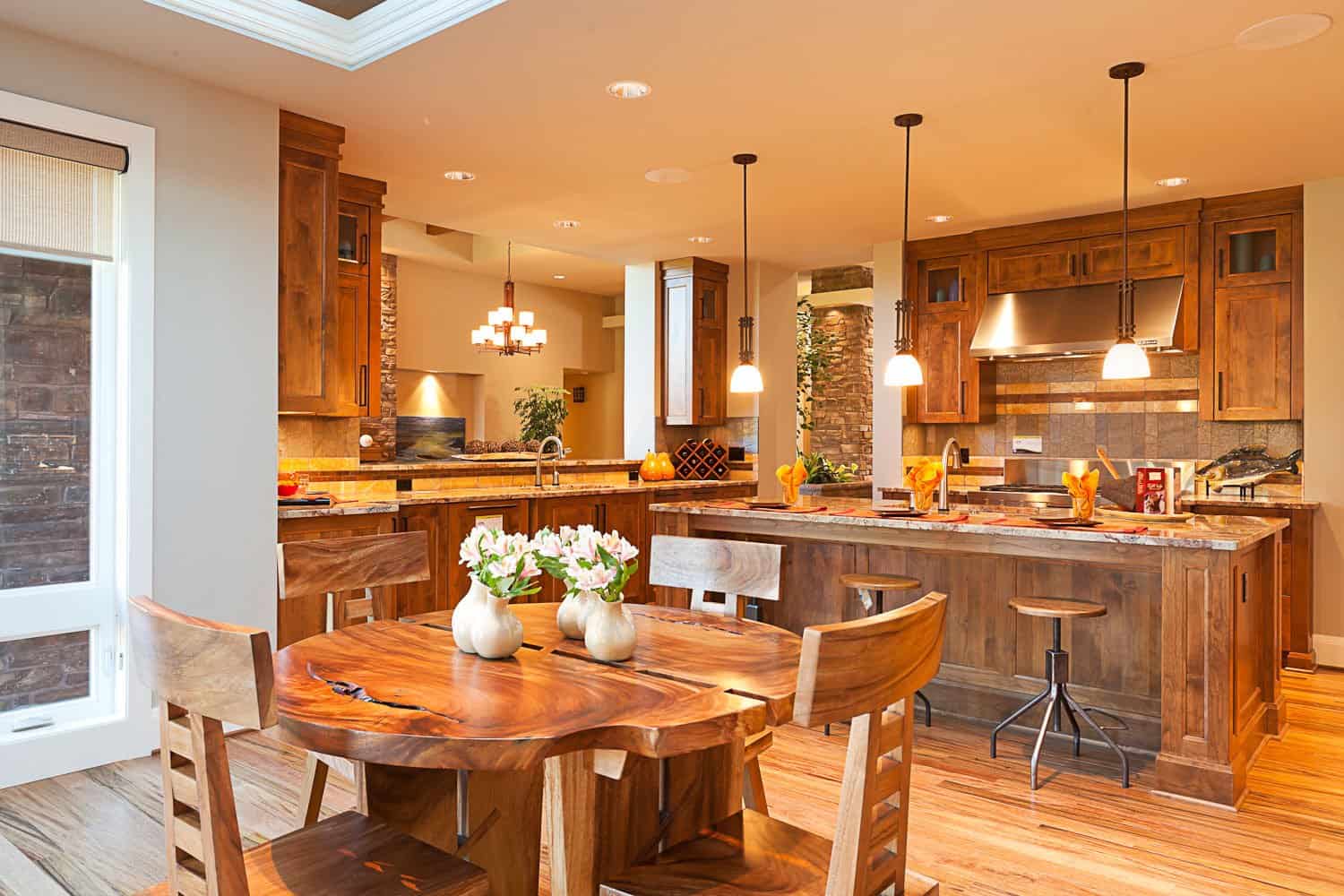 The Southwestern interior design mostly use the best wood material for their furniture. We can easily notice the maple wood, oak, cherry, hickory, or pine is used in their kitchen countertops, ceilings, divans, doors, windows, or even the flooring.
Because those woods are classified as tough wood species, those types of wood were also used in the construction of old buildings such as churches and haciendas. Due to its durability, the construction of the furniture is often built with thin legs. They become more eye-catching, though.
There is a reasonable reason why Southwesterns use those variety of wood to build their outstanding furniture. It's because the native American and Spanish live around the high plateaus of the Rocky Mounts of Arizona and New Mexico. There, we can find a lot of those species of trees.
The wood itself already have its natural color and it can remain that way until decades. However, we can still be able to add traditional Southwestern coloring to the furniture. For example, we can use cream, lime green, or white color to paint the table, armoires, or other stuffs. Just keep in mind that the colors should look warm.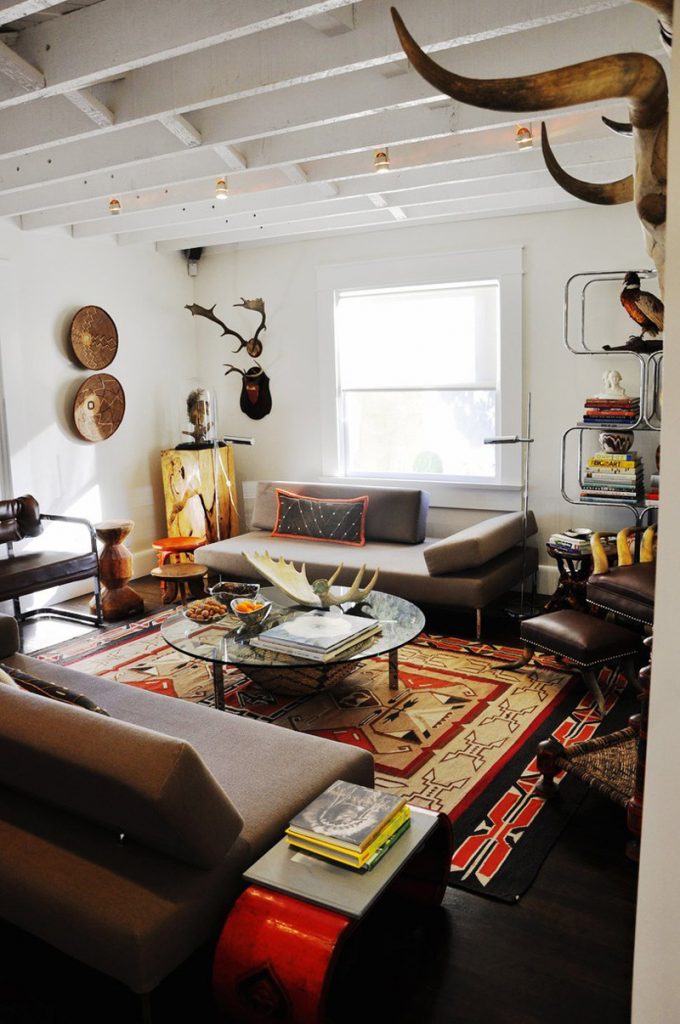 The impact of the 18th and also 19th Century Southwestern design, is additionally set aside with wrought iron and also various other steels, utilized as ornamental aspects.
To obtain the appropriate Southwestern inside embellishing design for your desire residence, you could discover crown information on cupboards, furnishings, as well as wall surface art, consisting of metalwork in rack braces.
If you actually have a handmade and also hand-painted ceramic right into your Southwestern interior design, you can put that masterpiece in the corner of your room by using wrought iron stand to achieve a better look.
The Texture of The Walls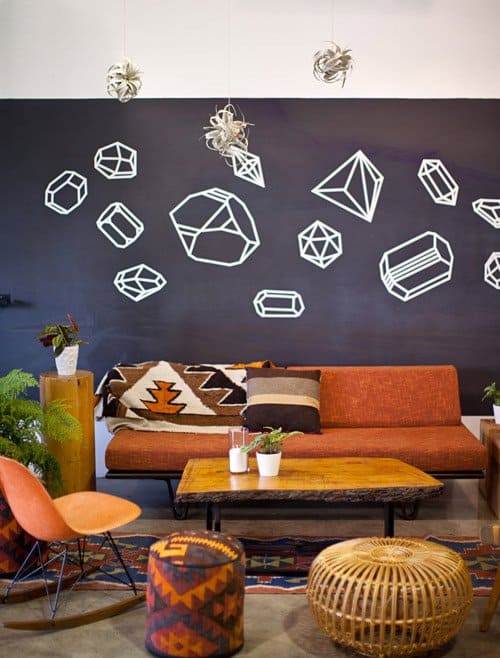 The wall is an area where you can do anything to give your personal touch to any kind of design, including the Southwestern interior design. In the past, the native American and Spain use clay bricks, stucco, or adobe to make their walls.
It's kinda hard to build with those materials nowadays.. But you can still achieve the same look as the original wall of Southwestern by using some creative painting or textured techniques.
And in order to improve the look of the wall, you can use an aesthetic murals to represent the spiritual stories of the native Southwestern tradition. Here's a tip for choosing murals: in a larger room, use larger mural on the wall. This will make an eye-catching focal point to the room.
Rustic Furniture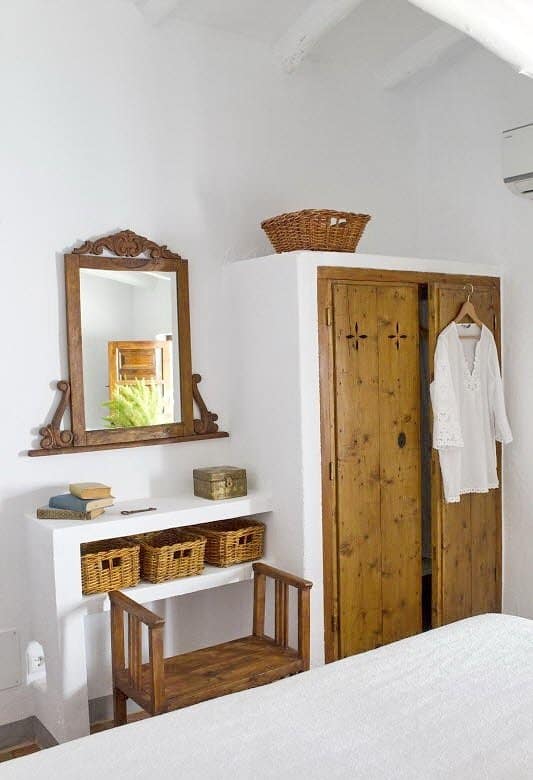 Have you try to fuse sofa or couch finishes and textiles to make your room look more colorful and eclectic? Believe it or not, it gives extraordinary and fabulous look when applied whether it is in woven or leather materials.
The old, eclectic, and vintage look can be achieved through distressing the furniture using sand paper. With this method, the initial finish of the furniture will appear.
Or if not, you can try utilizing a mini hammer or small chain to make a scraped surface and amazing pattern. You can apply a paint finish afterwards to expose the true pattern of the wood.
Furthermore, one of the easiest things you can do to add more Southwestern style to your home is to simply lay area rugs with Southwestern designs on your floor. Southwestern area rugs have a rich history in Southwestern culture.
They were originally handwoven by Navajo and other Native American tribes. They have long been highly valued for their bright colors and intricate patterns. Southwestern rugs are usually the focal point of any great Southwestern interior design project.
Floor Arrangement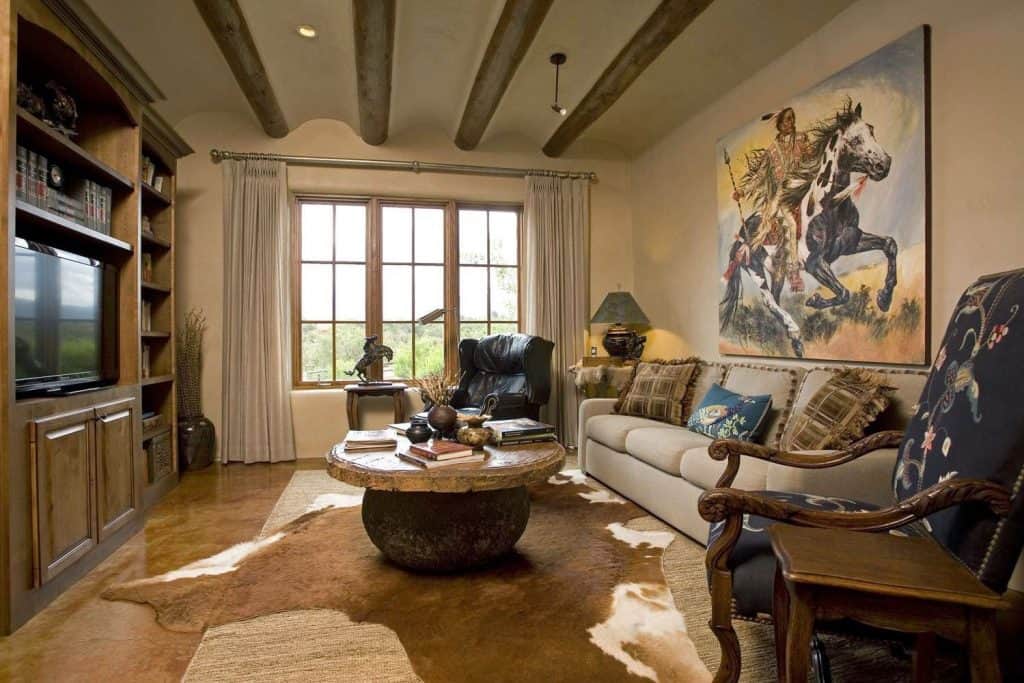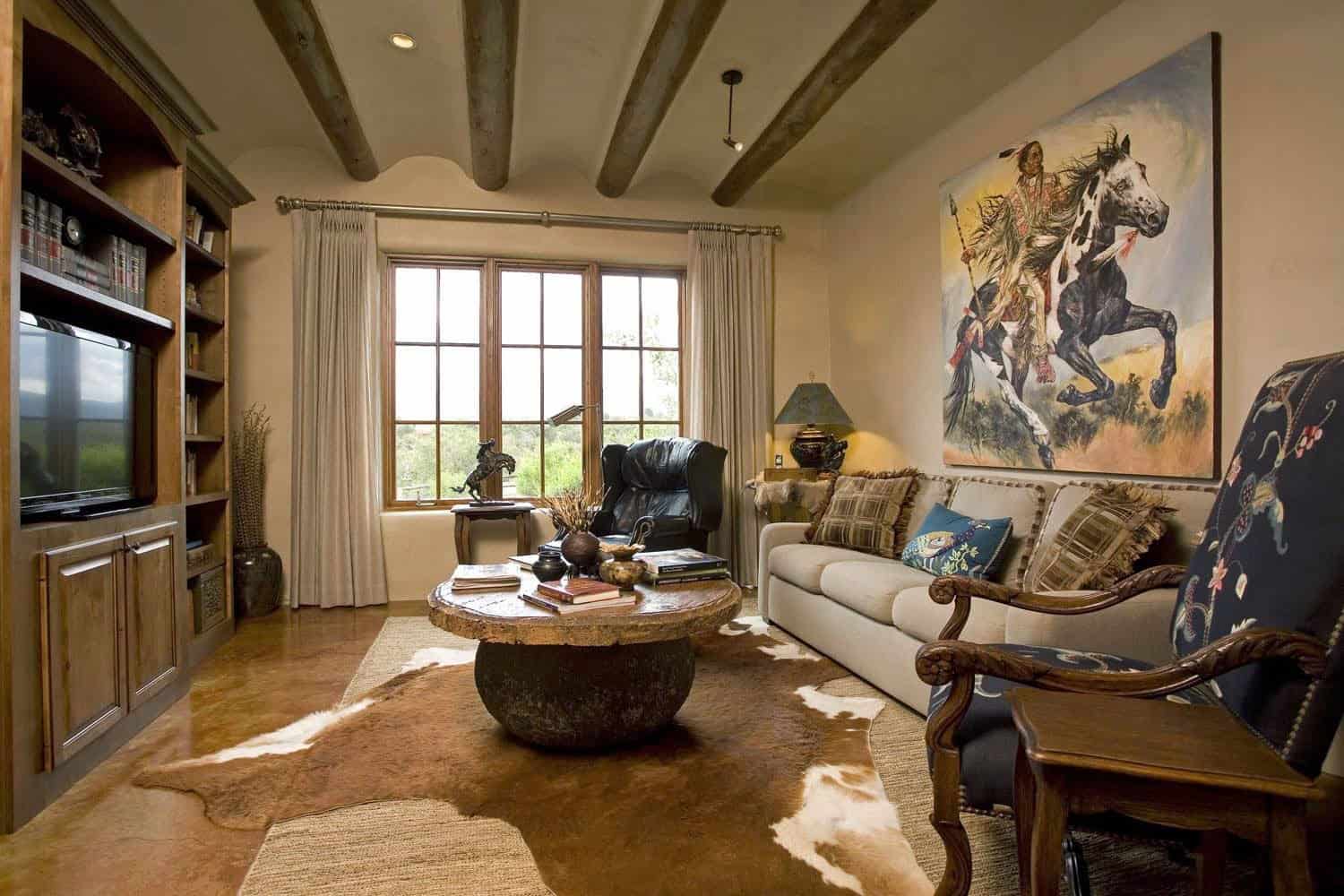 Some common floor arrangements of the Southwestern interior design are lozenge, brick, or square. You can create your own flooring by using dark brown terracotta tiles.
For additional decoration, you can put a rug, stone, or carpet on the floor. That would not distract from the authentic Southwestern interior design style. On the other hand, this will add more value.
If you wish to get a cool, vibrant look, use a bright colored timber floor with a navy blue or cobalt blue tint and also a visible texture on it. You can collect some native American Indian patterns in the form of a rug, blanket, or other stuffs, and bring them to your home.
The Art of Pottery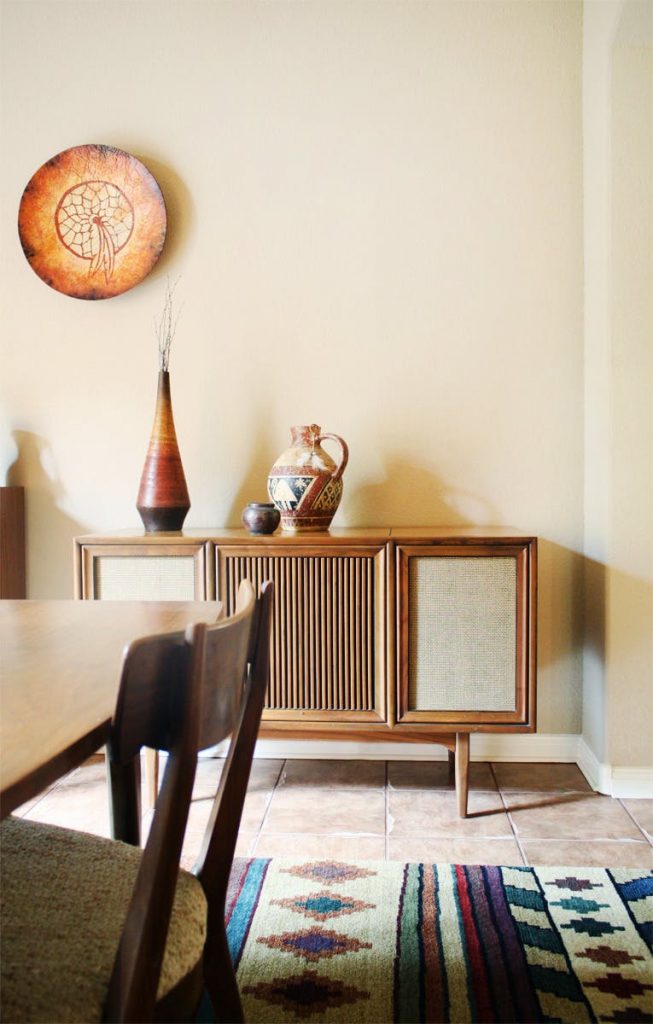 Another Southwestern component you can utilize is pottery. The original pottery mainly made out of terracotta, which has yellowish-orange color. The native Southwestern people believe this color reflects the color of the sun.
As a traditional art form, the creation process of this pottery is truly fascinating. From the preparation, modeling, shaping, smoothing, firing, until polishing, all are amazing.
It is not important what type of pottery you are using. Whether it is in a natural state or handmade, this decorating element is always essential in Southwestern interior design.
Decorative Accents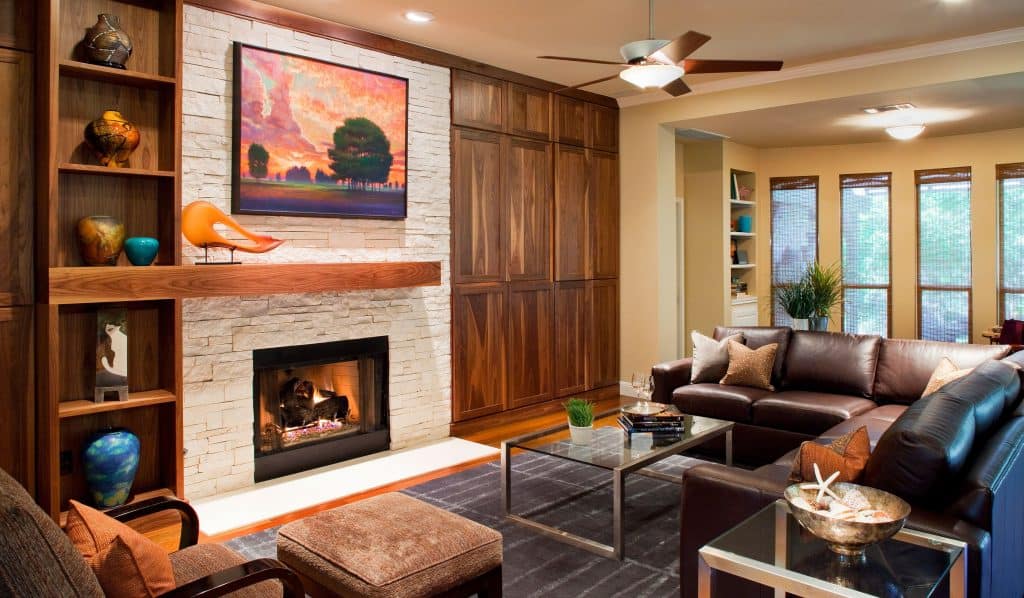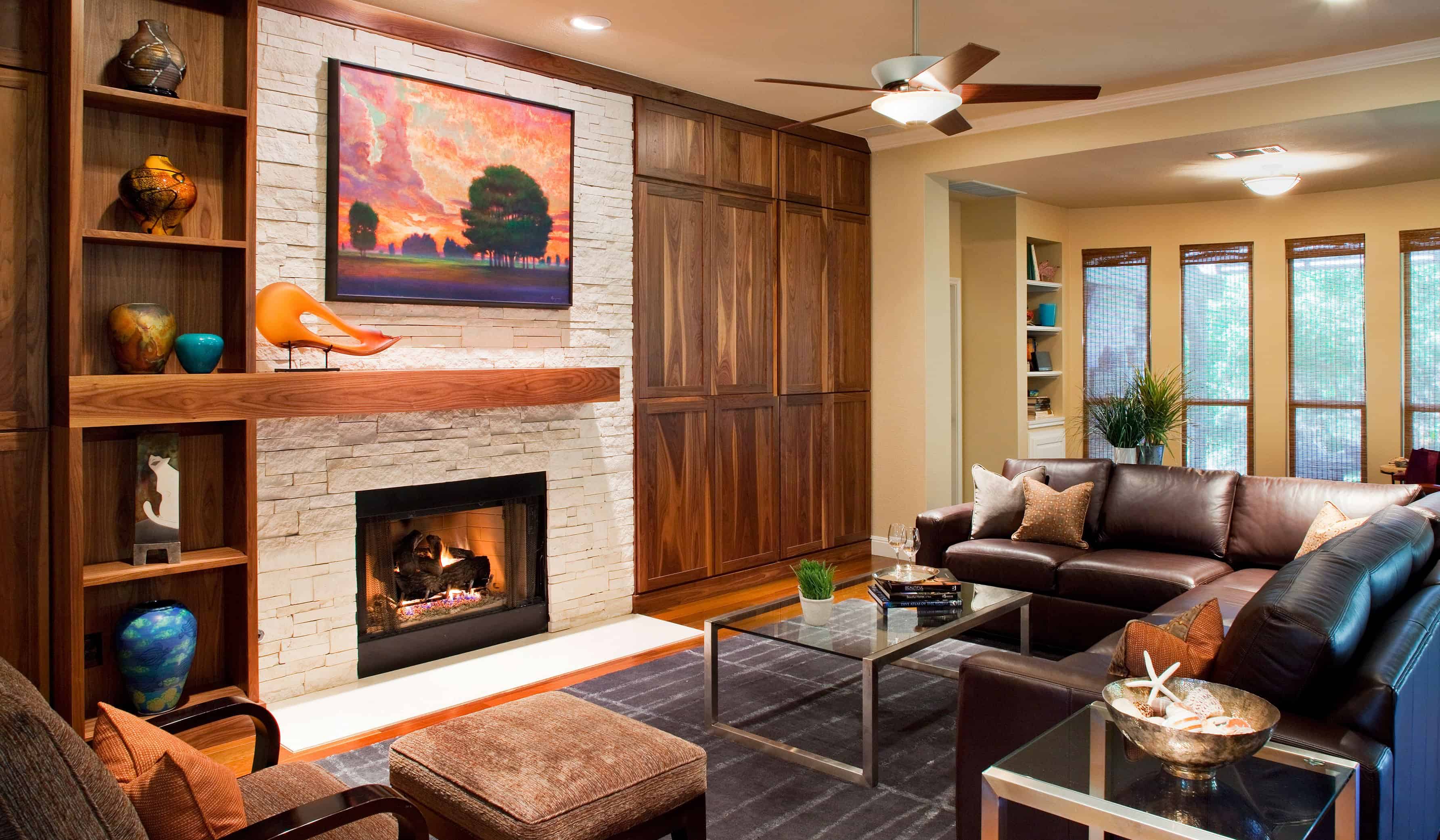 Have you ever notice those unique decorative accent in a Southwestern interior design? Okay, if yes, why not copy that look to your own home?
First of all, you can collect the accessories from Native American market or flea market around your home. For example, you can start from buying Kachina dolls (or you can make them yourself!), then hunting for pre-loved stuffs like bleached skulls, light fittings, dried flowers, candles, animal skin, pottery pieces, and magnificent tiles.
Another wall painting object besides murals is acceptable too. Moreover, if the painting represents the tradition of native American or Southwest.
Tiles Decoration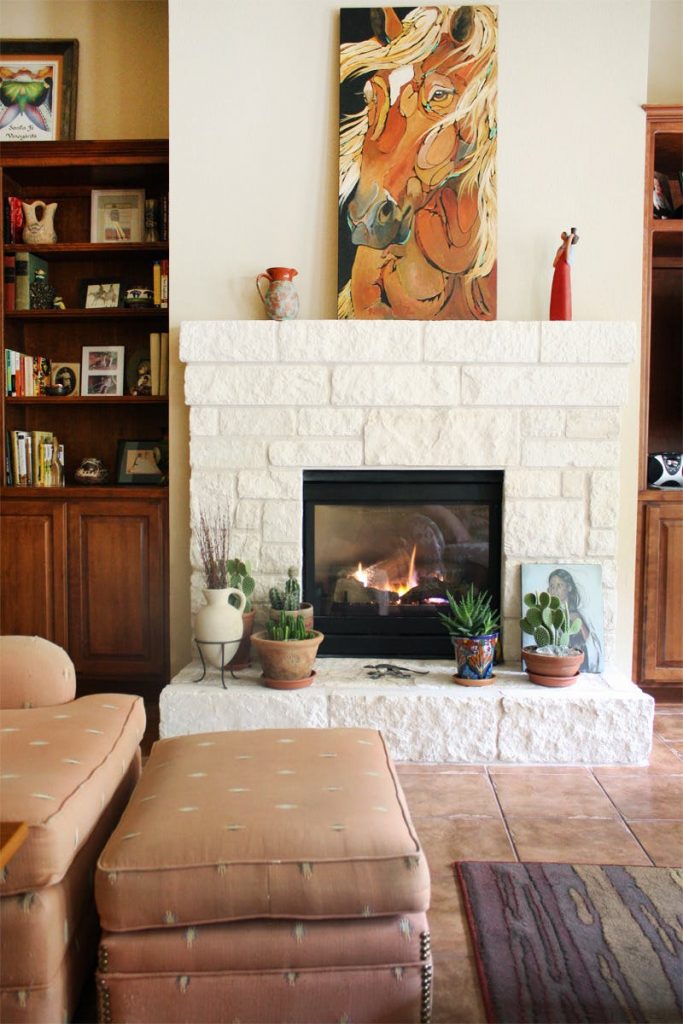 When it comes to tiles, Spanish tile is the winner. Along the history, the Spanish mosaic tiles have been admired as an interior decoration. Now, that hand-painted tiles often used as a kitchen counter, back splash, wall borders for window or fireplace, or put them together on a wall as a mural.
In comparison to modern and machine-crafted tiles, the handmade and hand-painted ones are way more considered in Southwestern interior design. But of course, the price is much more pricey too.
As the solution, you can use the Mexican tiles due to their colorful design which match the Southwestern.
Conclusion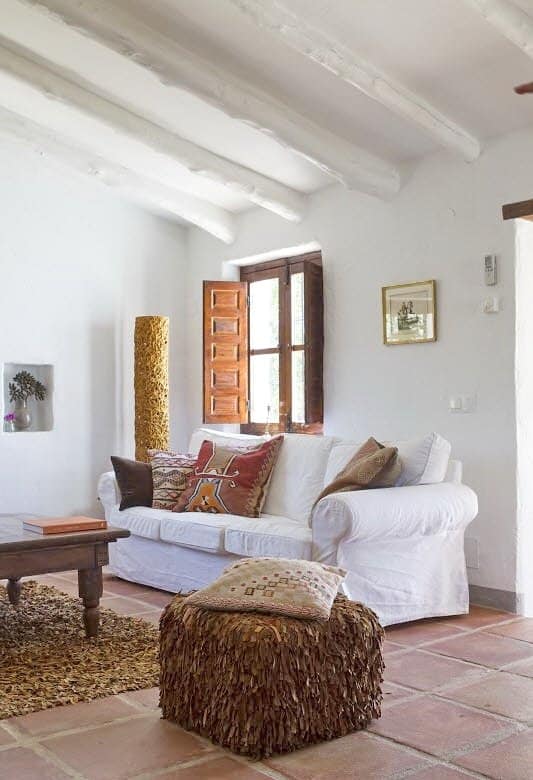 As a part of American cultural history, the Southwestern design is still being famous.
Besides of its warmness and fullness of energy, the Southwestern interior designs also give the homeowners both traditional and contemporary feel.
This let them to think extraordinarily with their personality and style.