Salaries and Job Outlook for Interior Designers
Interior Designer Salary Data
According to the BLS, in 2014 the median annual wage for interior designers nationally was $48,400. Professionals in the 90th percentile can expect to earn just shy of $90,000. Like other industries, experience, geographical factors and the type of interior design being completed also influence annual salaries. Interior designers in the architecture and engineering industry have the highest median wage.
States/areas with the highest yearly mean wages for interior designers are as follows:
| States/areas | wage |
| --- | --- |
| Washington, D.C. | $79,710 |
| Massachusetts | $67,550 |
| Utah | $64,880 |
| Connecticut | $64,090 |
| New York | $63,630 |
Use the map below to compare interior design salary estimates by state:
Interior Design Job
Growth, Prospects And Outlook
Those considering interior design as a career can take heart knowing the industry is robust, with projections of 13 percent growth between 2012 and 2022. Those specializing in environmental design will be on the forefront of this growth, with interest in sustainability expected to lead the charge towards further developing the field. Another important area will be accessibility design, a field emphasizing the importance of creating spaces that can be easily navigated.
Top 10 states projected to grow the most between 2012 and 2022 (BLS):
1

New Jersey

2

South Dakota

3

New Mexico

4

Mississippi

5

Minnesota

6

Maryland

7

Missouri

8

Arkansas

9

Wisconsin

10

New York
Curious about growth in your state for this career? Select a state below for more information about employment and job growth for interior designers.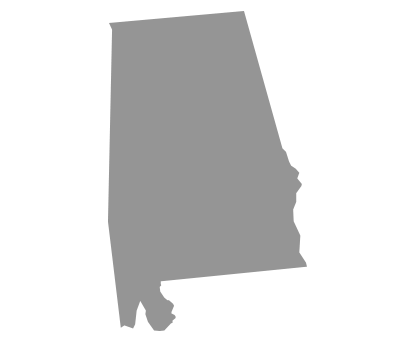 Employed Interior Designers
1.2% Average Annual Job Growth
30 Annual Job Openings
Steps to Becoming an Interior Designer
1
Earn a degree in interior design
While a formal education is not an absolute must, most interior design firms require designers to hold at least a bachelor's degree. A degree in the specific field is preferred, but one in another area is generally acceptable as long as it is accompanied by coursework in interior design, such as drawing and computer-aided design (CAD). Degrees on the associate, master's and doctoral levels are also available.
Programs in interior design can be found at many major colleges and universities, as well as specialized art and design institutes. The National Association of Schools of Art and Design accredit approximately 300 post-secondary institutions with art and design programs. Additionally, the Council for Interior Design Accreditation recognizes more than 150 professional-level interior design programs nationwide, and the National Kitchen & Bath Association accredits design specialty programs at 45 colleges and universities.
Quality degree and certificate programs in the field may also be found online but interested students should always check a program's accreditation before enrolling.
2
Pass the National Council for Interior Design qualification exam
Not all states require the licensure of interior designers. There are several, however, prohibiting unlicensed designers from doing interior design work. Others permit both licensed and unlicensed designers to practice design, but only allow licensed professionals to use the title of "interior designer."
Licensure requires passing a state-approved exam, typically the National Council for Interior Design Qualification (NCIDQ) exam. To qualify for taking the NCIDQ exam students must have a combination of education and experience, typically the minimum of a bachelor's degree and two years on-the-job training. California residents must take the California Council for Interior Design Certification (CCIDC) exam.
Interior designers may also consider voluntary certification in a specific area. Specialty certifications are independent of the NCIDQ and are commonly available through professional and trade associations.
3
Take some pro bono projects
Interior designers, particularly those starting out, may find it difficult to get hired without existing work experience. The trouble is, of course, that it is impossible to gain experience without doing work. Many new interior designers start out by practicing their craft for free. Designers can offer their services to friends and family, or volunteer to help local non-profit services or organizations, or even small business unable to pay a professional designer. New designers can even work on their own homes. The important thing is to develop the skills needed when real paying jobs come along.
4
Build a portfolio
Be sure to take quality photographs of all of your work and compile them into a professional portfolio. A high-quality, comprehensive portfolio is the most crucial tool for interior designers seeking clients. It not only allows potential clients to view your best work, but it will also show off your ability to present yourself in a professional and well-organized manner. In addition to photos, include a selection of your designs and sketches, and don't be afraid to present examples from a wide variety of projects. Additionally, many interior designers today maintain online versions of their portfolios.
5
LOOK FOR CONTINUING EDUCATION OPPORTUNITIES
There are many professional certifications designers can undertake as well as staying abreast of trends and changes through attending interior design conferences. A number of institutions have certificates in specialty areas, including: sustainable design, spatial theory, corporate interior design and designing historic spaces. Furthermore, lots of conferences, workshops and summits are offered by many organizations throughout the year. The International Interior Design Association regularly hosts events, as do the American Society of Interior Designers and the Interior Design Society.
Interior Design Education
Academic Paths for Interior Designers
Those in the field must possess creativity, technical proficiency, and business acumen to be truly successful. Thankfully, myriad interior design programs exist and instill these skills at every degree level. Interior design programs are offered at the associate to doctoral level and professional certificates are also available for continuing education. Many degree programs provide an array of concentrations, allowing students to hone their skills on a specific area, such as kitchen design or environmentally sustainable materials.
The chart below can help potential students understand which degree best matches their career goals.
Overview of Interior Design Degrees
Whether the applicant desires to work as an assistant designer or serve as a postsecondary faculty member, interior design schools have programs to meet these needs. The following section reviews the different types of degrees and what students can hope to gain from each.
Associate Degrees
These degrees can open many doors for burgeoning interior designers. Reflecting students' diverse short-term goals, schools may offer three different paths. For example, an Associate of Applied Science is intended for those looking to move directly into the professional world as an assistant. The Associate of Arts, on the other hand, is well suited for those seeking to continue their education in interior design. Meanwhile, the Associate of Science is suited for those intending to move toward further education in architecture or industrial design.
In the first year of associate degree programs, students generally learn the fundamentals of design and basic skills in hand drawing and digital drafting. The second year tackles more specialized topics such as architectural lighting, color theory, and furniture history in addition to introductory business and marketing concepts.
Some of the more common courses associate degree students may expect are listed below, along with the job-related skills and knowledge they could pick up in each.
Modern Architecture & Design
Looks at designs of the last two centuries, highlighting the emergence of specific design theory and stylistic elements. Traces modernization of style back to origins.
Interior Design Skills & Knowledge Gained
Foundational knowledge in design history and different styles
Ability to adapt past designs for present and future use
Understanding of the connections between interior and exterior design
History of Building Types
Provides overview of how specific purpose-built spaces have evolved over time. Could include studies on corporate spaces, museums, hotels, or government buildings.
Interior Design Skills & Knowledge Gained
Recognition of the evolution of common spaces
Grasp of what has and has not worked in past designs
Framework for understanding modernization of existing buildings
Color Theory
Reviews cultural, social, and psychological implications of color use, and the effects of color, including productivity and tranquility. Examines varied theories, optical illusions, the Bezold Effect, and contrasts.
Interior Design Skills & Knowledge Gained
Awareness of how colors affect the human brain, moods, and emotions
Guidelines for use of colors in particular spaces
Drawing
Examines various drawing techniques and how to translate an idea into a reality by hand or using digital drawing practices and tools.
Interior Design Skills & Knowledge Gained
Familiarity with multiple drawing techniques
Immersion in architectural drafting and digital drawing software
Four-Year Degrees
A bachelor's degree provides a more robust body of courses relating to the aesthetic, technical, and business talents needed to be a well-rounded interior designer. For those with an associate degree, the program builds on the skills gained at that level. Students are immersed in topics such as drafting, design, 3D imaging, and space planning while delving into practical skills such as project management, marketing, sales, and business development. Graduates of a four-year degree program can apply for entry-level roles at design firms.
There are a number of bachelor's degree courses common to many interior design schools, such as the following:
Design Theory
Examines the literature and portfolios of leading designers of the past including William Morris, Claude Perault, and more. Analyzes how these theories informed contemporary designs and how they can be used in modern interior design.
Interior Design Skills & Knowledge Gained
Historical influences on design approaches to various projects
Insight into the mindset of influential practitioners
Understanding of how to renovate existing spaces and create designs relevant to present and future use
Textiles for Interiors
Surveys the historical production and use of fabrics throughout significant decorative arts periods and teaches students how various types of fabric are produced.
Interior Design Skills & Knowledge Gained
Practical experience in estimating yardage and selecting fabrics for specific projects
Knowledge of historical code requirements for outfitting protected properties and maintaining fabric properly
The Business of Interior Design
Provides an overview of the practical skills needed to succeed, including project management, research and problem solving, client interviewing, presentations for potential clients, and negotiating contracts.
Interior Design Skills & Knowledge Gained
Effective handling of clients and negotiations
Ability to develop client proposals and pitch ideas to prospective employers
Communication skills to ensure proper translation of clients' wishes
Materials and Assembly
Examines the use of both hard and soft materials in developing spaces, creating partitions and changing environments. Reviews their historical applications and invites students to develop their own aesthetics for implementation.
Interior Design Skills & Knowledge Gained
Knowledge of how to use hard and soft materials such as room dividers, drapery and furniture
Theoretical knowledge to inform design decisions
Specialized Areas in Interior Design
Often, degrees in interior design offer students an array of choices for specializing their knowledge. Given the vast nature of the industry, students can take this opportunity to hone their understanding of a niche area in order to make themselves stand out in the job market. A few popular examples of specialty areas, along with careers in that field, are discussed below.
According to the Bureau of Labor Statistics, students who specialize in a particular area of interior design have the benefit of becoming an expert in their field, yielding more awareness of their work and potentially a higher income.
Residential Interior Design
At the most basic level, interior designers specializing in residential projects work with a variety of clients to improve their homes. Whether remodeling a bathroom or updating a kitchen, residential designers are well versed in theories surrounding interior home design and understand the unique needs and requirements of designing safe, warm, and inviting domestic spaces.
Kitchen Designer

Working with both new builds and renovations, those specializing in kitchen design create modern and intuitive cooking and dining areas that maximize the space and use appropriate appliances. Special attention is placed on providing appropriate lighting and color to make the areas attractive and useful.

Bathroom Designer

These designers implement the latest environmentally friendly fixtures, which could offer modern appeal while going easy on the utility bill. Designers guide clients on significant decisions surrounding color, lighting, fabrics, and hardware.

Accessibility Designer

Working specifically with clients who have special needs when it comes to outfitting their personal living areas, these designers stay abreast of the latest trends in making homes accessible without compromising comfort or style.
Restoration and Preservation
Designers specializing in this field have the opportunity to work with a wide spectrum of historic spaces. While one day it could be a museum, the next day it could be a historic home or place of significance. Those working in this field must be knowledgeable of preservation protocols and special measures to maintain the integrity of historic designations.
Landmark Design Preservationist

Often working with governmental or nonprofit organizations, either in-house or as consultants, designers focus on preserving the interiors of landmarks. They must be knowledgeable about laws and regulations pertaining to materials usage, zoning and steps necessary to honor historical accuracy.

Historic Residential Designer

Designers who work with individuals on their historic homes often own a firm or specialize in this area within a larger agency. While these projects may not have the same stringent guidelines as properties managed by preservation organizations, designers must still be aware of regulations and follow these while meeting the needs of their clients.

Museum Consultant

Designers can advise museums on maintaining the historical accuracy of interior spaces presented to the public. Such expertise allows them to provide vital knowledge about domestic environments throughout history. Whether for collections of home goods or vintage textiles, these consultants advise on the usage during a specific time period.
Commercial Design
Experts in commercial design have many different paths they can follow, including corporate offices, restaurants, hotels, banks, and libraries. In addition to understanding design theories, those working in this field need knowledge on topics such as ergonomics, spatial development, and accessibility regulations.
Healthcare Facility Designer

The range of buildings and spaces devoted to healthcare is ever growing, and designers for this field are in demand. Projects could include hospitals, long-term care facilities, hospices, waiting rooms, and similar environments. The emphasis is on creating warm and comforting spaces that allow the needed medical fixtures to coexist with design elements.

Corporate Office Designer

Office designers are called upon to create spaces that make employees enjoy coming to work but also help to increase productivity through innovative ergonomic designs. All areas of the workplace come under their purveyance, including offices, break rooms, conference areas, common spaces, and lobbies.

Governmental Building Designer

Designers in this field work on a variety of buildings falling under the umbrella of local, state, or federal government. Projects could include libraries, schools, courtrooms, fire stations, police departments, or public transportation vestibules.
Online Interior Design Schools
There are many renowned interior design programs offering online learning options for students seeking a nontraditional education. Still, anyone interested in obtaining a degree online should do some research before enrolling at an institution. Review the list below for a few things to look for in a potential distance program.
Proper Accreditation
Prospective students need to check that the Council for Interior Design Accreditation (CIDA) accredits the programs they are considering. While a school can choose not to apply for accreditation from this specific organization, but it should be accredited by an agency that is recognized by the US Department of Education to ensure that it meets quality standards. In addition, students should ensure that institutions as a whole have appropriate regional or national accreditation.
Faculty With Experience and Education Relevant to Your Goals
While all faculty members have a baseline of interior design experience and qualifications, students looking to specialize should see if the department has a faculty member focused on that area. For instance, if a student wants to specialize in historic preservation, he or she should find out if the school has professors who are experts in that area.
Proper Preparation for Certification
In many states, interior designers must pass a certification exam administered by the National Council of Interior Design Qualification (NCIDQ) before being fully qualified. Students should speak to faculty members and alumni, if possible, to determine if the online program provides a curriculum that prepares graduates for this examination.
Opportunities to Build a Portfolio
For interior designers just starting their careers, building a portfolio is crucial. One valuable way to do this is to undertake internships and other real-world learning opportunities. Many online programs work with students and their local communities to identify design firms where interns can practice their craft and create meaningful designs that can be used to garner future clients.
Components of a
Successful Interior Design Career:
Skills, Credentials, Tools and Technology
Interior Design Skills
In addition to an innate sense of style and creativity when selecting design elements for clients, the most important skill interior designers can possess is the ability to communicate and listen well.
At the core of their role, designers must be able to understand their clients' desires and translate those to design teams, engineers and other professionals working on the project. Designers should be able to look at any space and visualize how different components will come together. The free flow of ideas is essential, as they may need to pitch numerous designs before landing on the winner. Strong problem-solving skills go a long way when keeping projects within the stated budget and timeline.
Interior Design Credentials
The National Council for Interior Design Qualification (NCIDQ) is the most recognized certification of interior designers. Operating in a similar fashion as the legal profession's bar exam, in many states this qualification is required before students can begin practicing interior design. Students considering this career should research their state's regulations fully.
Other bodies offering designation include the American Society of Interior Designers (ASID) and Certified Interior Designers (CID). While prestigious, these do not meet the same regulatory requirements as the NCIDQ.
Many organizations also offer specialty designations in areas such as healthcare, residential kitchen and bath, remodeling and green building.
Tools and Technology for Interior Design
Tools frequently used by interior designers include many of those common to architects: drafting scales, triangles, measuring devices and various drawing instruments. A quality camera is also a valuable resource for designers, both to photograph the original space and to document their designs for adding to a portfolio.
Increasingly, technology plays a significant role in the process of creating and designing. Anyone seriously interested in pursuing interior design should have a computer able to run various pieces of design software. Some applications include:
Adobe Illustrator
Adobe Photoshop
AutoCAD Design Suite
Archicad
Other software helps manage projects and the business side of design. These include:
Design Manager
DesignSmart
mpengo Designer app
Interior Design vs. Similar Professions
Related Careers: Facts & Figures
Students considering a career related to interior design should carefully examine the overlapping features and decide which one may be the best combination of their skills and interests. Below you will find a few related occupations to contemplate.
How Much Do Related Careers Make?
Graduates of interior design also pursue a variety of careers utilizing similar skill sets. Some of the more popular interior design-related fields are given below, alongside a salary comparison.
Interior Designer and Related Job Salaries