Posted by
Alyssa
on January 23, 2018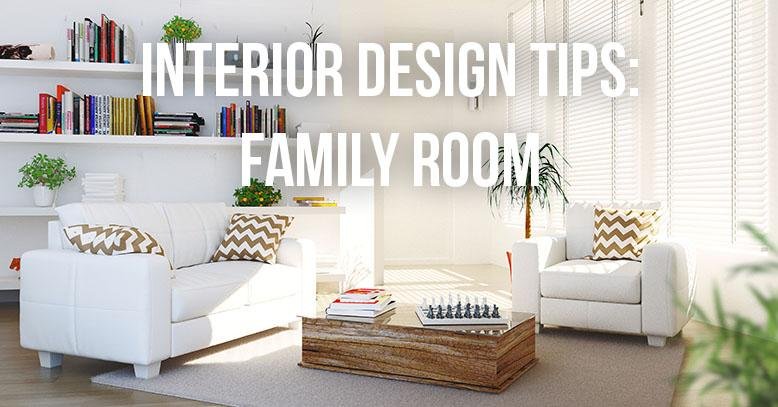 When it comes to decorating a space for your whole family you want to make sure you've made it into a place that is comfortable and cozy for everyone! It feels like almost my entire childhood was spent lounging around in our family room watching movies and playing games. Make your family room a place where your friends and family will want to hang out as well! Check out some of our interior design tips for your family room below. 
Interior Design Tips: Family Room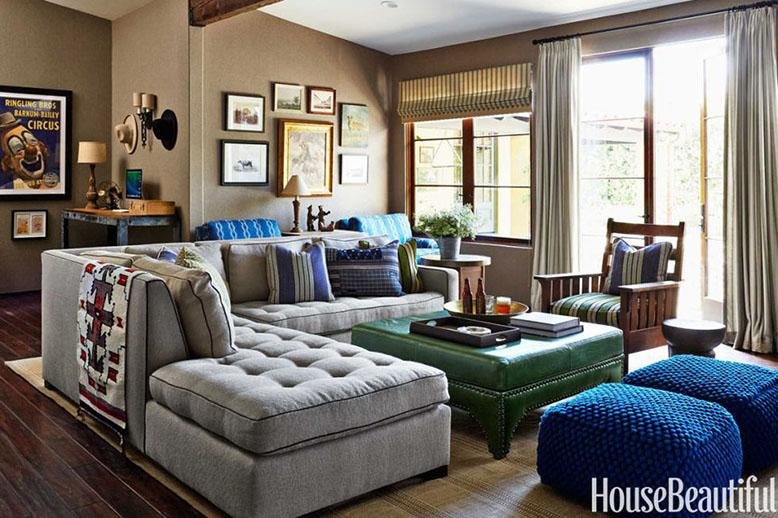 via House Beautiful
This room should be family friendly! If you have an heirloom vase you would be devastated to see broken, your family room might not be the place to display it. Think durable fabrics and slipcovers where you can use them, StainMaster carpet, and comfortable seating. This should be a room your kids can enjoy themselves in without worrying too much about ruining anything.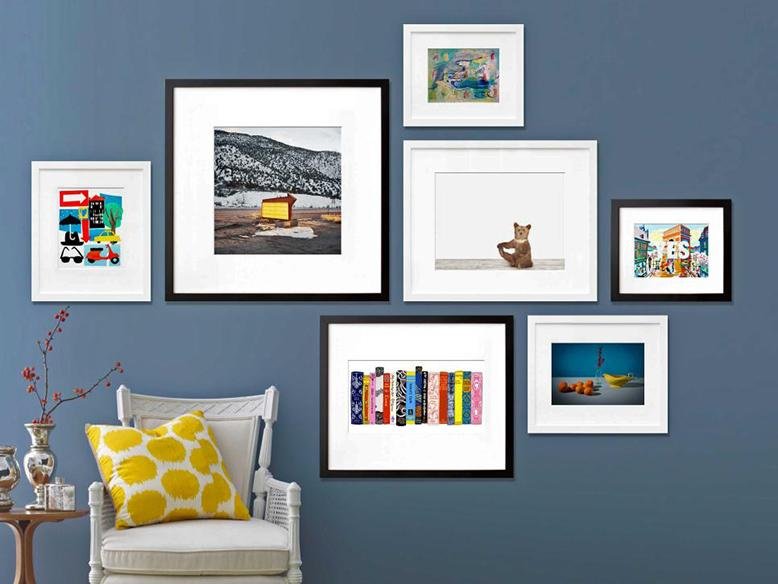 via HGTV
Decorate your walls with fun art and other wall hangings. This is a family room, so why not create a gallery wall of your favorite family pictures? Click here for instructions on how to hang a gallery wall.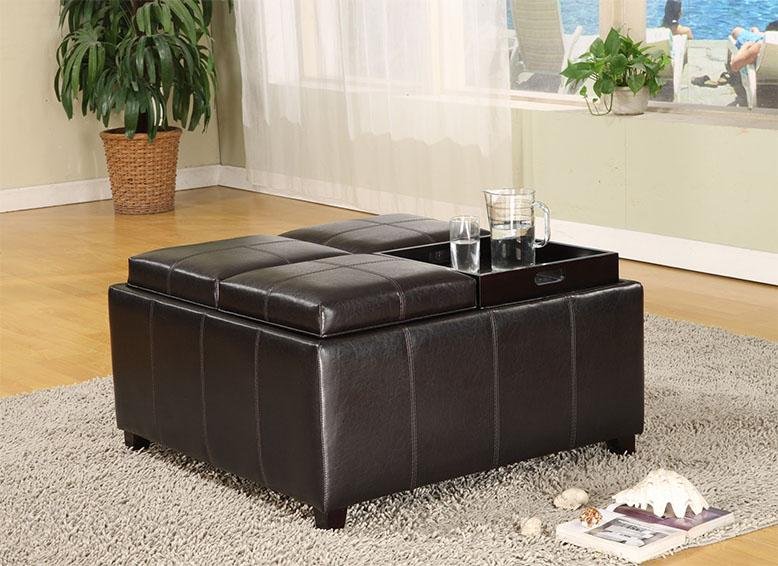 via RC Willey
Find furniture that can double as storage for your kid's toys and games. You'll be able to keep playthings handy without having them all over the place. Something like this upholstered ottoman with storage would be a great option.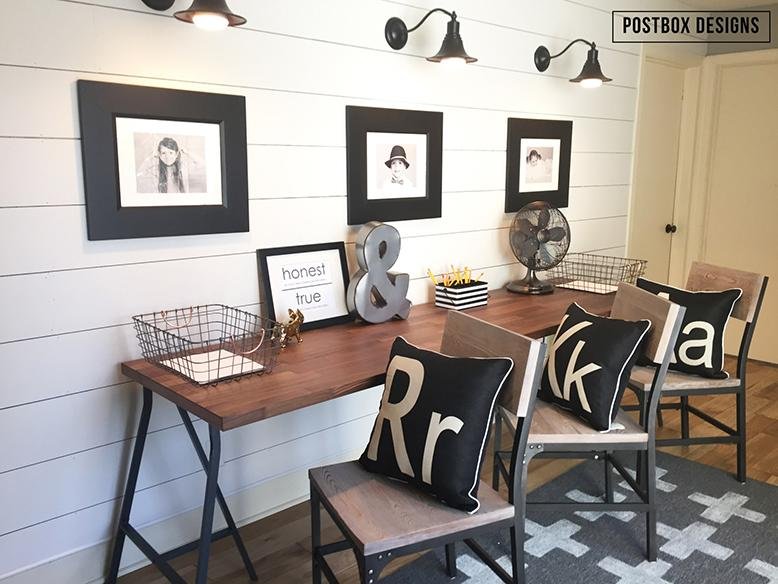 via Postbox Designs
If you have space, include a homework station in your family room design. Who wouldn't want to do their homework or an art project in a comfortable, inviting space? This retro desk would fit into most small spaces and be the perfect spot for your student.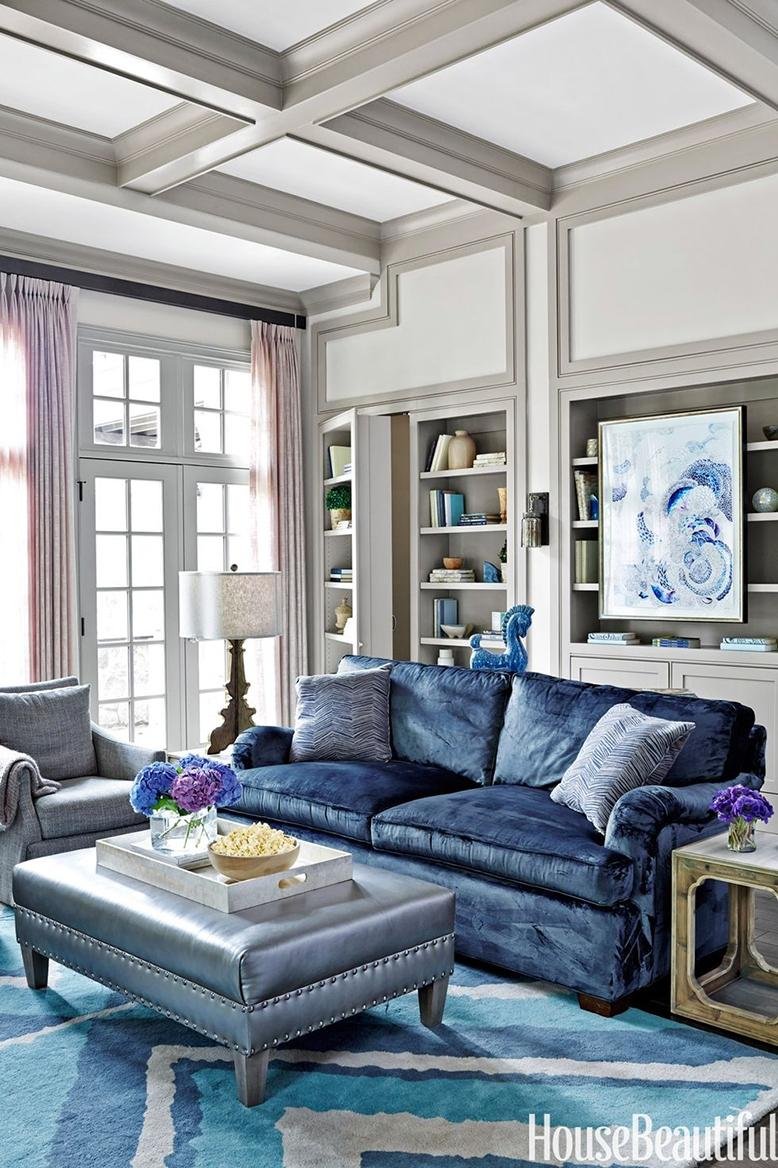 via House Beautiful
If you have hardwood or tile floors, make your room more inviting by putting down a soft rug. Having a rug warm up the room is great for toddling babies, roughhousing kids, lounging teenagers, and relaxing adults alike.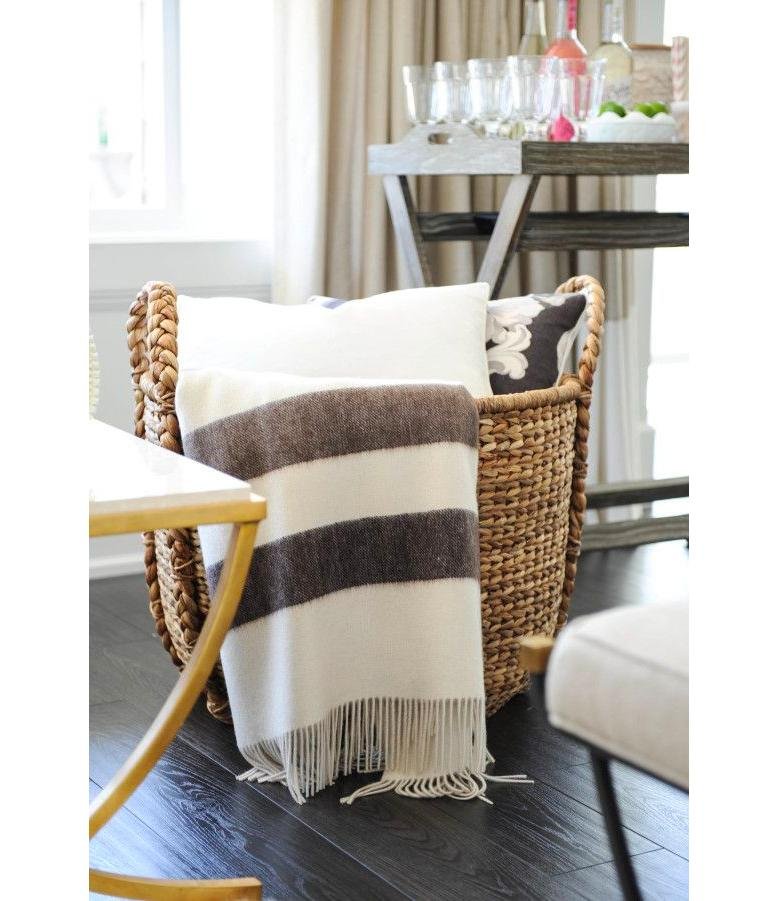 via
Don't forget to have lots of pillows and throw blankets on hand! Find a cool basket, like this metal basket, to store your extra blankets in so you're always ready for the next movie night.
What interior design tips do you have when decorating a family room?
window.fbAsyncInit = function() { FB.init({ appId:'412447439355655', cookie:true, xfbml:true, version:'v3.3' }); FB.AppEvents.logPageView(); }; (function(d, s, id) { var js, fjs = d.getElementsByTagName(s)[0]; if (d.getElementById(id)) { return; } js = d.createElement(s); js.id = id; js.src = "https://connect.facebook.net/en_US/sdk.js"; fjs.parentNode.insertBefore(js, fjs); }(document, 'script', 'facebook-jssdk'));
(function(i, s, o, g, r, a, m) { i['GoogleAnalyticsObject'] = r; i[r] = i[r] || function() { (i[r].q = i[r].q || []).push(arguments) }, i[r].l = 1 * new Date(); a = s.createElement(o), m = s.getElementsByTagName(o)[0]; a.async = 1; a.src = g; m.parentNode.insertBefore(a, m) })(window, document, 'script', '//www.google-analytics.com/analytics.js', 'ga'); ga('create', 'UA-166447-1', 'auto'); ga('require', 'displayfeatures'); ga('require', 'ecommerce');
ga('send', 'pageview');
loadSlow(function() { var w = window, d = document; var s = d.createElement('script'); s.setAttribute('async', 'true'); s.setAttribute('type', 'text/javascript'); s.setAttribute('src', '//c1.rfihub.net/js/tc.min.js'); var f = d.getElementsByTagName('script')[0]; f.parentNode.insertBefore(s, f); if (typeof w['_rfi'] !== 'function') { w['_rfi'] = function() { w['_rfi'].commands = w['_rfi'].commands || []; w['_rfi'].commands.push(arguments); }; } _rfi('setArgs', 'ver', '9'); _rfi('setArgs', 'rb', '32946'); _rfi('setArgs', 'ca', '20783203');
_rfi('setArgs', 't', 'other');
_rfi('track'); });
loadSlow("//tags.tiqcdn.com/utag/audiencex/rcwilley/prod/utag.js");
var triggermail_email_address = ""; loadSlow("//www.bluecore.com/triggermail.js/rcwilley.js"); loadSlow("//googleads.g.doubleclick.net/pagead/viewthroughconversion/992082050/?value=0&guid=ON&script=0", null, 'img');
loadSlow("//static.criteo.net/js/ld/ld.js"); window.criteo_q = window.criteo_q || []; window.criteo_q.push( { event: "setAccount", account: 41597 }, { event: "setSiteType", type: "d" }, { event: "setEmail", email: "" }
);
loadSlow("https://adamatic.co/js/logging.js?advertiserId=a3fae96f05a3b04f4c0a30e02438ffe7543e");
loadSlow("//sp.analytics.yahoo.com/spp.pl?a=10000&.yp=10026101", null, 'img');
loadSlow("//pubads.g.doubleclick.net/activity;xsp=183463;ord=1?", null, 'img');
loadSlow("//analytics.twitter.com/i/adsct?txn_id=l46wt&p_id=Twitter", null, 'img');
loadSlow(function() { !function(e) { if (!window.pintrk) { window.pintrk = function() { window.pintrk.queue.push(Array.prototype.slice.call(arguments)) }; var n = window.pintrk; n.queue = [], n.version = "3.0"; var t = document.createElement("script"); t.async = !0, t.src = e; var r = document.getElementsByTagName("script")[0]; r.parentNode.insertBefore(t, r) } } ("https://s.pinimg.com/ct/core.js"); pintrk('load', '2612402394073', {em:''}); pintrk('page'); pintrk('track', 'pagevisit');
});
loadSlow( function() { if (window.fbq) { return; } n = window.fbq = function() { n.callMethod ? n.callMethod.apply(n, arguments) : n.queue.push(arguments); }; if (!window._fbq) window._fbq = n; n.push = n; n.loaded = !0; n.version = '2.0'; n.queue = []; t = document.createElement('script'); t.async = !0; t.src = "https://connect.facebook.net/en_US/fbevents.js"; var s = document.getElementsByTagName('script')[0]; s.parentNode.insertBefore(t, s); fbq('init', '915843545130943'); fbq('track', "PageView");
});
loadSlow(function() { (function(w, d, t, r, u) { var f, n, i; w[u] = w[u] || [], f = function() { var o = {ti:"5295147"}; o.q = w[u], w[u] = new UET(o), w[u].push("pageLoad") }, n = d.createElement(t), n.src = r, n.async = 1, n.onload = n.onreadystatechange = function() { var s = this.readyState; s && s !== "loaded" && s !== "complete" || (f(), n.onload = n.onreadystatechange = null) }, i = d.getElementsByTagName(t)[0], i.parentNode.insertBefore(n, i) })(window, document, "script", "//bat.bing.com/bat.js", "uetq"); });
loadSlow(function() { (function(url) { /*Tracking Bootstrap Set Up DataLayer objects/properties here*/ if (!window.DataLayer) { window.DataLayer = {}; } if (!DataLayer.events) { DataLayer.events = {}; } DataLayer.events.SPIVersion = DataLayer.events.SPIVersion || "3.2"; DataLayer.events.SiteSection = "1"; var loc, ct = document.createElement("script"); ct.type = "text/javascript"; ct.async = true; ct.src = url; loc = document.getElementsByTagName('script')[0]; loc.parentNode.insertBefore(ct, loc); }(document.location.protocol + "//intljs.rmtag.com/117921.ct.js")); });