With the new year steadily approaching, what better time than now to look forward to the design trends which look set to shine brightly in 2019? After all, our homes are an extension of our personalities, and as such, the way it appears deserves the same careful thought and consideration as we put into our fashion choices. With that in mind, below are the predicted trends for the home in the next year.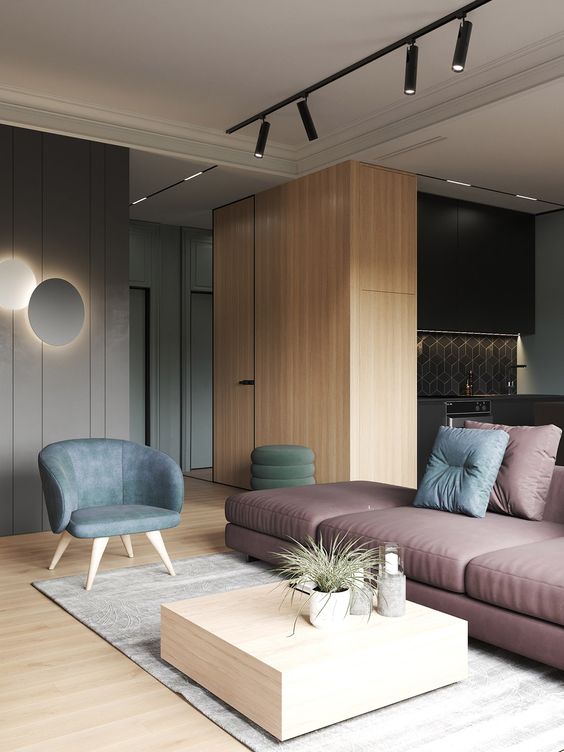 Interior
2018 was the year of Millennial pink and an explosion of houseplants wherever you looked. For interiors in 2019, things are set to be a little different.
Black is the new pink: While Millennial pink and gray reigned supreme in 2018, in 2019, darker tones and hues are coming to the forefront. In particular, matte black. This striking shade is not one for the faint-hearted, but it will certainly make an impression wherever you use it. Popular places to feature this strong and bold color is hardwood flooring in your entrance and key pieces of furniture, including your dining table and chairs. One thing is for sure when choosing matte black; no other shade will create drama like it!

&nbsp
Strive for sustainability: Climate change is prevalent throughout every sector of society, and the world of home design is no different. Homeowners and designers alike are encouraged to

strive for sustainability

in every fabric and material they use. It means choosing wood products which are sourced from sustainable plantations, along with natural fabrics which are ideal for any design style.

Exterior
It's very easy to forget about the exterior of your property when redesigning the interior. However, this is a mistake. Your exterior makes as much of an impression on guests and friends and family as the interior. Plus, you deserve to be wowed every time you come home! With that in mind, what exterior trends do you need to watch?
Dark colors: It's not only matte black as a highlighted shade within your interiors to incorporate; this year, dark tones and shades will create a striking effect on your exterior too. It could involve painting your house a primary color, such as charcoal or navy, and using the doors and windows as accent colors. To achieve the optimum effect, updating your front door could be worthwhile. Speaking to the experts at

Spar Vinduer

will have your front door looking fresh and on-trend in no time.
Serene spa landscaping: It's time to rethink your garden from a chore which needs tending to, to an extension of your home. This year is the year of the spa-inspired outdoors. Ecotherapy is becoming a highly popular option for those who need peace and quiet away from the hustle of the working week, and your garden is the ideal place to seek this solitude. To create the perfect Zen garden, focus on adding peaceful features, such as cascading waterfalls and remember to include every sense. Choose

flowering plants which smell amazing

and soothing, such as lavender,flowers which are bright, and add definition to each section of your garden by using plants, shrubs, and trees at different heights.
Final Thoughts
Your home is one place where you can truly show off who you are and what you love most. Use the above trends to stamp your personality on your property and create a house you're proud of, no matter who comes to call.

&nbsp

&nbsp