Owners of small apartments or open layout apartment and houses often decide on how to organize the living room. In addition, it should have rest zone, coffee table for chatting with friends and maybe even include a dining zone. Especially if your kitchen doesn't allow to locate a dining there. However, there a lot of cases when it is hard to distinguish one functional space from another. But how to seamlessly and successfully combine the two necessary spaces into one continuous space. Fortunately, there are a lot of options and we will review the most common of them in today's living room dining room combination ideas collection.
Open Layout Combination
Of your apartment or house has open layout with sporadic columns, the topic of space organization is not so hot. You are up to any experiments. Many homeowners choose the kitchen-dining-living combination. It is when dining room continues the kitchen and then goes into living zone with sofa and coffee table.
The living dining room can be single space. It is enough to equip your living room with big table and couple of chairs.
Or you can also place two rooms in slightly different adjacent location by using architectural features of your home.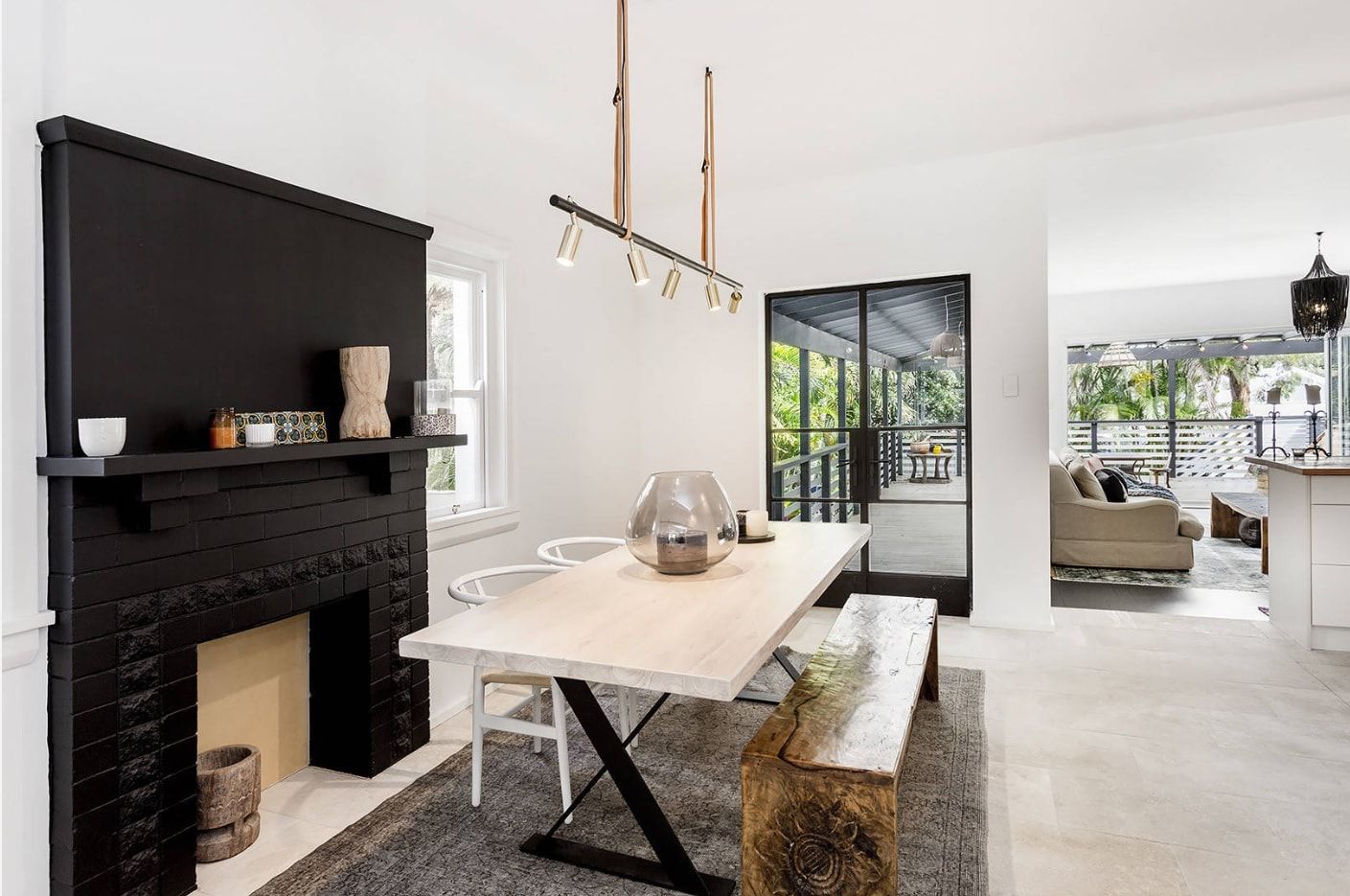 And who told that living room can't be arranged outdoors?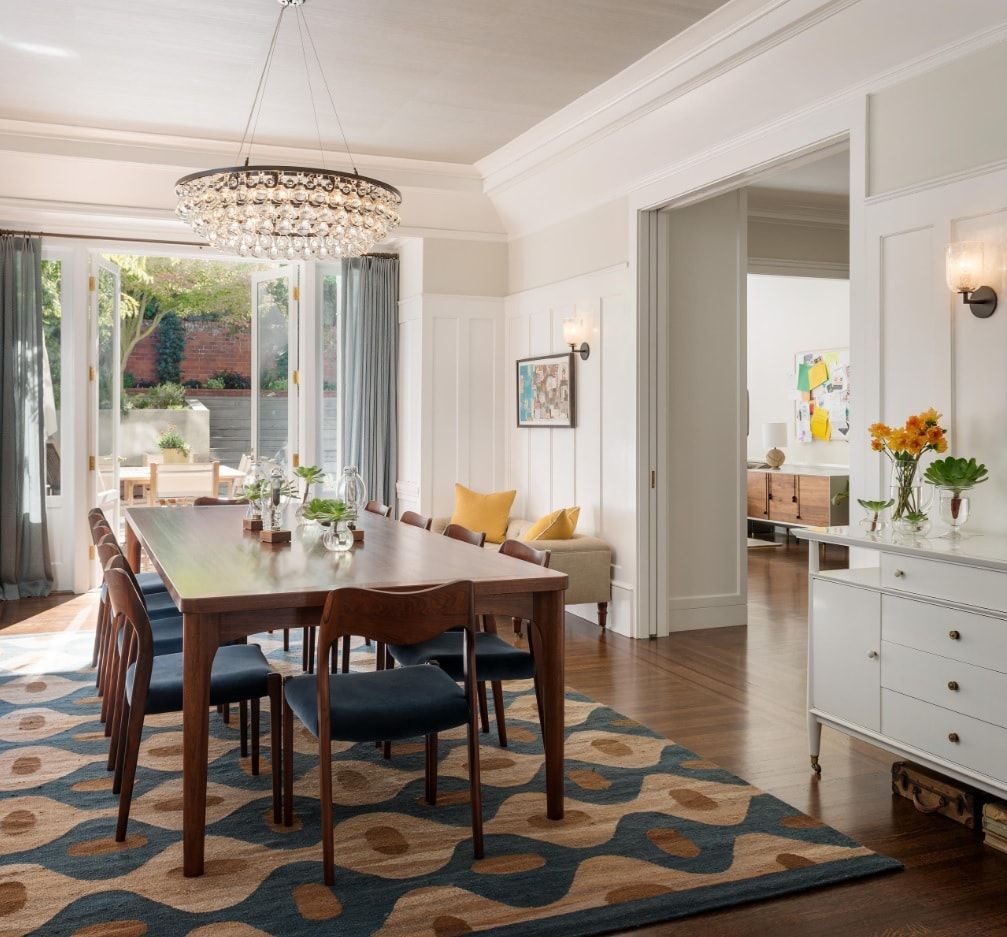 Zoning Ideas
It is quite another approach to the combination of dining room with living room. This implies logical division between two rooms. The most common and easy in every sense option is curtain zoning. This is easily changeable and removable construction. In addition, it gives you a plenty of options to choose the appropriate curtains. It may be translucent tulle, embroidered or colored curtain, blackout drape for full solitude.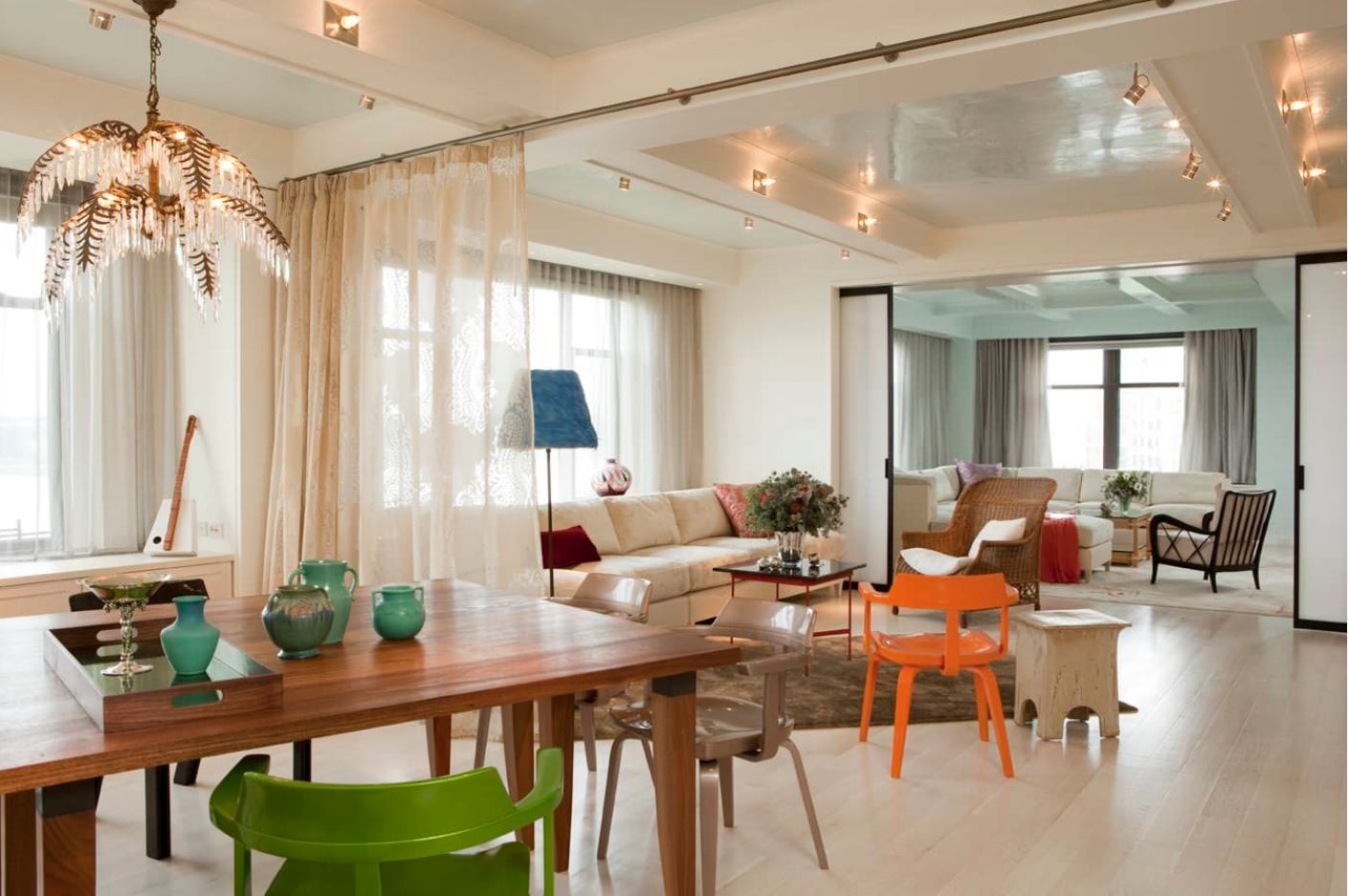 Another effective way to make a boundary between two rooms is to make the glass or plastic partition. Again, it can be translucent and matte, performed in different designs. The main advantage of such construction is light passing. It is the favorite option of designers when it is necessary to align some architectural peculiarities of the room.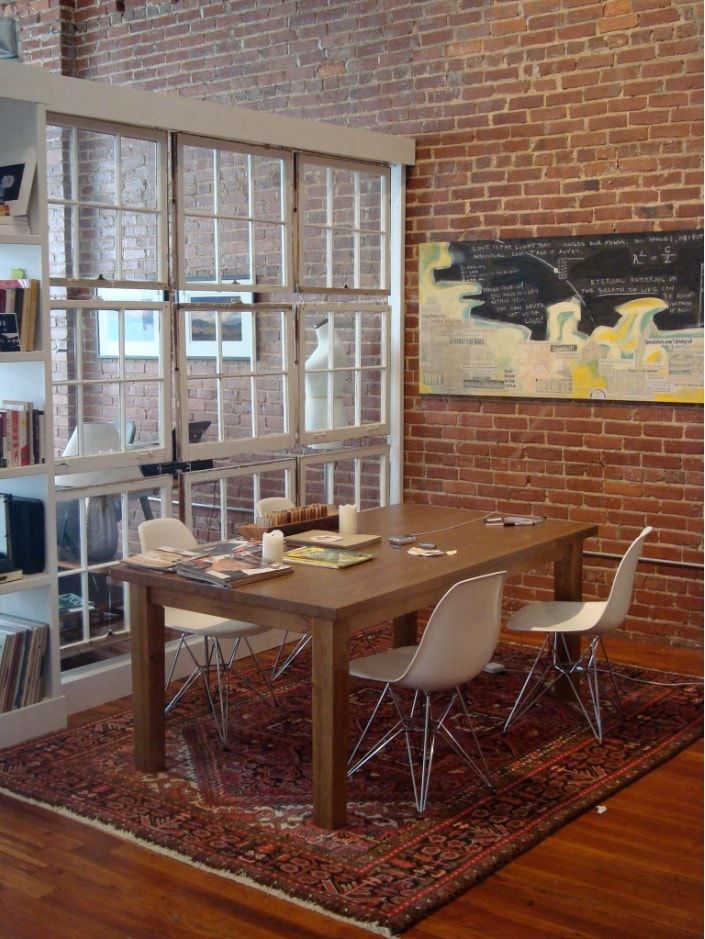 If you have space but probably want to add some storage abilities, you can opt to zone your living and dining space from each other with a cupboard. It may have sliding doors and plenty of shelves, and also be built with bearing column inside to maximally utilize space.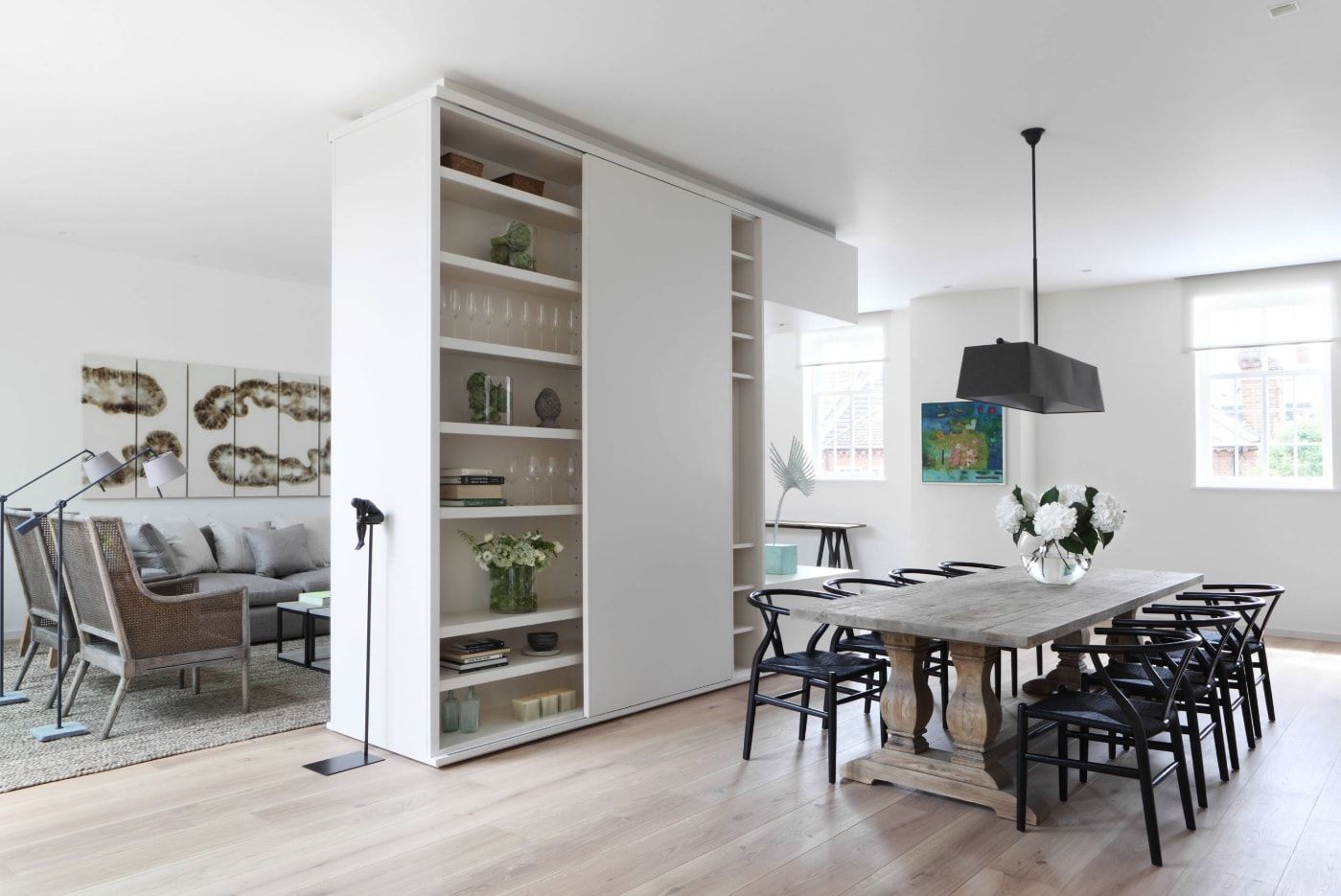 We can mention about another option of zoning the premise. It is just conditional zoning as two areas are continuing one another and are located in the same space. But if you consider using the angular sofa, its back end can create a kind of separation between living and dining zones. This is a spectacular method being used in many modern apartments.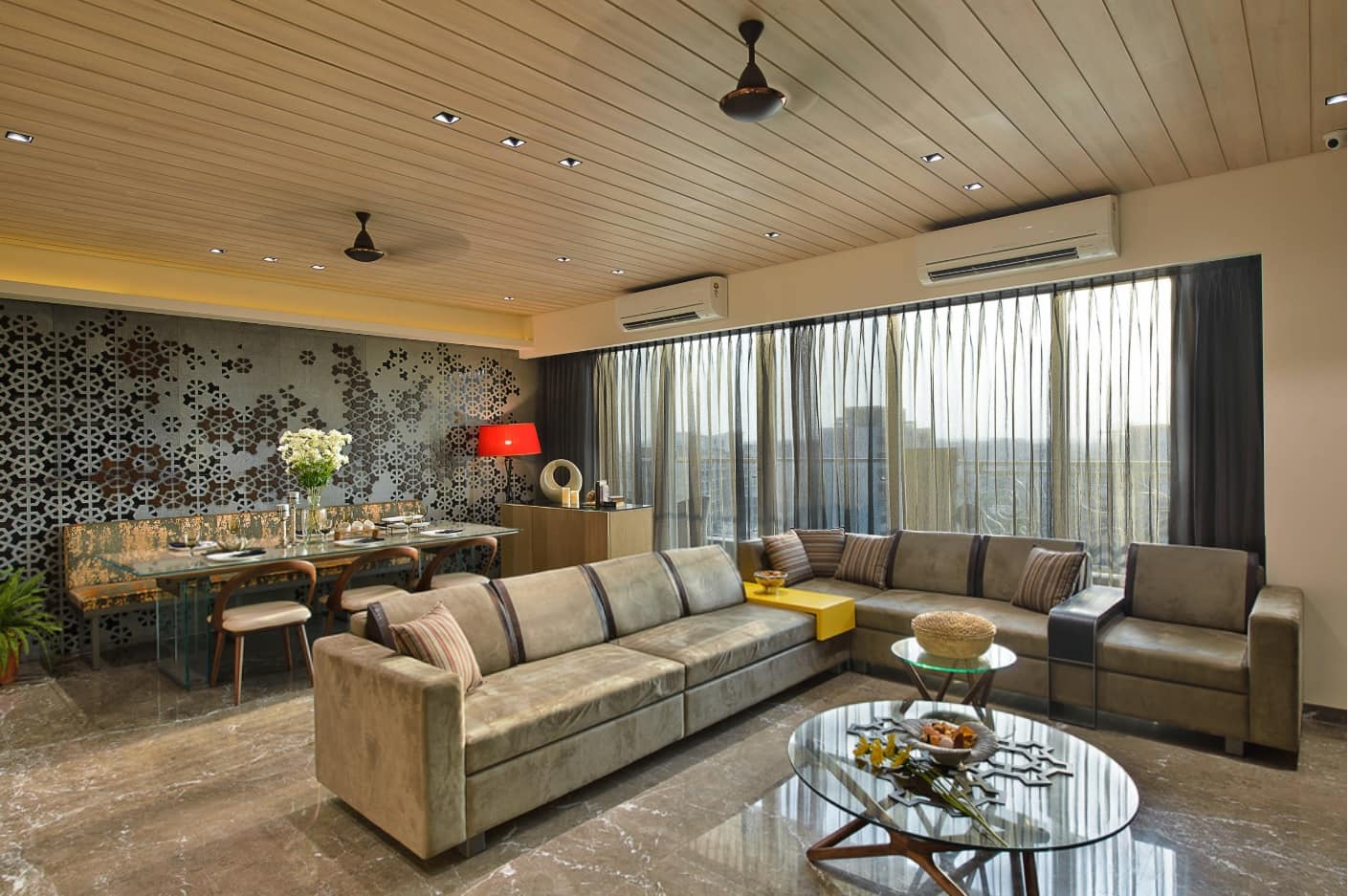 Columns and door openings, wall unevennesses and architectural features can be also used as a zoning factor.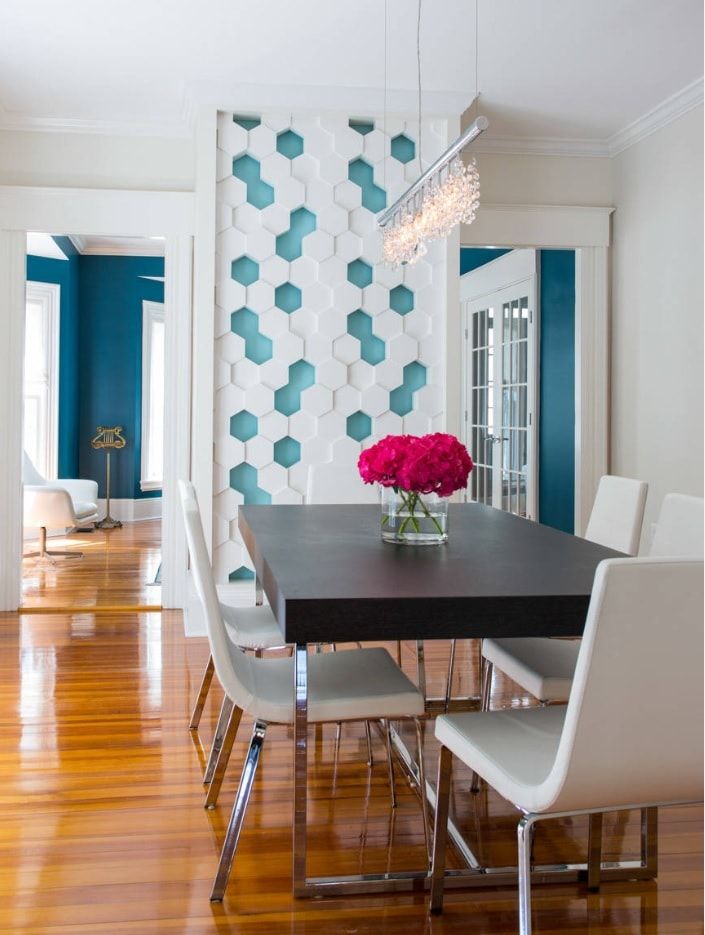 Conclusion
Among the bunch of different room combinations, the integration of dining and living rooms are the special case. We've explored that it can be done in many variants. In fact, dining room is a living where you can eat and chat with family members or friends. It all depends of how big degree of interlacement of these rooms you want to see in your home.