Spring Family Room Decor | Be inspired to decorate for Easter with these fresh and nature-inspired ideas for Spring family room decor.
Hey there! Today we're going to take a tour of my almost-finished family room as I share my spring family room decor! I'm joining Sarah from She Holds Dearly and several more friends linked below.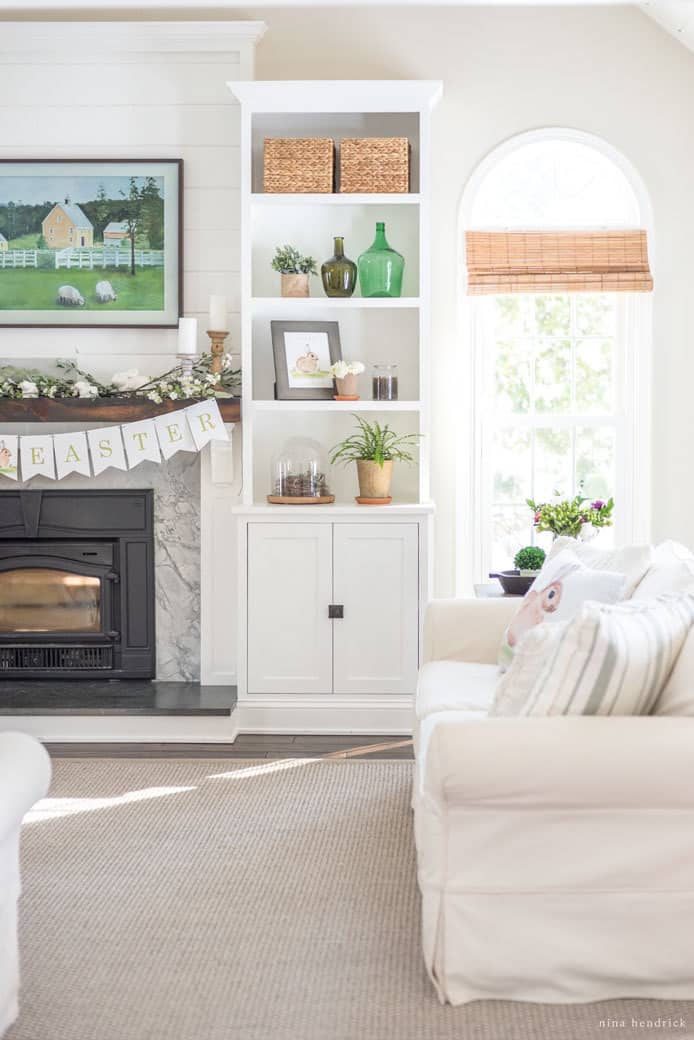 I know I already shared my Spring mantel decor a couple of weeks back, but I wanted to revisit this room and the couple of other vignettes I created since then.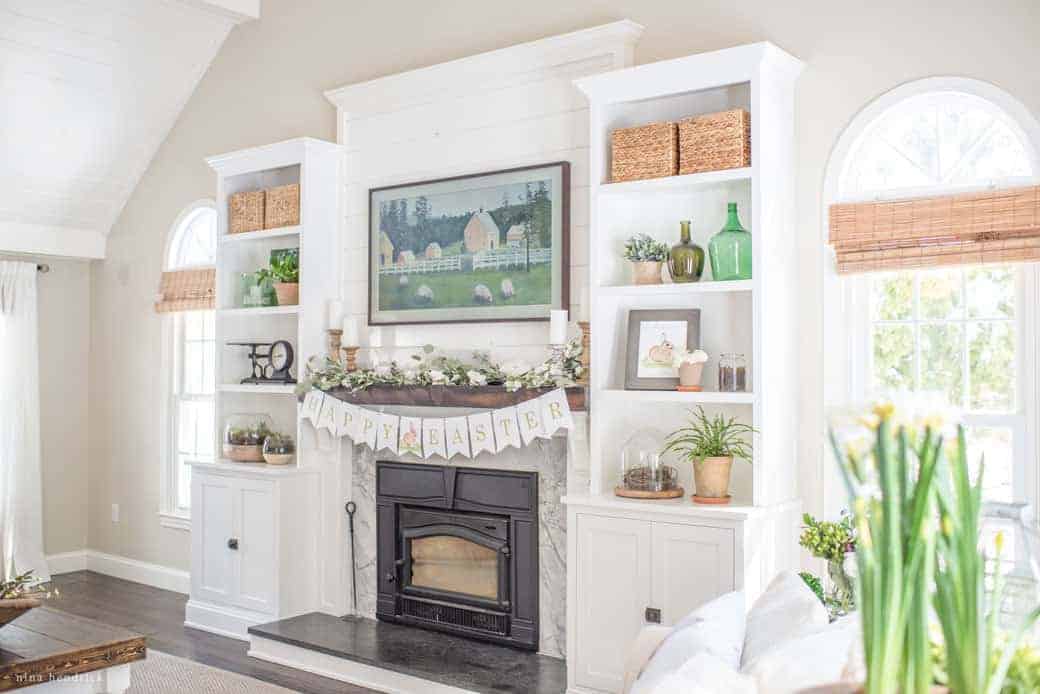 This was a new angle of the built-ins, and I honestly love them. They make my heart so happy! I'm in the process of putting together the building plans to share. As with all things, our dimensions were a little weird, so I'm trying to find an efficient way to build them for the same look.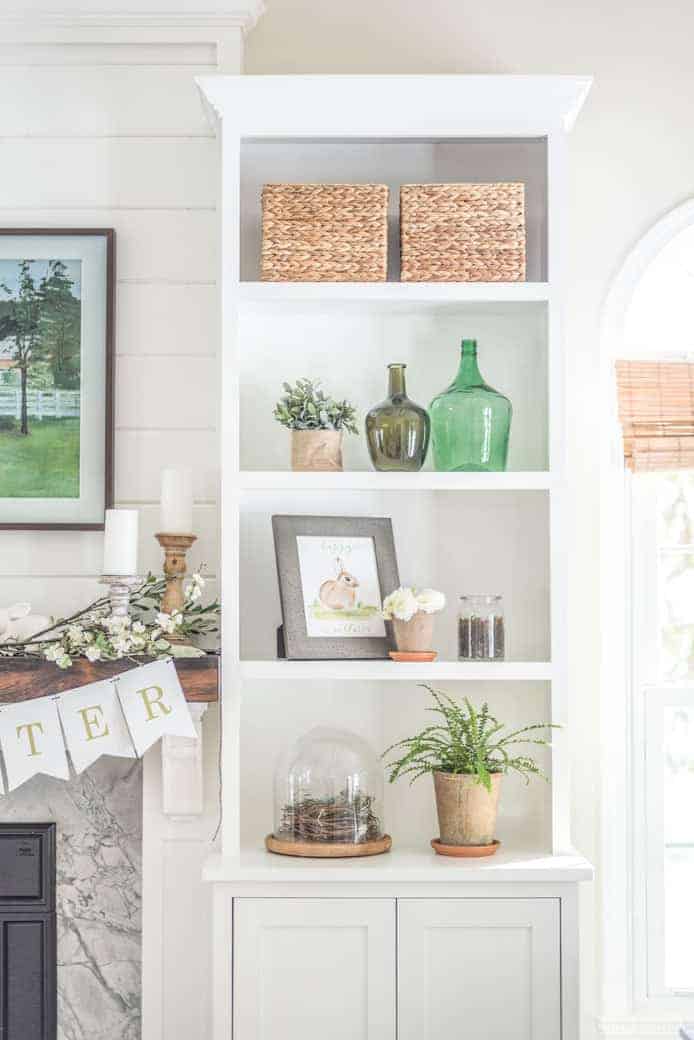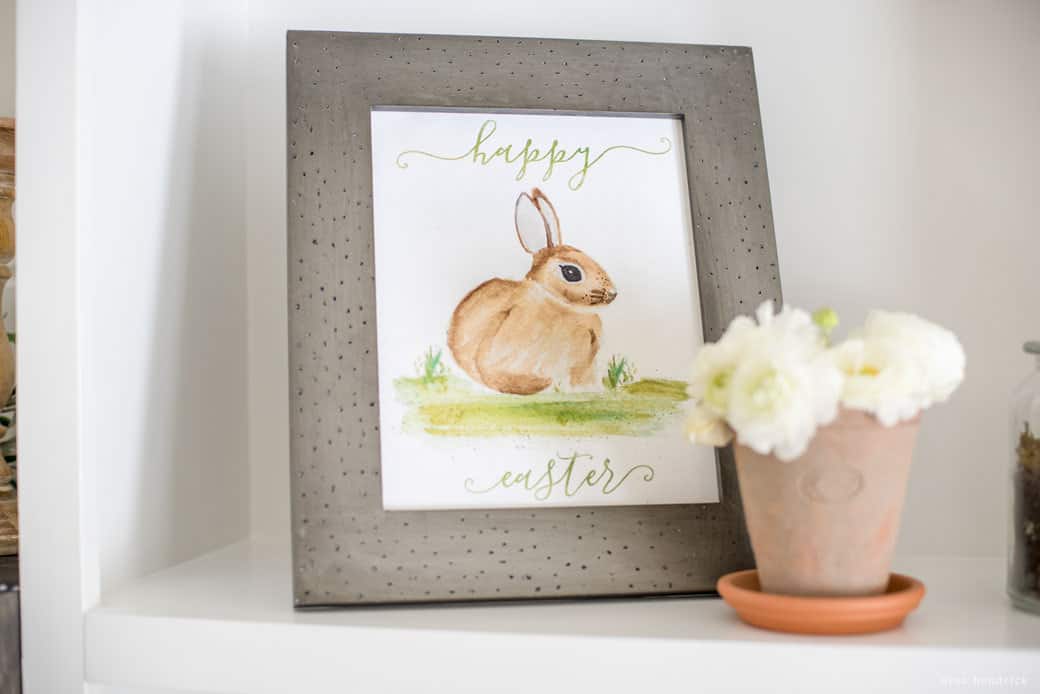 (you can get this print here!)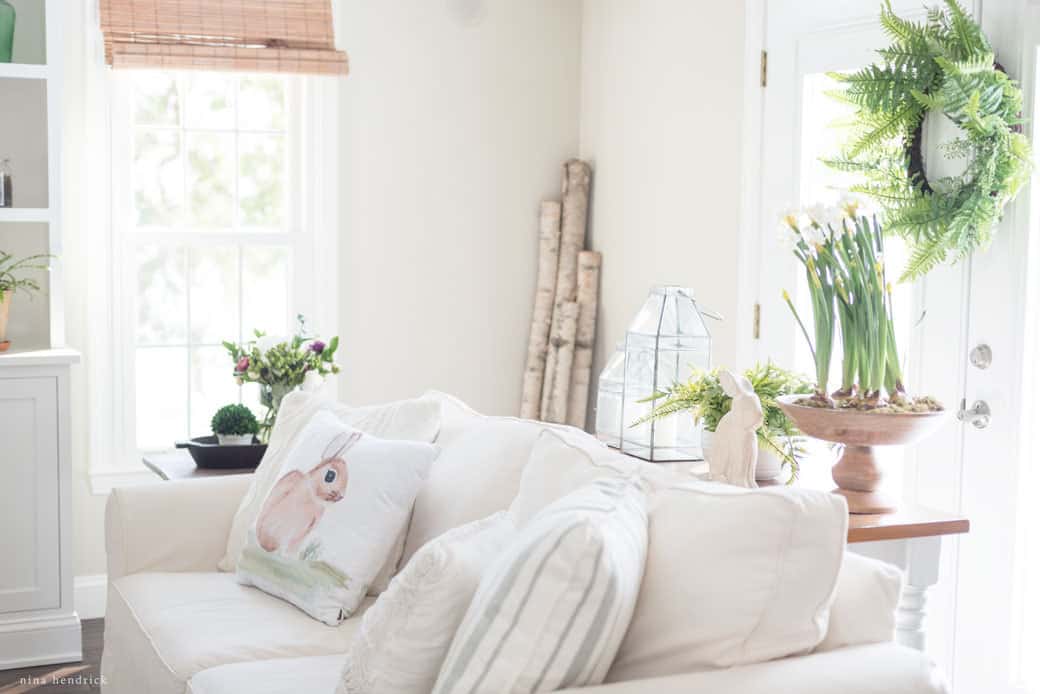 I'm still learning how to photograph this space, it is such an interesting mix of bright and dark. It has three walls of windows, so there's almost always light coming in from somewhere.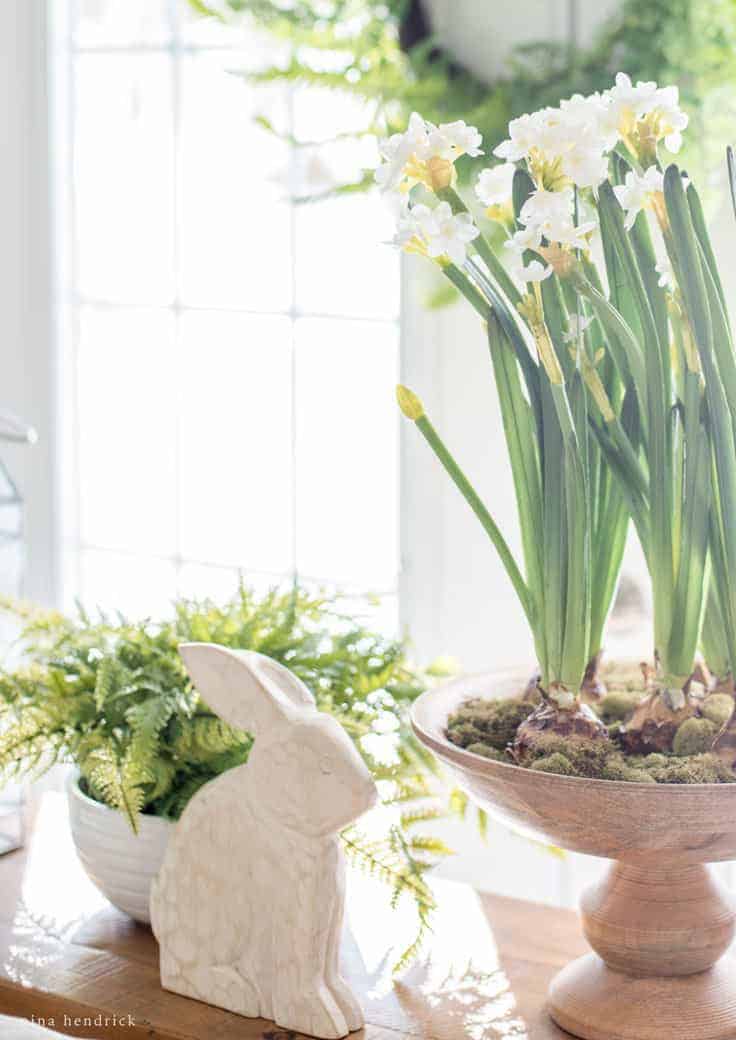 I created a little vignette on the sofa table in front of the french doors.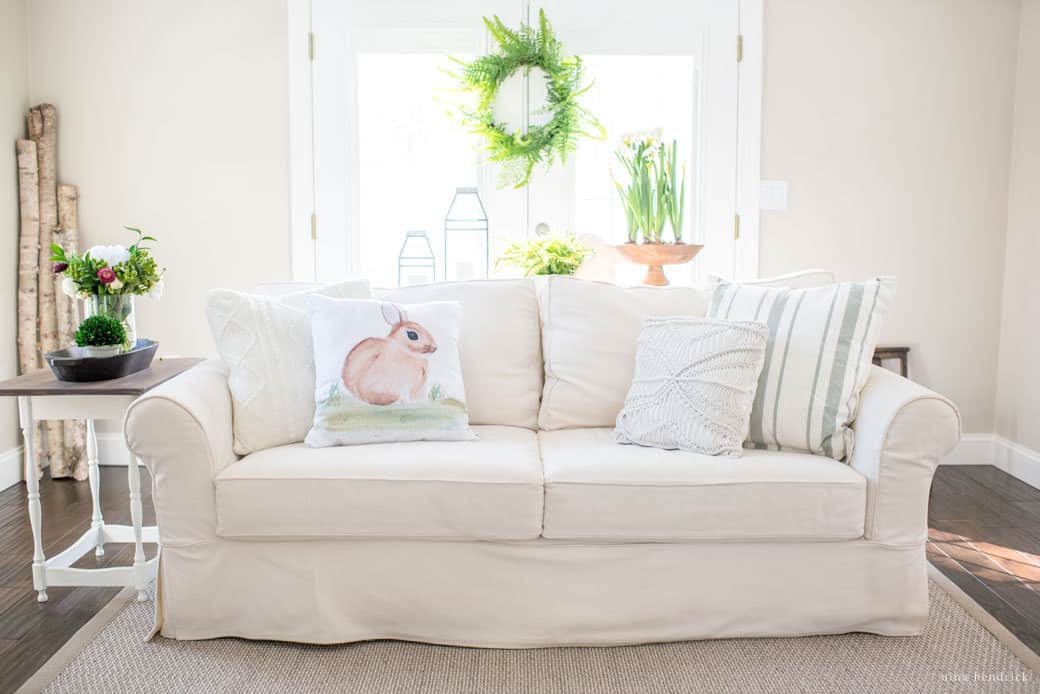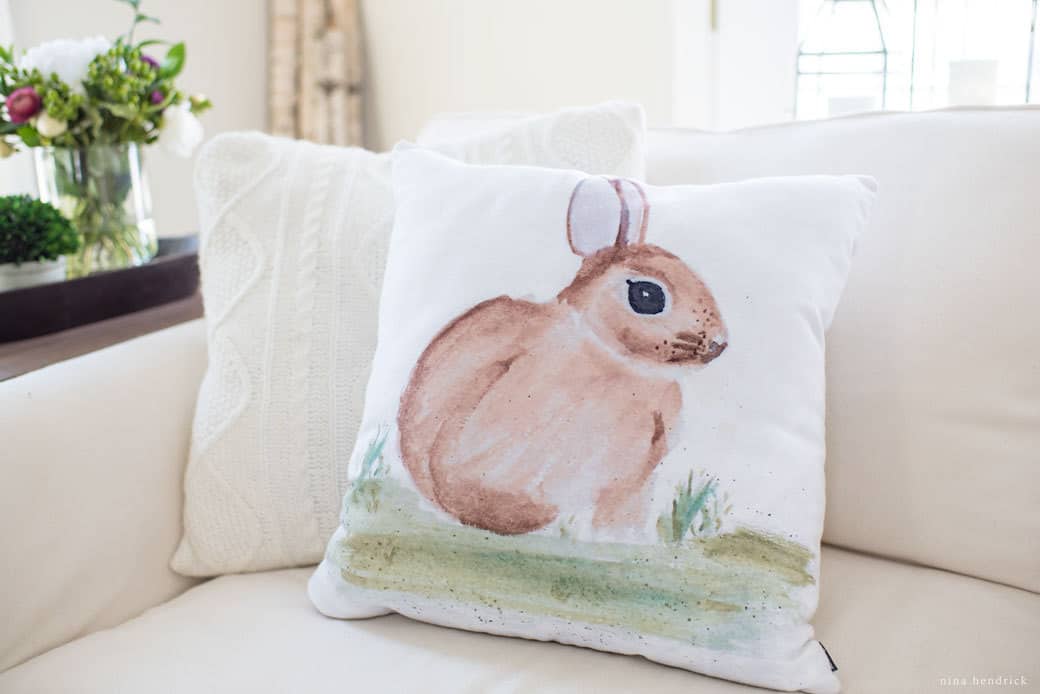 The bunny again! I had him printed on a pillow cover, which you can get here.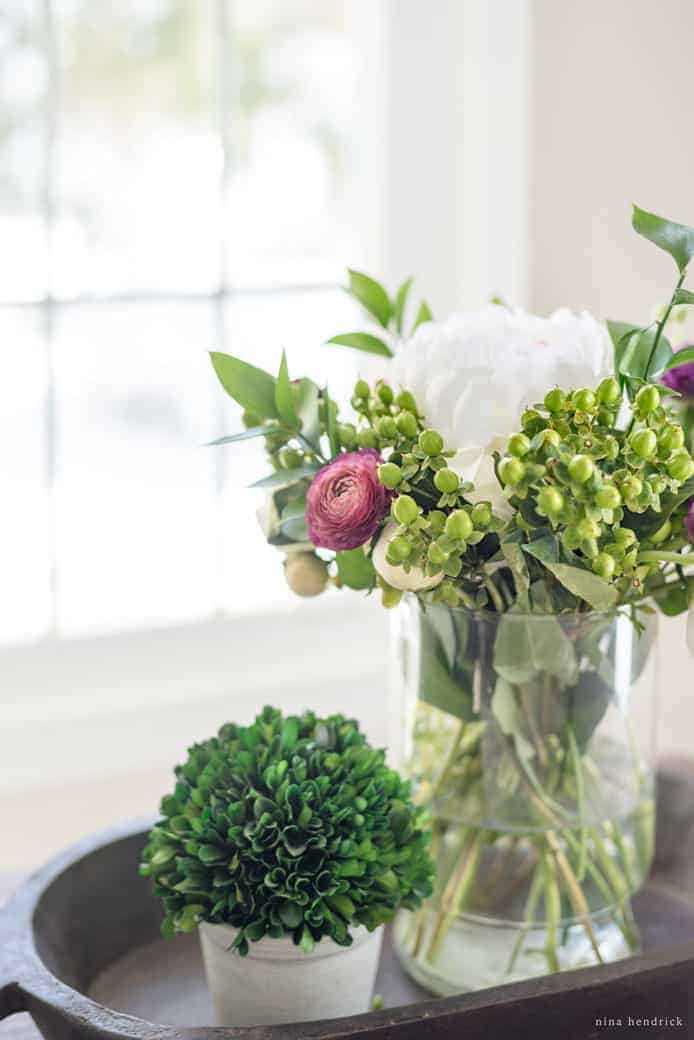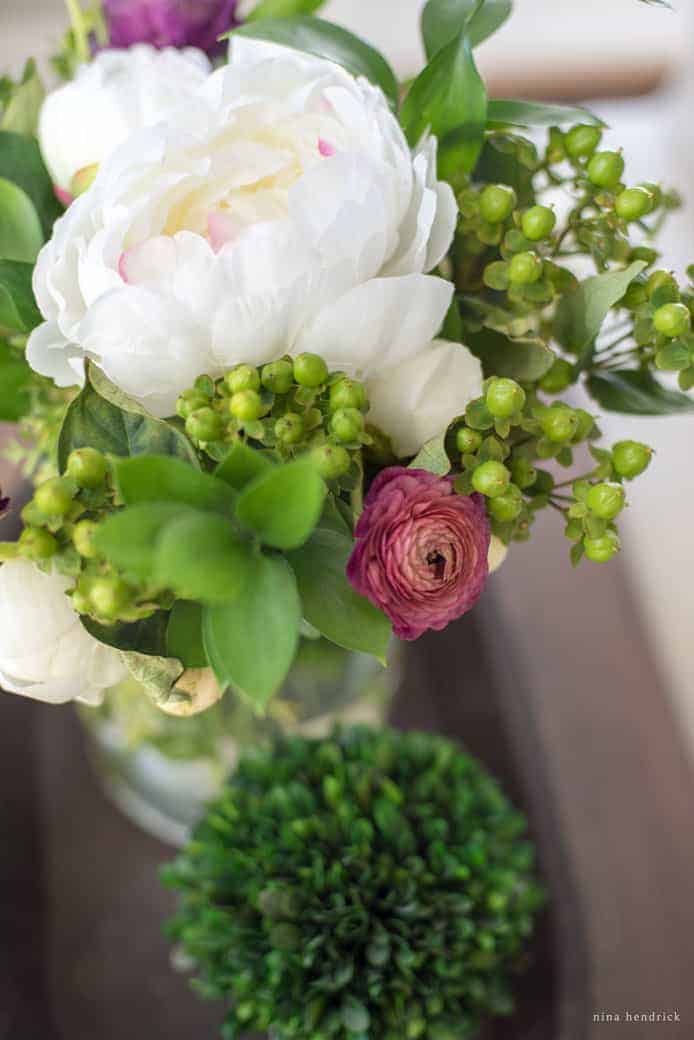 I picked up these flowers from Whole Foods last week. They were looking a little sparse at this point, so I mixed some faux ones in. It's really difficult to tell the difference!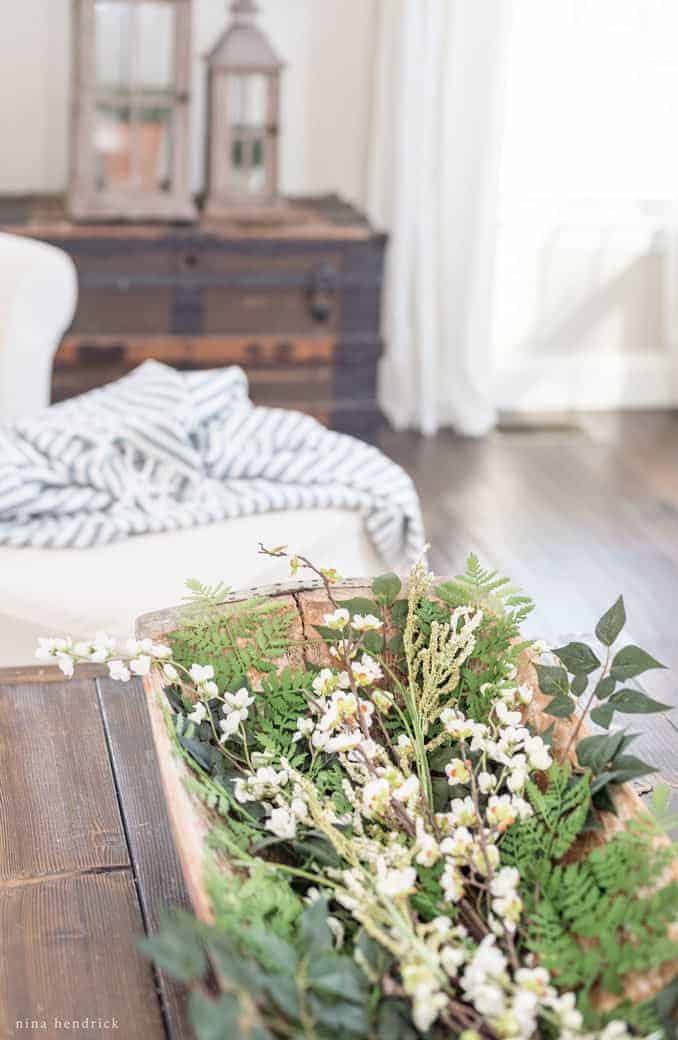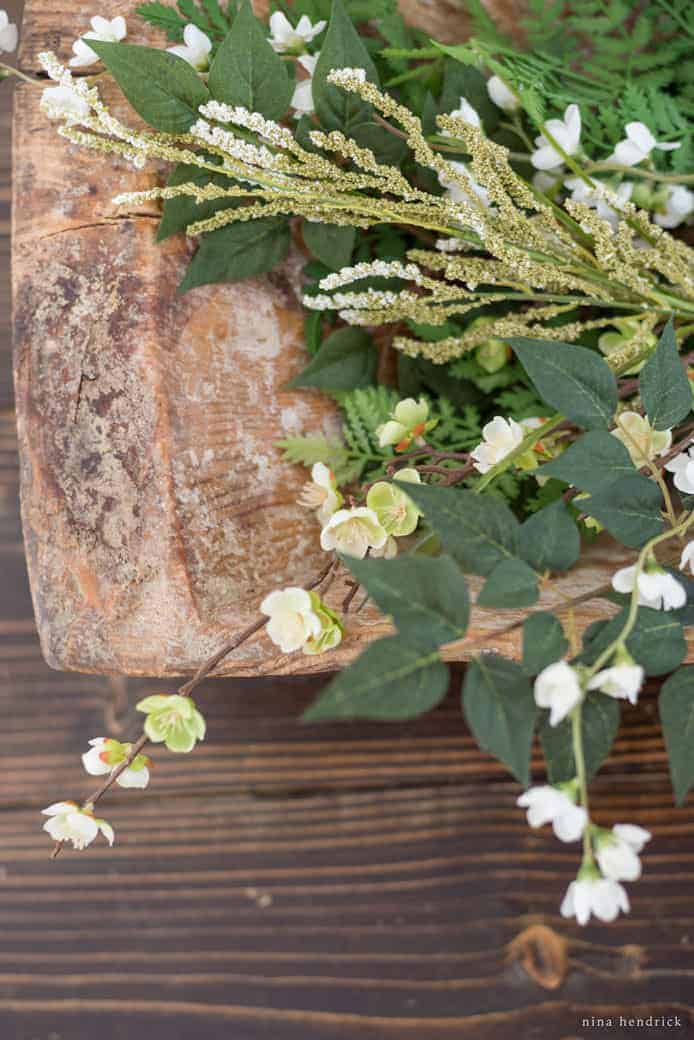 I filled my dough bowl with some extra Spring branches.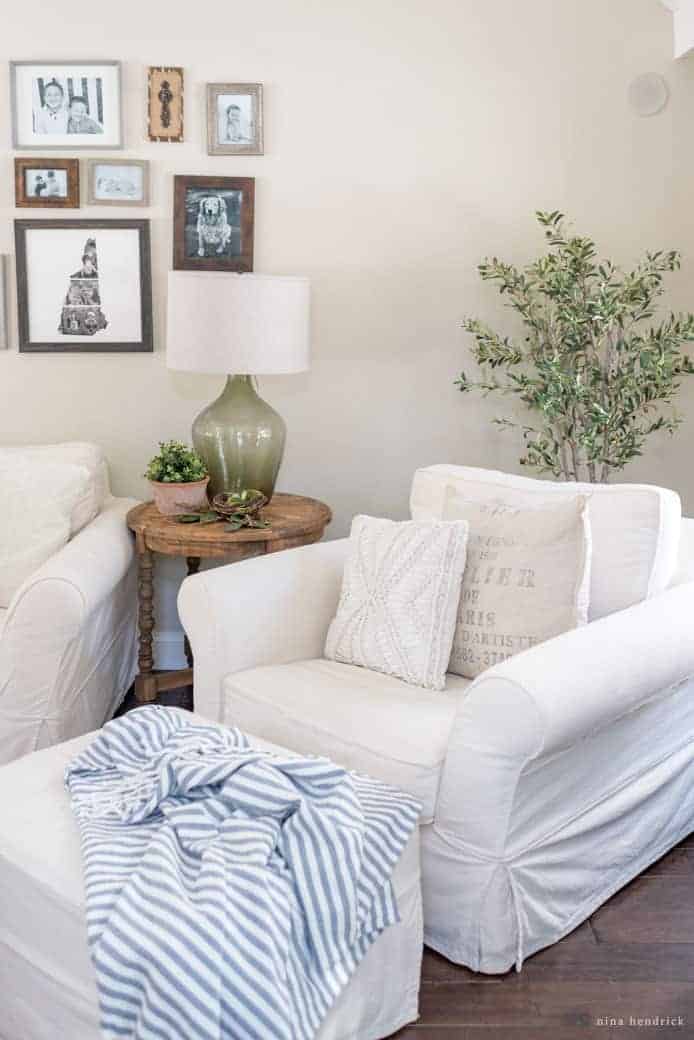 This is my corner, where I sit and work or read in the evenings.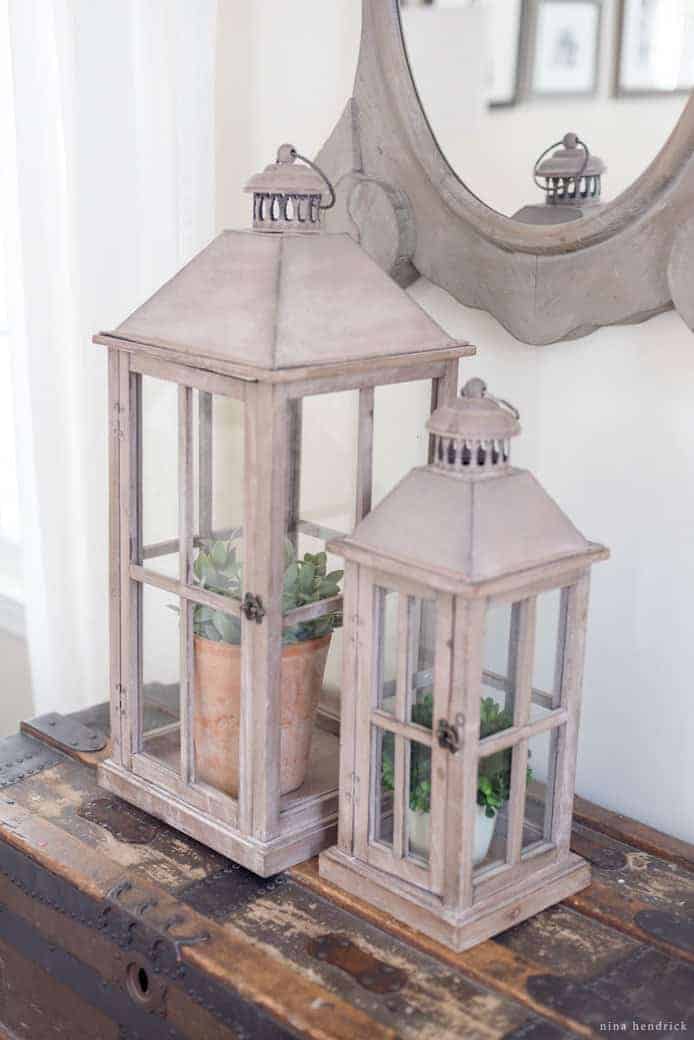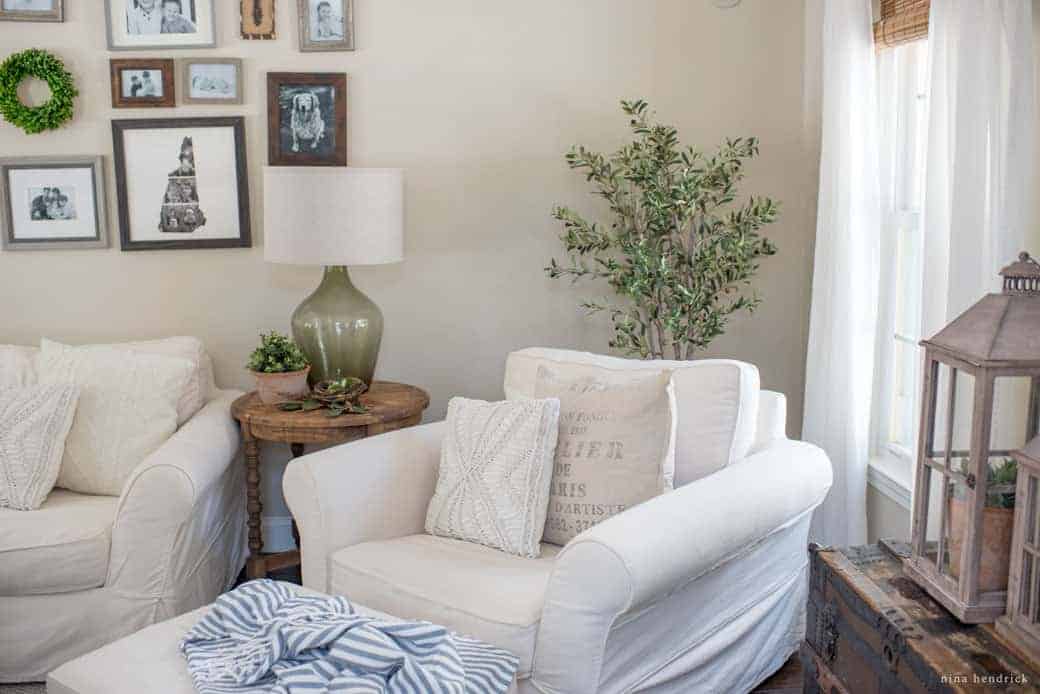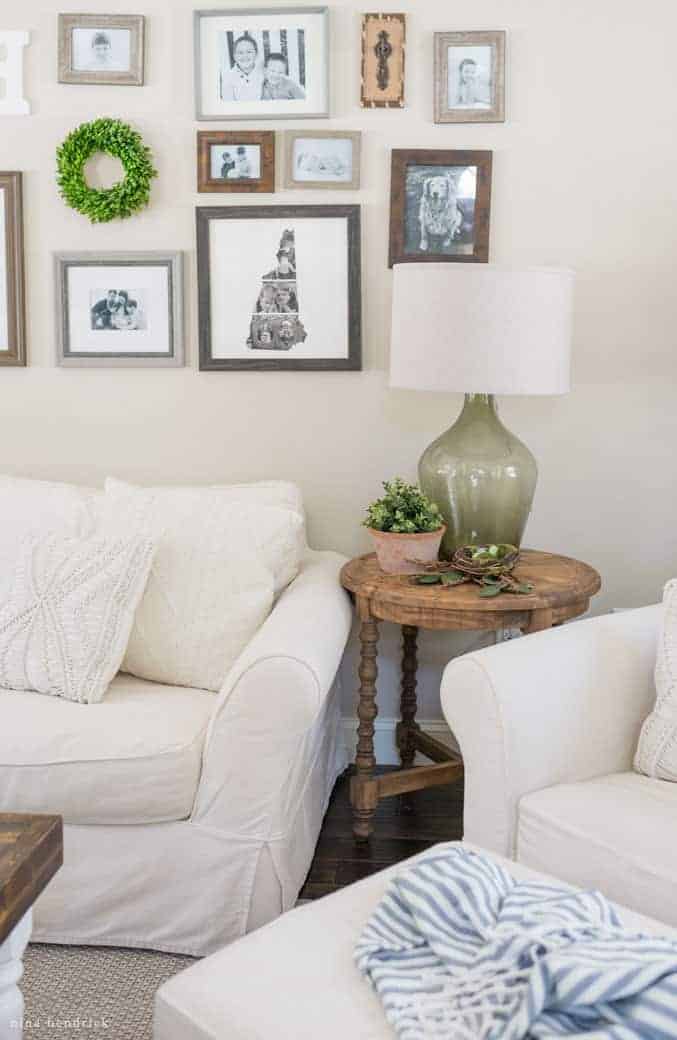 Thank you so much for stopping by! I will be coming back to add sources.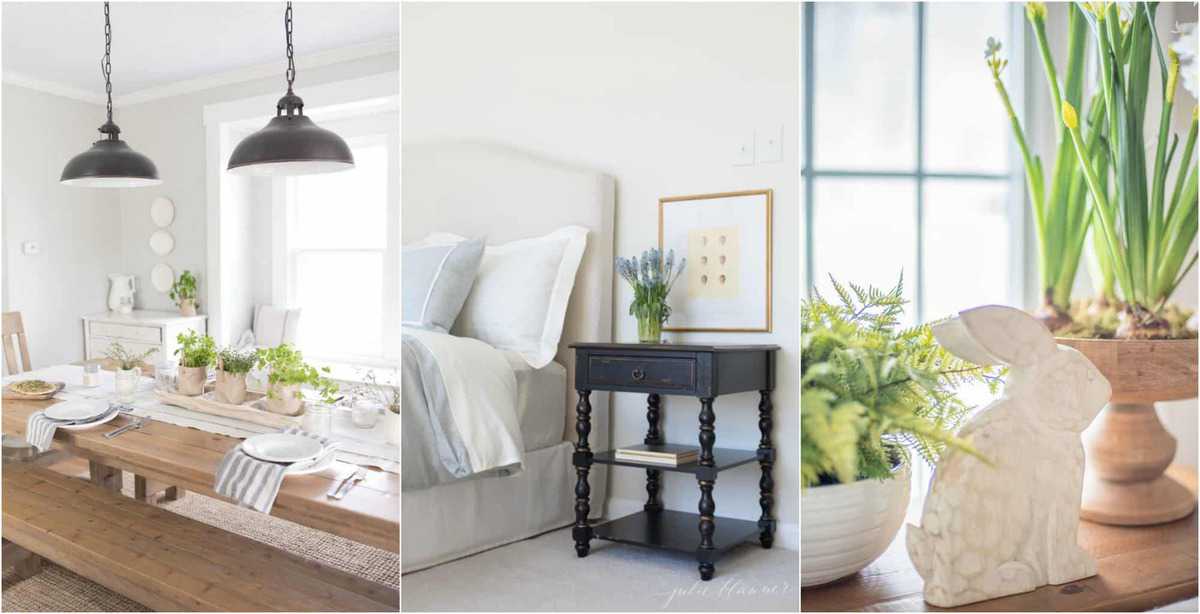 Farmhouse on Boone | Julie Blanner  | Nina Hendrick Design Co. (You're here!)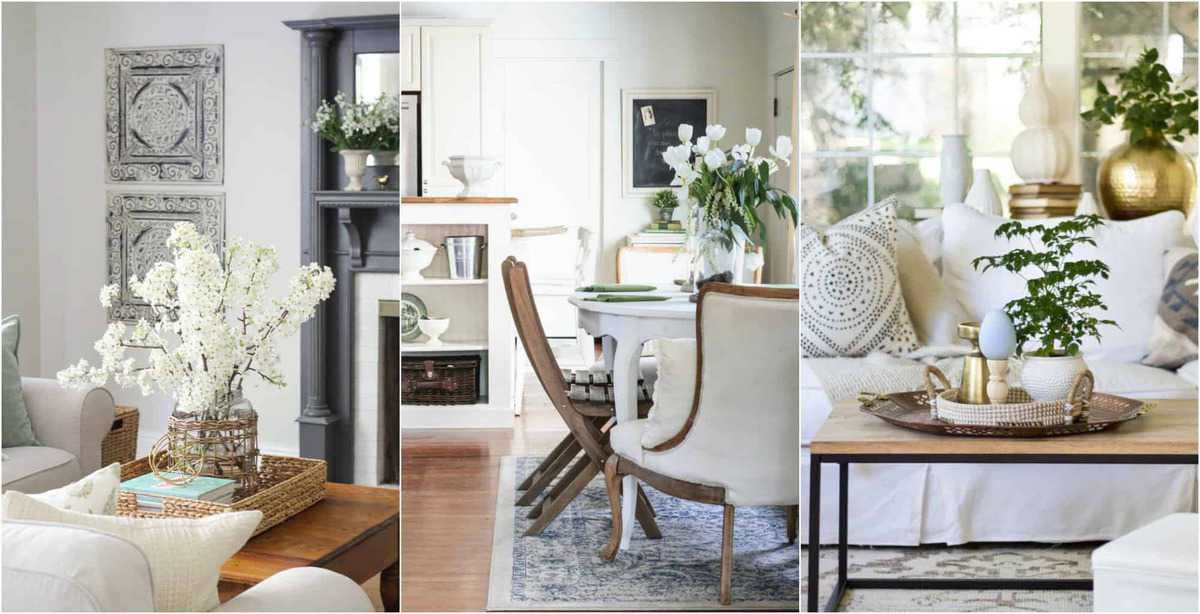 Sincerely, Marie Designs  |  She Holds Dearly  |  Zevy Joy