3
Building a new home can be a difficult task, especially without the right design. After all, not every design is meant for everyone. Some designs could be too old, out of style, or just not feel right.
But one of these western-style designs could be for you. Check them out.
One look at this modern home is enough to have jaws drop. There is not a single curve on it. Everything from its roof to windows and edges are sharp like that of a square. This makes the house look all the more modern and a design from the west. It has 2 storeys and the flat roof gives it a more elongated look. If you want your home to be like this then just grab it before anyone else would!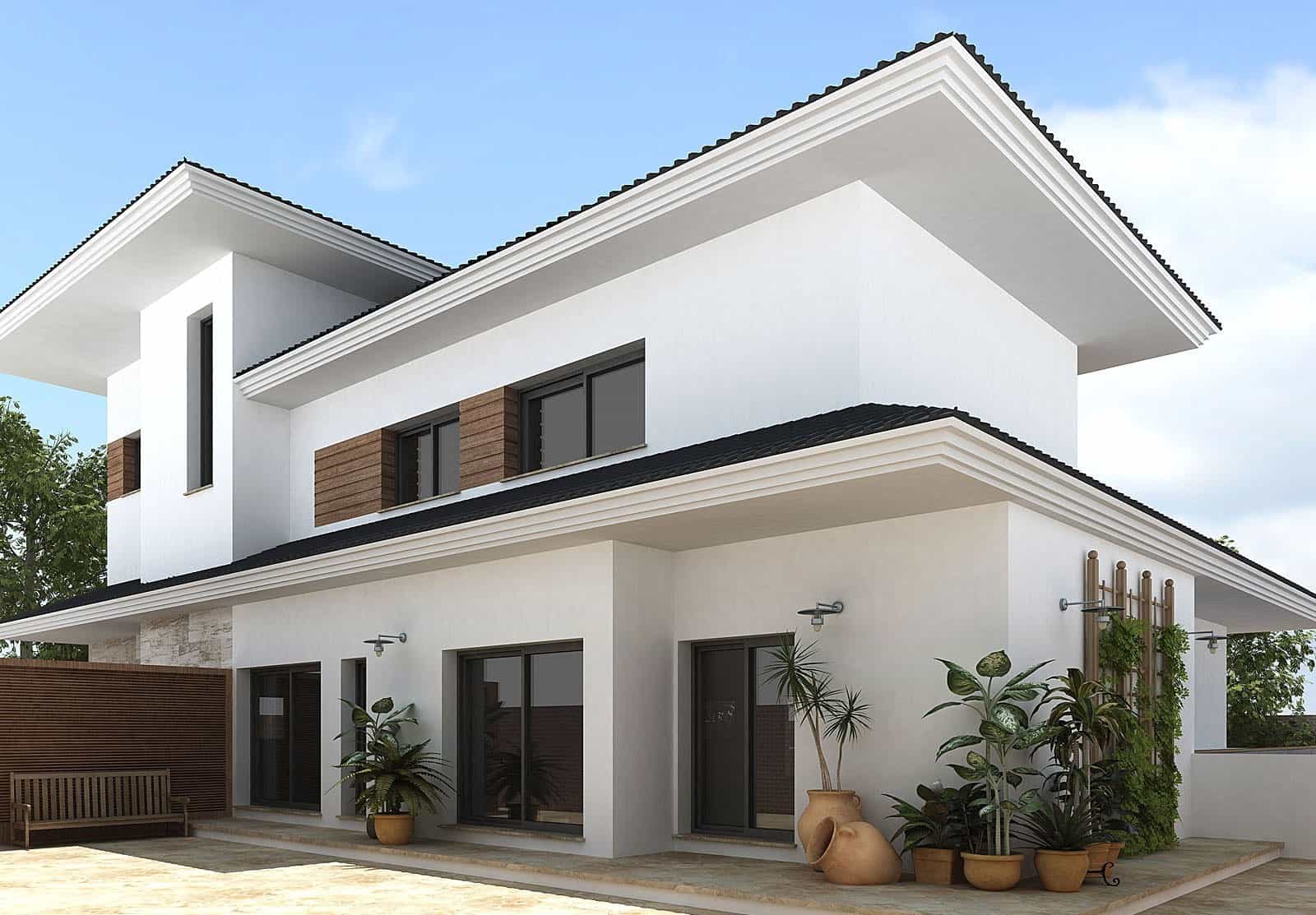 This is another house inspired by the West. Again, it has no curvy edges or a high roof. The roof almost seems flat, but looks stylish in the process. The windows are designed with plain glass to blend in perfectly with the design. Even the sliding doors aren't fancy but plush. If you are a person who loves the beauty and sees the luxury behind a simple design then this home will suit you the most.
This two-storey house is meant to be built with a beautiful wide garden. It doesn't have plain doors and windows like the previous two designs. Instead the windows are designed with a unique frame and grills. It has two chimneys too – one for the first floor and the other for the second. Together they add beauty to this western home. The design also has a classical vintage touch that is not uncommon in western homes. Give it a go if your taste is as rich as this home design.